Antarctica has been a pinnacle for polar travelers. Its pristine wilderness, natural vistas, and remote grandeur are unparalleled. Since it's a relatively undiscovered continent compared to other parts of the world, it's also known for its awe-inspiring adventures.
In fact, as sustainable tourism improves, expedition cruises aren't the only thing you can do on the White Continent. These days, there are more exciting and unique things to do in the southerly part of the world that are a fit for just about anyone.
A trip to Antarctica can definitely offer you wonderful encounters! There's surely enough for you to do depending on your interest. So, to jump start your ultimate epic adventure, we've rounded up our top 3 best activities you can do at the South Pole.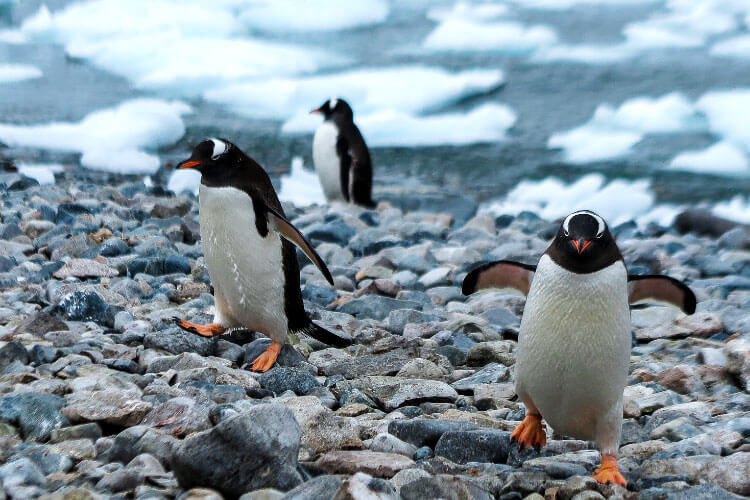 Sublime Wildlife Experience in South Georgia
Don't ever pass up the sub-Antarctic island of South Georgia. It isn't only a surreal picturesque archipelago and has rich wildlife populations. For example, St. Andrews, Salisbury Plain, and Gold Harbor are South Georgia's three largest King penguin colonies and Earth's largest breeding places for southern elephant seals.
St. Andrews Bay, in particular, is the world's largest King penguin colony that houses 150,000 breeding pairs. You'll be blown away by the huge colony of almost a million! Witnessing many penguins huddling together while hearing their chirps spread through the air like a loud orchestra will undoubtedly be a surreal moment.
In general, Antarctica houses seven adorable penguin species, including the King penguins that were mentioned earlier. The other six are Adelie, Chinstrap, Gentoo, Macaroni, Rockhopper, and the most impressive, Emperor penguins. You'll be able to see all of them whenever you come. Visitors are advised to keep a 5 to 10 meter distance from the penguins in order not to stress them. But penguins are naturally curious and totally unfazed by humans. So there's a big chance they'll voluntarily waddle right up to you. Still, if they walk up to you, it is advised that you stay still and don't walk off abruptly to avoid scaring off the penguins.
Overnight Camping Under the South Pole's Skies
There's no better way to feel like a real Antarctic adventurer than camping out in the middle of the snow under the Southern Hemisphere skies overnight. Out of many polar-perfect places to do this, Paradise Bay, Port Lockroy, and Errera Channel are among the best haunts.
Travel with a good expedition team to enjoy open-air camping to the fullest. Take exploring the Antartic peninsula with Quark as an example. While bad weather conditions are out of their control, they can rule them out to guarantee a safe and unforgettable camping experience under jaw-droppingly gorgeous skies.
In summer, Antarctica will be light all day long for six months, usually between October and February. So if you want to experience the starry skies of Antarctica, you should choose one of the last voyages of the Antarctic cruise season when there are a few hours of darkness.
Enjoy the Antarctic Waters
There are several ways to enjoy the waters at the South Pole. First and foremost, don't miss doing a polar plunge. If you wish to have something warm right away, try having a dip at Deception Island, a caldera or volcanic crater of an active volcano. This place is not totally covered by ice, so it offers brief moments of warm sand on your feet.
If you experienced an adrenaline rush when doing a polar plunge, why not scuba-dive those icy waters? You'll be able to explore icebergs, unique corals, and marine life and even have an encounter with animals like walruses, seals, or penguins underwater. The Antarctic Peninsula and the Antarctic Circle are the most popular places to dive. If your heart is set on diving, get certified and practice hard before your Antarctic trip.
You can also kayak atop Antarctica's pristine bays along the Gerlache coastline, escaping the noise of motorized vessels. Spotting seals, minkes, orcas, and humpback whales while enjoying the complete tranquility of glaciers and snow-capped mountains is common while doing so. Be kitted out in a dry suit to stay relatively warm and dry during cold-water kayaks.
If you're on an Antarctic cruise vacation, take the chance to get an up-close look at wildlife in the South Pole and go where your cruise ship can't go through Zodiac cruising. It gives you an intimate view of Antarctic creatures, massive glaciers, and icebergs. Calling it a humbling experience will surely be just an understatement.
Going to the historic Antarctic places and hiking on the snowy lands are already a given. This list is not complete, so don't limit your options. Keep in mind that Antarctica is certainly not just ice and snow. You can do more activities with its unique and mind-blowing wildlife, scenery, landscape, and history.