What is the best digital camera for travel? Just like finding the best of anything, it really depends on style, need and budget. If you're looking for a camera to gift the photography lover in your life, we've rounded up a guide to the best digital cameras you can buy in 2021 for various uses and budgets. And believe us when we say we try out a lot of cameras and camera gear.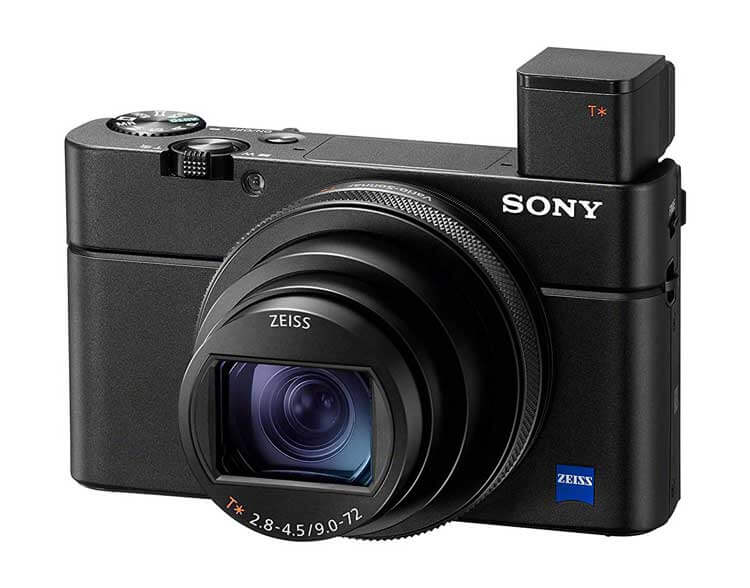 Best Compact Camera for Travel
If you're buying a pocket digital camera for the traveler in your life, or even for yourself, you probably want something small enough to take anywhere. But you're also likely traveling to places you may never see again, so you want one of the best small digital cameras out there to capture those memories.
The Sony RX100 VII is hands down the best compact camera for travel on the market today. With lightning fast focus and a zoom that ranges from 24-200mm you'll be shocked at what this can do for such a small camera.
It has full manual controls, a 20 megapixel 1″ CMOS sensor, optical image stabilization and RAW image capabilities. Plus, it even shoots 4K videos and has a microphone jack so it's also a great choice for Vloggers.
Runner-up: Canon PowerShot G5 X Mark II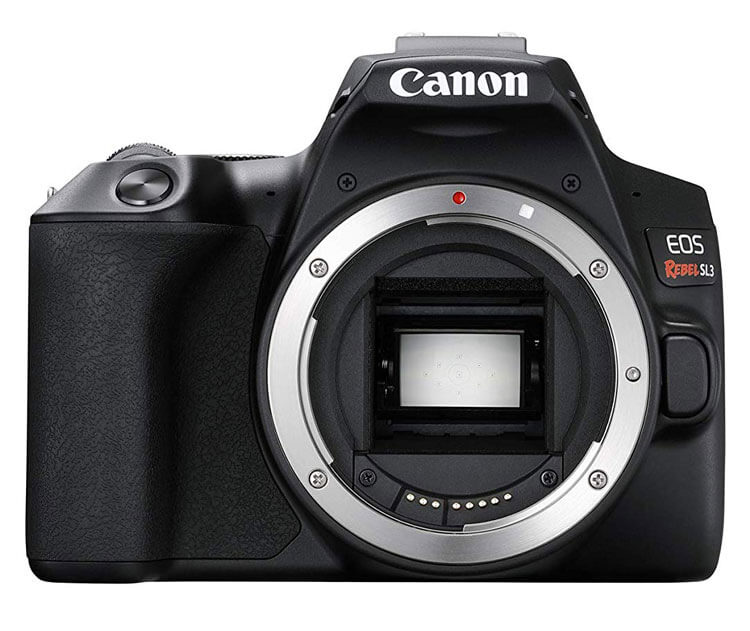 Best Entry Level DLSR Camera
Travel photography lovers want to make the most of manual controls, making a DSLR camera the best choice for anyone on your gift list with a passion for photography. With the ability to produce a high-quality image and versatility, an entry level DSLR camera is a good choice that you can learn and grow with.
The Canon SL3 (250d in Europe) offers many of the same features as much more expensive Canon cameras, but is also their most compact DSLR. It has Bluetooth and WiFi capability making it easy to pair with your smartphone.
The rotating screen is handy for off angle shots or selfies. The touchscreen makes focusing a breeze in difficult situations. It also is the first Canon entry level DSLR to offer 4K video capability.
We'd recommend skipping the package deal. Just buy the Canon body, and then purchase a quality lens to go with it.
The best part of getting a Canon is the availability of aftermarket lenses. One of our favorites is the Tamron 16-300mm. It's a great all around lens that will make sure to capture anything your eye can see, making this camera and lens combo one of the best DSLR for beginners out there.
Runner-up: Nikon D3500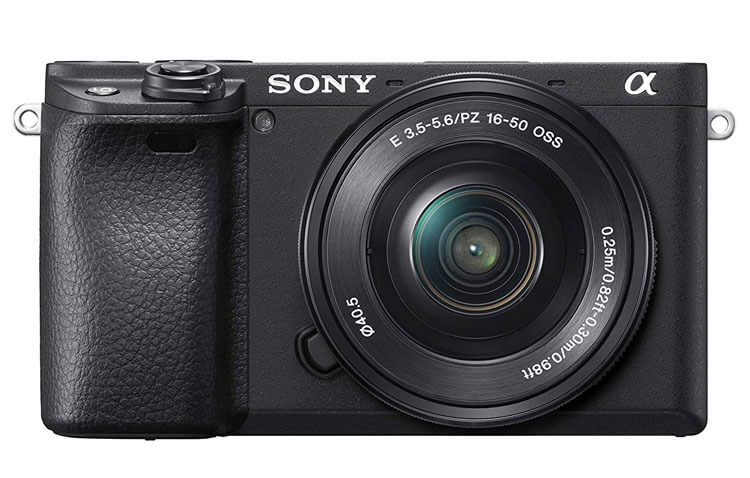 Best Entry Level Mirrorless Camera
Travelers tend to love mirrorless cameras for the advantage they offer of being lighter and more compact than most DSLR cameras. The disadvantage is that they offer fewer lens and accessories options.
The Sony Alpha a6400 mirrorless camera leads the way with it's compact size and feature list. The a6400 produces remarkably sharp photos and with EyeAF autofocus technology can decipher between 425 autofocus points.
Like the other cameras among this list, it can produce 4K videos as well. Weighing in at under 2 pounds, you'll be happy you choose to go with a mirrorless camera.
Runner-Up: Sony Alpha a6000 nearly as good as the newer model but at a steep discount.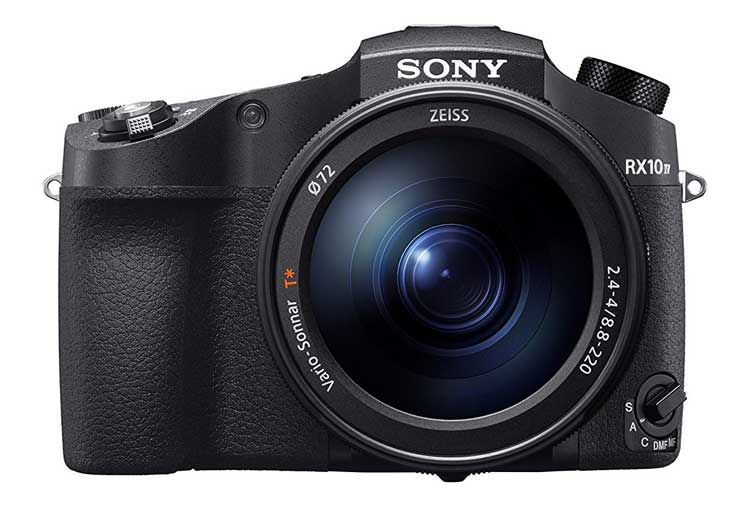 Best All-in-One Superzoom Camera
An all-in-one superzoom is a bridge camera, meaning it's somewhere between a point-and-shoot and a DSLR. These are great alternatives to DSLR both in price and weight, since having a bridge camera can be like having several lenses all built right in. A bridge camera is the best travel camera for landscape and outdoor photographers, who also like to capture wildlife.
The Sony Cyber-Shot RX10 IV 25X superzoom camera is in a league of it's own. With a 35mm equivalent zoom range of 24-600mm and a fast f/2.4-4 lens, you'll be able to capture action no matter where you're at.
This camera is perfect for photographing subjects that you just can't get any closer to. With Sony's lighting quick .03 second focus technology it ensures you don't miss that shot. All of these features are why the Sony Cyber-Shot RX10 IV is the best bridge camera on the market today.
Runner-up: Panasonic Lumix FZ80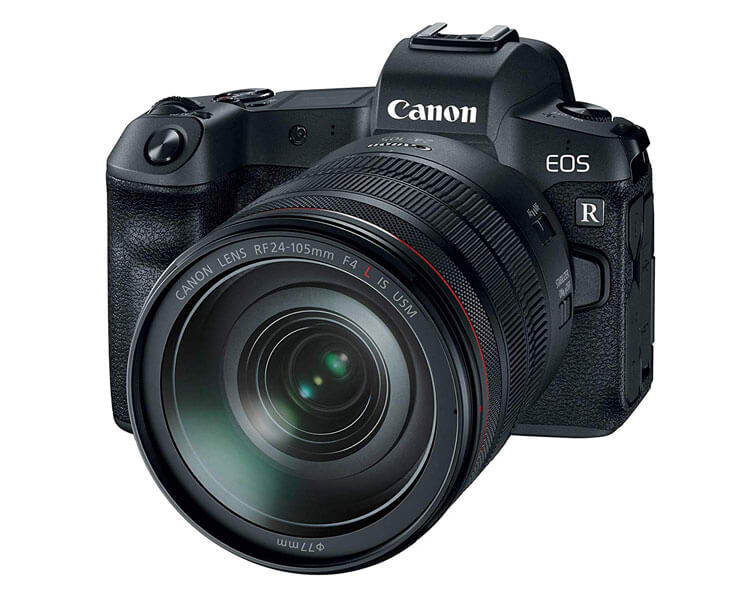 Best Full-Frame Mirrorless Camera
Canon has finally entered the full-frame mirrorless camera market and they did not disappoint. The Canon EOS-R mirrorless camera has arguably the best autofocus system available with over 5K focus points.
I had mixed feelings about the new RF mount, but it's necessary to keep the compact size. And the lenses they have released have been top-notch thus far.
Expect secondary manufactures like Tamron and Sigma to follow with their own variations of RF mount lenses. I recommend the 24-105mm f/4L lens to start with. Don't worry if you have tons of Canon glass, you can still use your EF lenses with a small RF to EF ring adapter.
I was a bit worried when Canon first joined the mirrorless world with the Canon EOS M. It didn't really deliver on performance and I quickly found myself going back to my other Canon DSLRs. Coming from the Canon 5d Mark III to the EOS R I can say I've been pleasantly surprised by it and it lives up to the hype. Canon hit the nail on the head with this one!
Runner-up: Sony α7R IV full-frame mirrorless camera

This article contains affiliate links. When you purchase anything on Amazon through our affiliate partner site, we earn a small commission at no additional cost to you.