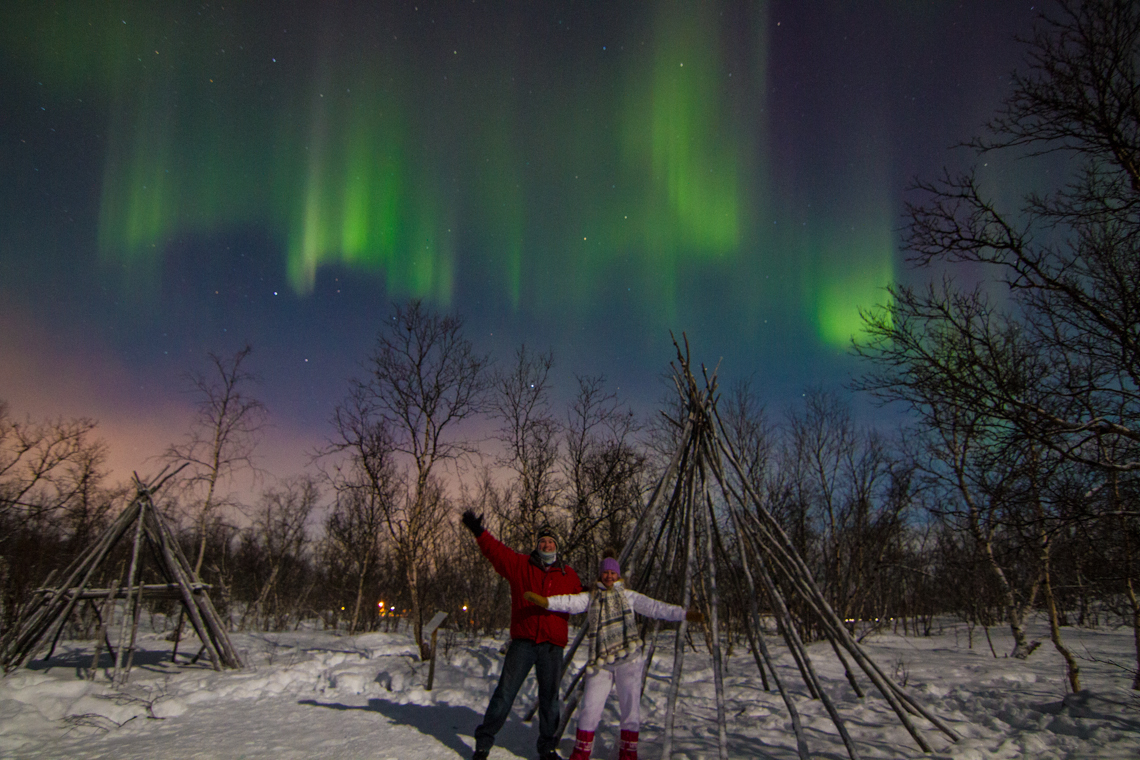 We're Jennifer and Tim and we're professional travel writers who love adventure and wine, so we often try to combine the two. By day, you'll find us out on some crazy adventure like snorkeling in Iceland in winter or on a long distance hut-to-hut hike in the Dolomites (they have wine at those huts!), but by night, we're creatures of comfort who love a big bed with a pile of pillows in the world's best hotels. Our award-winning travel blog is all about heart pumping adventures, world-class accommodations and luxury experiences.
If you're looking for a travel blog about a long-term around-the-world journey, how to travel on $50 a day or less or traveling with kids, Luxe Adventure Traveler isn't it. We write about our own travels – the destinations, adventures, cities, activities and hotels – that we've experienced first hand and are happy to give our stamp of approval to. We don't like to write about the bad experiences, so if you've seen that we've been somewhere and we don't write about, read between the lines.
We've visited 60+ countries on 4 continents and have lived in multiple cities in the United States, South Korea, Iceland, Italy and England at various points. For seven years we called a small town that straddles the Veneto and Friuli Venezia Giulia regions of Italy home before moving to Bordeaux, France in 2016. That means we tend to write about Europe a lot, but we're always embarking on new adventures to bring you exciting destinations from around the world.
Luxe Adventure Traveler walks the walk when it comes to travel. Despite Tim having a full time career in addition to being the chief photographer for our travel website, we travel to some 20 countries annually. Jennifer quit her job to travel the world…sort of. It's sounds sexy and carefree though, right? In reality, she quit her job to focus on this business and all that goes with it full time in 2015. That means we're working and writing while traveling much more often, and we work as brand ambassadors for brands and destinations we love.
We think that there's no better way to refresh yourself than to take a vacation away from work and the daily grind. Yes, even us! We commit to taking at least one vacation annually that is just for pleasure. Living by our motto "Live a Life of Adventure," we're here to prove to you that travel doesn't have to feel intimidating, that there's much more to see and do than that guide book you picked up shows you, and that you can balance a life of travel with your career.
The travel will never stop for us. Our bucket list continues to grow with far flung places on this beautiful planet. Join us as we show you how you can live a life of adventure! We're always happy to offer our advice, so send us an email to [email protected] or leave us a note on our Facebook page. And to get started with planning your own adventure, check out our Start Here page for our most popular posts or our Destinations page to pick a country. We also have a variety of 36 Hours In…, The Perfect 3 Day Getaway in… and 1-Week in… travel itineraries so that you can easily recreate the very trips we go on.
How Luxe Adventure Traveler Began
We're often asked how we got in to travel blogging professionally. Honestly, it was kismet. Jennifer has always had a zest for travel since the very first time she can remember getting on a plane and taking a trip to Seattle with her mom when she was just a little girl. She jumped at any opportunity to travel and when she went to Costa Rica on a study program with her high school in 1997, she decided that no matter what she grew up to be, her job would be travel related.
Always taking advantage of those opportunities to travel, Jennifer joined a travel writer and friend as a guest on a Celebrity Cruises ship launch and met other travel writers and editors. Travel personality and expert Johnny Jet gave her a chance after reading our blog and sent her on her first media trip to Rovaniemi: The Hometown of Santa Claus. Jennifer's career in communications and social media strategy helped her to produce a hit story and it was all history from there.
Though we have our own award-winning travel site, Jennifer still occasionally writes as a contributor for Johnny Jet. We're also travel correspondents on the satellite radio show On Travel on the American Forces Radio Network, and Jennifer appears regularly at conferences and trade shows speaking about social media marketing and strategy and blogging.
Want to hire us? Check out our services and get and touch on our Work With Us page or email us at [email protected]
Frequently Asked Questions