Luxe Adventure Traveler in the Press

Jennifer and Tim have been featured and profiled on a number of news and travel outlets from France's Sud Ouest to Business Insider. Get in touch at [email protected] if you'd like to feature or interview Jennifer and Tim.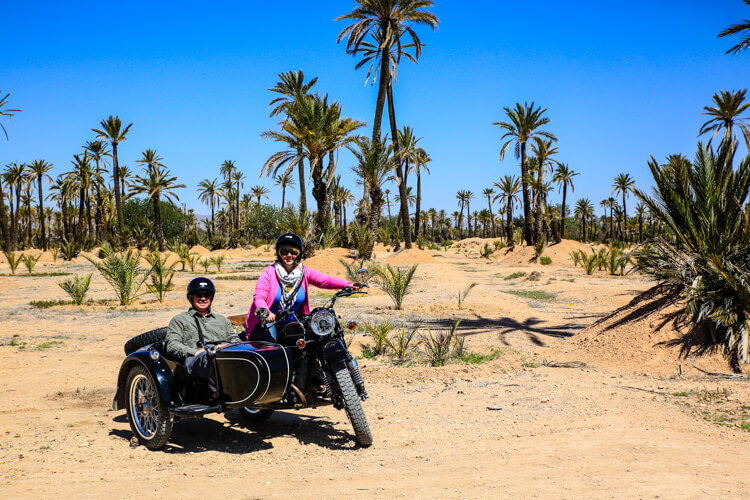 In The Press
A Journey Into the World of Wine and Travel | Traveling with AAA
Best Couple Travel Blogs to Read in 2023 | Tortuga
How to Travel Internationally with Your Pet | Fodor's Travel
A First-Timer's Guide to Northern Lights in Iceland
My Saint-Émilion: Le Magazine 2020
Social Distancing: Learn a Language at Home | Travel Awaits
The Best Outdoor Gear You Can Buy, According to Lifelong Hikers | Travel + Leisure
Accords mets et vins autour des grands crus classés du Médoc | Le Point
10 Luxury Travel Bloggers Share Ways to Create Your Own Best Travel Deals | Forbes
Luxe Adventure Traveler Helps Couples Plan Romantic Getaways With a Perfect Mix of Off-Road Experiences and Luxury | Dating Advice
6 Reasons Why Americans Think French Waiters are Rude — And Why They're Wrong | Insider
Expert Advice for Your First Holiday as a Couple | ROL Cruise
44 Travel Bloggers Share Their Best GoPro Tips
Bordeaux is More Than Just Wine Country | New York Daily News
Dordogne : "On ne connaissait que la truffe du Vaucluse" | Sudouest
L'art de vivre périgourdin sous les projecteurs | Sudouest
Top Blogs to Read in 2017 | Southwest Discoveries
Couples Who Travel Together Stay Together | Tour Radar
8 Luxury Travel Blogs That Take You Off the Beaten Path | Rush My Passport
How a Woman Who's Visited Over 50 Countries Built a Luxury Travel Business from Scratch | Business Insider
A Woman Who Built a Business While Visiting 50 Countries Explains How She Balances Work and Travel | Yahoo
After Traveling to Over 50 Countries With Her Husband, This Woman Shares Some Amazing Tips | India Times
Top 10 Couple Travel Bloggers to Follow on Instagram | The Huffington Post
Iceland Makes the Winter Blues Look Like Paradise | The Huffington Post
Amateur Traveler Episode 500 – Travel to the Maldives | Amateur Traveler
University of Michigan Quarterly Review
Shawnee State University Journal
Couple's Travel: The Good, The Bad and The Ugly
EXPO 2015: Do Not Miss the Wines of Piceno
Visit Norfolk: What the Press Say
Travel + Leisure's Guess Where
Favorite Travel Items to Lighten Your Luggage
36 Interesting Facts That Will Make You Want To Travel
10 of the Weirdest Things Eaten by Travel Bloggers
6 Place to See the Aurora Borealis in Winter 2013-2014
Travel Blogging – Where's The Money, Beach?
100 Most Romantic Places on Earth
Huffington Post's Top Travel Blogs to Watch in 2013
Travel and Tourism Guide – Interview with Jennifer & Tim
WSEE TV 35 Interviews Jennifer from Svalbard
Contributor Stories

8 Expert Tips for Traveling Internationally with a Pet | Scott's Cheap Flights
Underwater Oasis: Where to Dive in Oman | Lonely Planet
NAUI Sources: The Journal of Underwater Education
Discovering the Art of Pasta Making at Casa Artusi | Emilia Romagna's Food Valley Official Website
La Piadina, Emilia Romagna's Traditional Flatbread| Emilia Romagna's Food Valley Official Website
Venice's Biggest Tourist Traps and How to Avoid Them
24 Hours in Longyearbyen | Quark Expeditions
15 Reasons to Stay at Anantara Kihavah Villas Maldives
Marilyn Monroe: 50 Years Later
12 Things You Never Knew About Italy
10 Reasons to Love the Palazzo Sasso
How To Have a Great Mother/Daughter NYC Getaway
7 Reasons to Love Rica Ishavshotel Tromsø
A Snowy Reindeer Sleigh Ride in Tromsø, Norway
12 Facts You Never Knew About Longyearbyen: The World's Northernmost City
Our Polar Expedition: 4 Snowmobiles and the Possibility of Polar Bears
Remembering the Good 'Ol Days at Cafe Sorgenfri
Masquerading at Carnevale di Venezia
Europe's Third Smallest Country: The Republic of San Marino