Are you looking to plan an action-packed family vacation? What about a romantic couples' retreat? Or perhaps you prefer a remote camping trip in the great outdoors? No matter the type of trip you seek, Big Sky Country offers travelers more adventure than most could ever dream.
Rugged mountains, sparkling lakes, wide-open plains and abundant wildlife characterize Montana's diverse landscape and spectacular natural beauty. For a hint of luxury with the wilderness experience, visitors can choose from an array of Montana resorts to act as a base for their explorations. This lodging guide will help you navigate the accommodations available to visitors and inspire your next made-in-Montana adventure.
Where to Stay in Montana
Two of the most popular destinations in Montana are Glacier and Yellowstone National Parks. Several family-friendly lodging options are available within the parks and surrounding areas. Campgrounds in both parks are popular tourist destinations during peak seasons, but they lack several basic amenities.
A number of resorts located near the parks' entrances provide a more comfortable stay and transportation into the parks for day trips. Glacier and Yellowstone National Parks are only open to the public during certain months of the year, so be sure to confirm with the resort before booking your stay.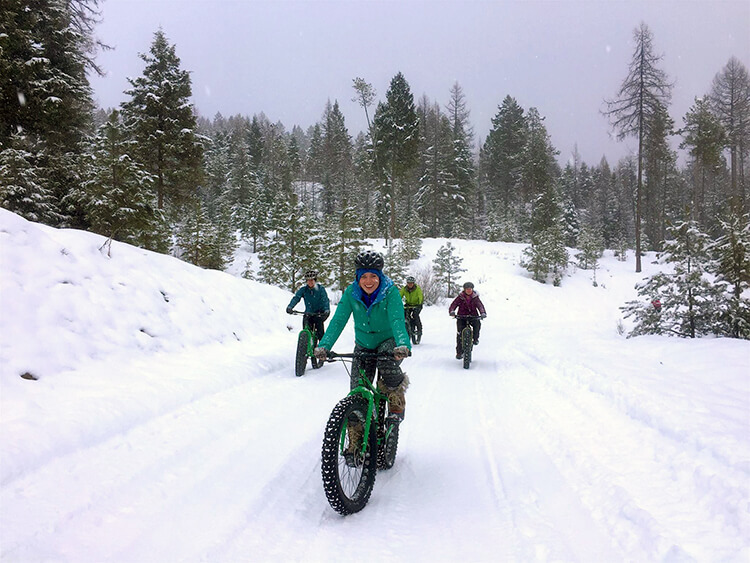 Like those surrounding the parks, many Montana resorts cater to seasonal crowds. Skiers, snowboarders and other winter sport enthusiasts flock to Montana's charming ski lodges during the colder months as its diverse terrain is transformed by blankets of powdery snow.
Other resorts, with unfiltered access to bountiful wildlife, provide the perfect basecamp for hunting or fishing excursions during correlating seasons. Each month in Montana offers a unique experience to visitors, so planning your accommodations accordingly is key to ensuring a successful trip.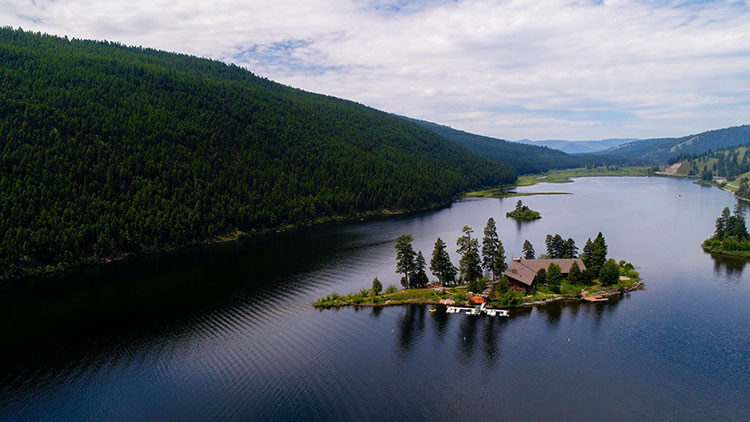 Camping in Montana is considered by locals to be the best and most budget-friendly way to experience the state's renowned scenery. Unsurprisingly, glamping resorts throughout Montana continue to rise in popularity among visitors seeking to experience all the best camping has to offer without compromising certain comforts of typical vacations.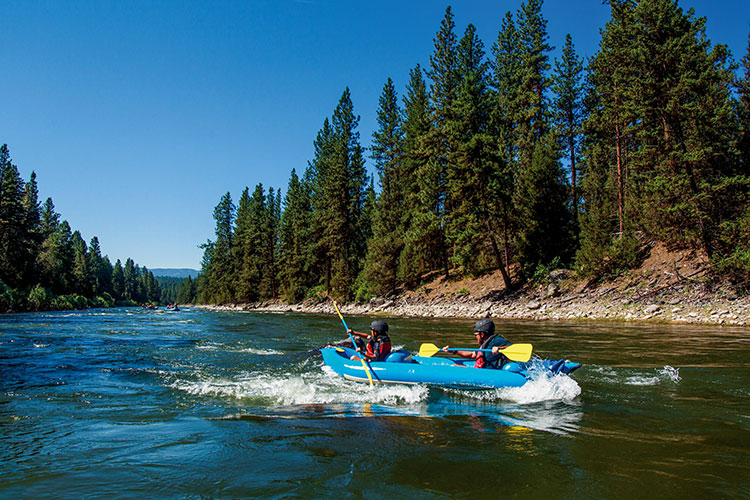 This trendy travel style can be significantly more luxe, albeit more expensive, than its rudimentary counterpart. Glamping resorts throughout the state offer varying accommodations and recreational activities to suit different budgets and comfort levels. While glamping, visitors can spend their days exploring the outdoors hiking, biking, riding horses or on the water before gathering back at the resort to roast s'mores and sleep soundly under the night sky.
Some Montana resorts, including the resort at Paws Up, offer myriad accommodations within a single property. Typically set across thousands of acres of land, guests can choose between safari-style glamping tents, ranch-style cabins, private homes on the water or charming suites at a central lodge. These destinations are often all-inclusive and evergreen, supplying anything and everything guests need for outdoor recreation and fine dining all year round.
No two Montana resorts are exactly alike, yet all are home to memories cherished by guests from around the world. Discover the perfect destination for your next Montana getaway and book your stay today!