When you're searching for the perfect venue for your wedding day, it's okay to splurge a little — or a lot! Your wedding day will definitely be one of the most special days of your life, after all. So why not make it one to remember?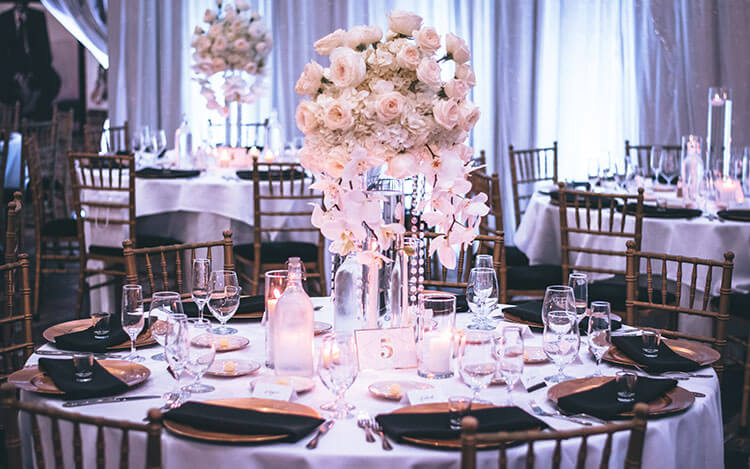 No matter if you're still searching for your special someone or engaged and planning, let these prestigious event venues help you decide on the perfect place to celebrate your love. (Pro tip: hire someone to plan the party. Hiring various event organizers allows you to focus on the personal details like your vows that will sweep your partner off their feet instead of stressing about all the details.)
Hard Rock Hotel Davos
Located in the heart of Davos, Hard Rock Hotel Davos will let you and your loved ones enjoy the breathtaking Swiss Alps. Before the big day, hit the ski slopes and hiking trails – just be careful you don't fall and hurt yourself before you can say "I do".
On the day of, invite your friends and family to indulge in all that this exquisite venue has to offer, including the historic and glamorous interiors. After the party, indulge in the full-service spa or drink wine on the rooftop terrace that offers panoramic views of the Alps.
One Great George Street
Why not bring your loved ones to this commanding, yet captivating event venue that is perfect for private celebrations? You can choose One Great George Street to be one of your choices for your wedding reception, as it features one of the biggest conference locations in London.
You can choose from 21 event spaces, and there are even two theaters that can hold up to 240 people. The event space is located beside Westminster Palace and Parliament Square.
ANA InterContinental Tokyo
Despite being known as the top business venue in Japan, ANA InterContinental Tokyo never fails to impress as a wedding venue, thanks to its astounding gustatory experience. You can check in to one of their 800 bedrooms on site. The building also has its own business center, shopping complex, and a slew of restaurants that can cater to your dining needs.
The Savoy
Of course, The Savoy should be part of this list, as this UK event space is one of the most famous venues for luxury weddings. Why? The Savoy can host even the grandest events and memorable affairs with class.
For a number of years, its events have been regarded as some of the best, and luxury lovers from all over the world stay here when in London. Thinking of hosting a highly exclusive party for your big day? The Savoy has you covered with its separate entrance away from the main hotel entry point.
MV Skansonia
If you're looking for a modern take on elegance and opulence, then MV Skansonia in Seattle is perfect for you. It features a waterfront venue with panoramic views of Seattle's skyline that you can enjoy while slipping a ring from Love & Promise Jewelers on your beloved's hand. One of the great things about this venue is that they provide guests with a perfectly curated menu and a wide range of events.
Beji Villa, Bali
If you want a different take on your wedding, head on to Beji Villa in Bali, Indonesia. It is packed with visual appeal, perfect for intimate events. It also has secluded seating areas if you want to spend some alone time together.
Plan It Out
Now that you have an idea about luxurious event spaces, it's time to sit down with an experienced planner to make your vision come to life. A luxurious location will be pointless if you and your partner don't have the most amazing time possible during the wedding. Take into consideration the food and drinks, the entertainment, and of course, the ceremony — you are there to get married, after all.
A little bit of luxury never hurt anyone, and what better time to splurge than on the most special day of your life? So grab your passport and set your sights on a world-class luxury venue to host a wedding that your friends and family will remember forever.