A long layover can provide the perfect opportunity to get a taste of a destination you haven't been to before. With at least six hours or more, there's no reason not to leave the airport and a get a "free" mini vacation. While some airlines like Turkish Airlines do offer free Istanbul layover tours to passengers, these are usually large group tours by bus. That's not our style and we much prefer to hop on public transportation or in a taxi, then do our own thing. Having explored 'The Second Rome' on a long layover on our way home from Jordan, we recommend these things to do in Istanbul on a layover: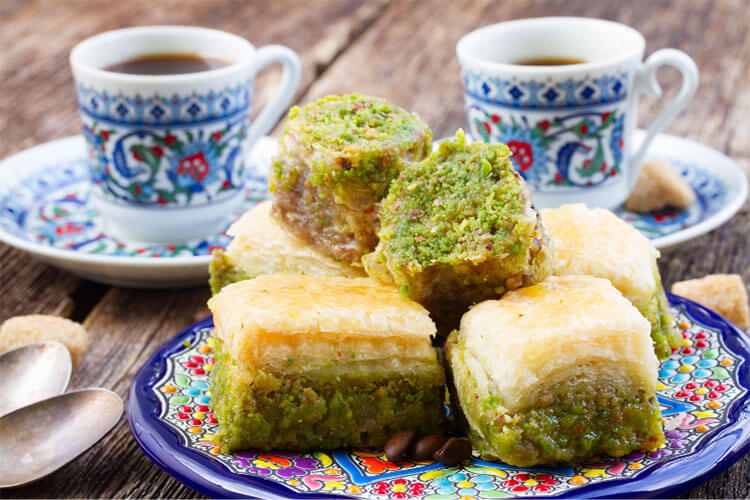 1. Take a Food Tour of Istanbul
Food tours are one of our favorite things to do in urban cities. We always say that good food knows no language barriers and so much history is often tied to food.
Food tours also typically introduce you a lot of sights along the way. Locals do know best, and navigating the food scene with the help of a local guide can help you make the most of your visit. Withlocals private tours has a 3-hour long walking food tour of Istanbul on which you taste authentic Turkish cuisine.
It's really the perfect way to spend a layover in Istanbul. You get a delicious meal, stretch your legs and see some sights.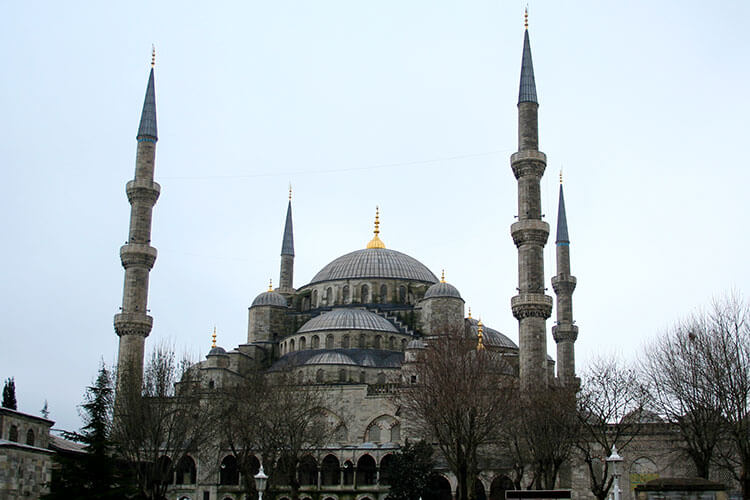 2. Visit the Blue Mosque
The Blue Mosque is one of the top Istanbul tourist attractions, and with good reason. It's absolutely stunning inside and well-worth the visit. And if you really only have time to visit one attraction on an Istanbul layover, you can't go wrong with choosing the Blue Mosque.
The Blue Mosque is a working mosque and closed to visitors during prayer times. To avoid being disappointed or frustrated, you may want to ensure that your layover aligns with times that the Blue Mosque is open to visitors. Prayers happen five times daily and change to align with position of the sun. Check the specific prayer times by date.
It is free to visit the Blue Mosque, but there are a few things to keep in mind. All visitors are required to remove their shoes. You're provided with a bag to place your shoes in at the entry, free of charge. If you don't want to go entirely barefoot, wear socks or stash a pair of socks to put on in your bag.
Women are also required to cover their heads when entering the Blue Mosque. Bring a scarf to place over your head.
Both men and women need to have shoulders and knees covered. It's best to dress conservatively when visiting Istanbul, even if you don't plan to visit the mosque.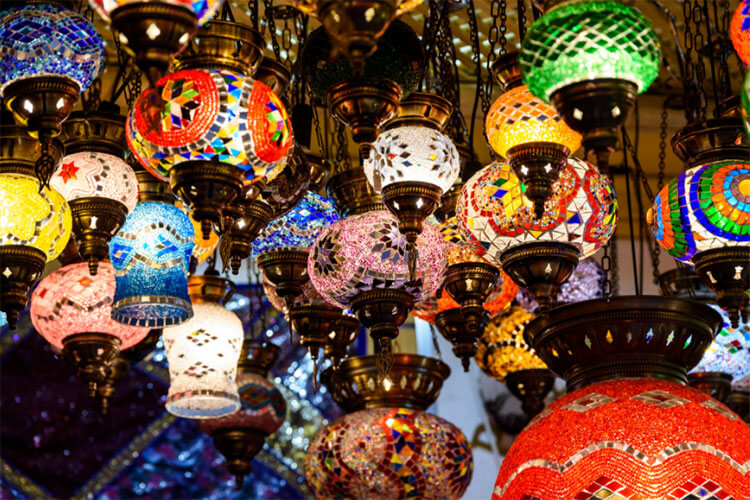 3. Shop in the Grand Bazaar
Istanbul's Grand Bazaar is one of the oldest and largest covered markets in the world. Dating back as far as 1455 during the Ottoman Empire, today the Grand Bazaar spans 61 streets with over 4000 shops.
The Grand Bazaar is a feast for all of the senses. From the famous colored Turkish lanterns to hand-woven carpets, you'll find just about anything in the maze of shops in the Grand Bazaar.
It's totally okay to haggle, just as you would in places like Morocco. Never look too eager if you come across something you love and feel like you can't leave Istanbul without. Chances are that another shop will have a very similar item, so always be prepared to walk away if you can't reach a price you're comfortable with.
You'll likely also be offered tea, whether you end up buying something or not. Feel free to accept the tea; it in no way obligates you to make a purchase.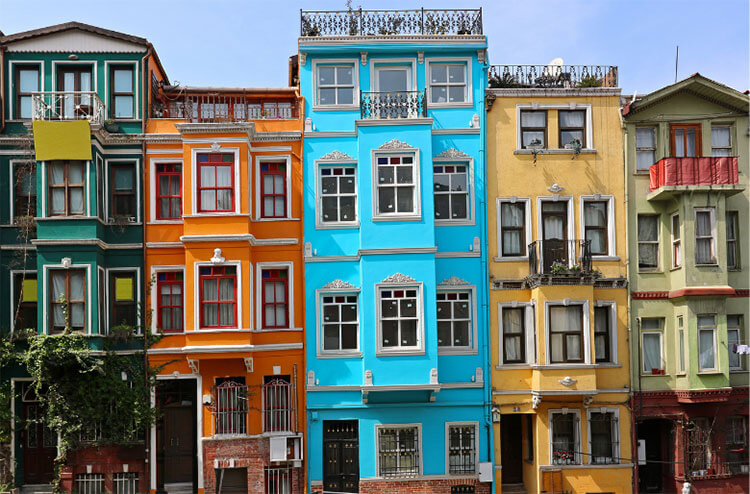 4. Wander a Neighborhood
Istanbul is a massive city of over 15 million people. You won't cover the entire city on a layover in Istanbul, so it's best to be strategic about your visit. Pick a neighborhood and commit to exploring just that neighborhood. If you love the little of Istanbul you'll see on a layover, you can always plan a proper trip back.
Some popular neighborhoods to explore are Galata with the famous Galata Tower, the antiques neighborhood of Çukurcuma where you'll find some of the best antique dealers in Istanbul, the colorful neighborhood of Balat with vintage shops and many micro-coffee roasters, or enjoy the scenic waterfront in Arnavutköy.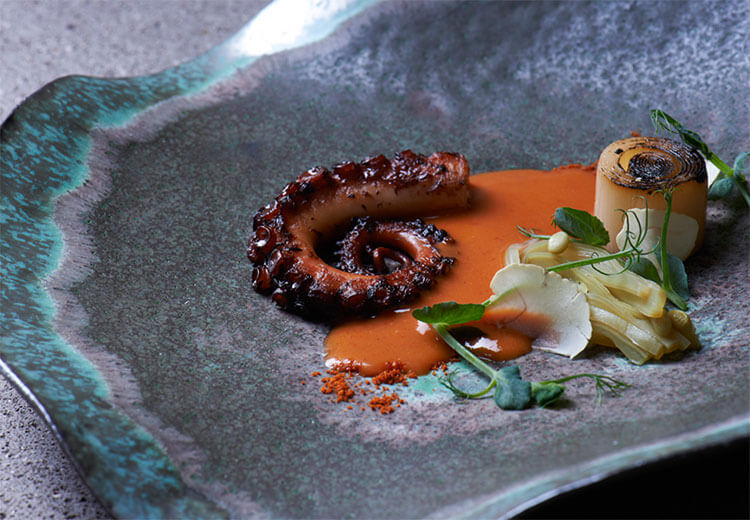 5. Indulge in a Turkish Meal
Let's face it. Airplane food is pretty terrible. And often the selection in the airport food court isn't a whole lot better. Sit down and enjoy a Turkish meal before heading back to the airport.
If your Istanbul layover happens to be in the evening time or an overnight layover, head to one of Istanbul's top rated restaurants for dinner. Not only just one of the best restaurants in Istanbul, Mikla came in at number 44 on the 2018 World's 50 Best Restaurants list.
Mikla is known for its innovative cuisine that pays special respect to the ingredients heritage. The location is also renowned for view the terrace offers over the Bosphorus. We typically go for the tasting menu at restaurants like Mikla, and there's an option to have the Turkish wine pairings with each of the six courses, too.
If your layover is during the daytime, you can't go wrong by heading to the family-owned Meşhur Filibe Köftecisi. Their specialty is köfte (Turkish meatballs) and they've been making them in Istanbul since 1893. The menu is simple with the köfte served with bean salad (piyaz) and a yogurt cake called revani for something sweet to finish it off with.