My mom was convinced that we would definitely find lavender fields at the Abbey de Senanque, just outside the village of Gordes. And she was right! We wound down a narrow road, hugging the rocky ridge toward the Abbey on Les Routes de Lavande.
Abbey de Senanque was founded in 1148 by Cistercian monks. They remain there even today practicing the medieval cycle of prayer, silence, study, and work. They work cultivating lavender and honey in order to maintain the upkeep on the gray stone buildings of the monastery.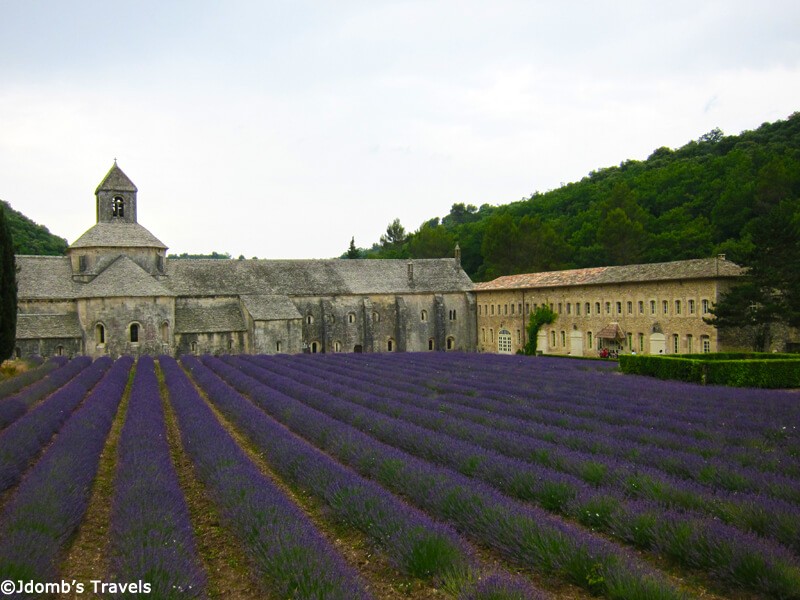 A sea of lavender pops against the heather-gray stone of the monastery, which seems to blend in with the cliffs surrounding the value. I'd not seen lavender ever before, so I did what any dog would do. I stuck my head right into the lavender to get a big sniff! Apparently I startled a bee because it started buzzing around. My mom chuckled and told me no. She didn't want me to get stung.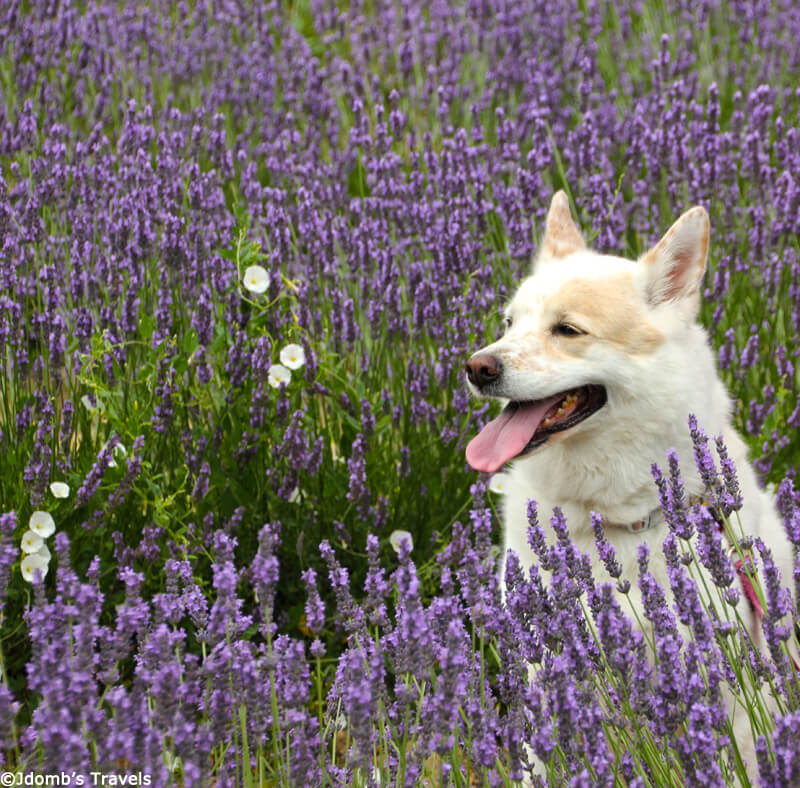 I sniffed up and down the rows of lavender, watching bees pollinate the purple flowers and was thankful the light rain was keeping most of them away. I tried to leap over a row of lavender but got yelled at. You have to be respectful of the lavender. No picking or trampling it!
Know Before You Go
The lavender blooms in late June and is mostly cut around mid-July. To see and smell the lavender in full bloom, it is best to visit in early July.
The Abbey is open for visits by guided tour only and reservations are required ahead of time. €7 per person. Silence is required in respect for the Cistercian order.