The art of blending, or assemblage as it's known here in Bordeaux, is intrinsic to creating the world-famous wines of the Bordeaux wine region. Truly an art form, winemakers expertly blend the complimentary grape varietals of Bordeaux to produce balanced wines with finesse. One of the best ways to truly appreciate the marriage of Bordeaux's Merlot and Cabernet Sauvignon grapes is by learning to blend your very own bottle of Bordeaux wine in the Cellar Master Workshop at Château Malescasse.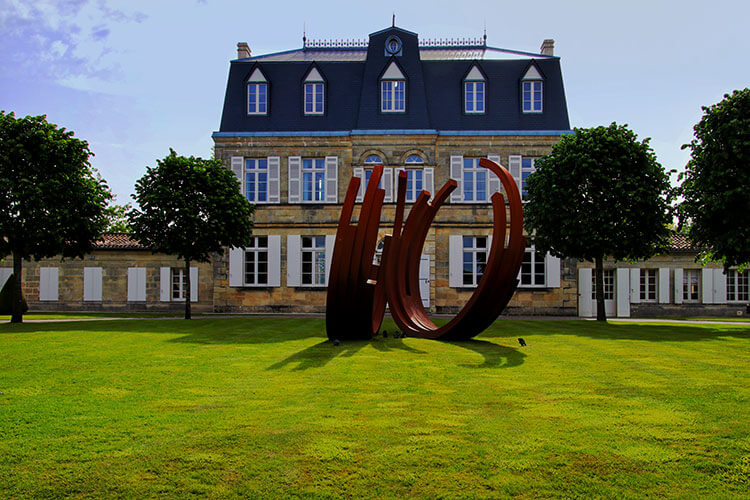 The History of Château Malescasse
Established by the Renouil family in 1824, Château Malescasse can be considered one of the younger Bordeaux castles to dot the Médoc. The family built the beautiful neoclassical château with its elegant lines and planted 40 hectares of vines. For over 50 years, the Renouil family cultivated the vines and produced wine, before selling to the Pineguy family in 1887.
It was the Pineguy family's renovations and innovations that earned Château Malescasse its Cru Bourgeois Supérieur status 1932. The Cru Bourgeois classification lists some châteaux that were not include among the growths of the 1855 Classification, and the Cru Bourgeois classification listed the châteaux in three tiers at that time.
Like so many Bordeaux wineries, Château Malescasse has a history of changing hands. Some owners more lovingly tended the vines than others, and by 1970 the 40 hectares of vines had been reduced down to a mere four remaining hectares.
It was also in 1970 that Guy Tesseron, a major player in the Bordeaux wine scene and owner of two 1855 Grand Cru Classé châteaux: Château Lafon-Roche and Château Pontet-Canet, swooped in. He believed Château was ideally situated with its proximity to the Garonne and with its limestone substratum terroir. With the help of his son, they restored the buildings and replanted the vineyards.
By the time the château was once again sold in 1992, it had been restored to its original 40 hectares of vines.
It was current owner Philippe Austruy that bought Château Malescasse in 2012. Though he's actually very well known in the health industry in France, he isn't new to being a vineyard owner. Philippe Austruy has owned La Commanderie de Peyrassol, a leading vineyard in Provence, for more than 15 years.
Since purchasing the château, Philippe Austruy's team has brought it in to the future with major renovations to the winery, restructuring of the vineyards, restoration of the castle to turn it in to a guest accommodation and the development of wine tourism activities.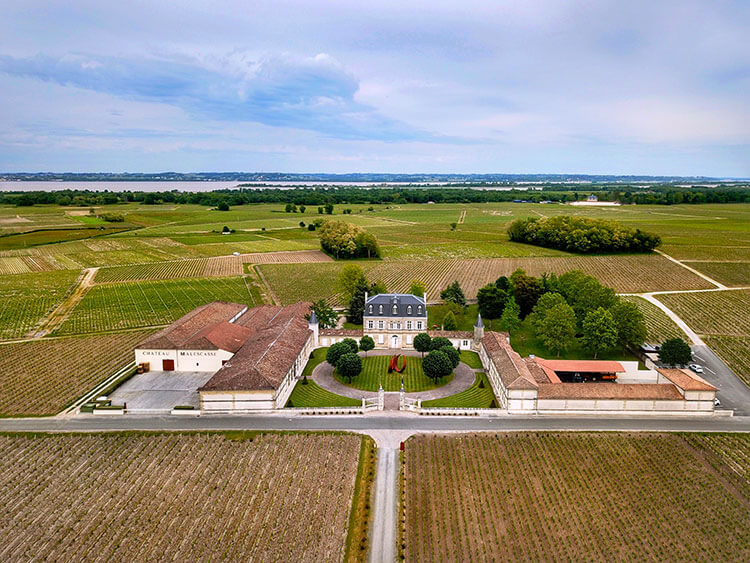 The Visit
Situated halfway between Margaux and Saint-Julien, Château Malescasse is located at the highest point of the Médoc with the highest slopes rising up to 30 meters above sea level. The 40 hectares of vineyards are set on the famous gravel croupes, which is a local word for the crest of the soft rolling hills that were created by the sediment deposits from the Garonne during the Quaternary Period.
It's the alluvial sediment deposits that make the soil here layers of clay, gravel and sand. Combined with the micro-climate created by the Gironde Estuary, both Merlot and Cabernet Sauvignon grapes have thrived for centuries. All three grape varieties, which include Merlot, Cabernet Sauvignon and Petit Verdot, are of incredibly high quality and produce well balanced wines.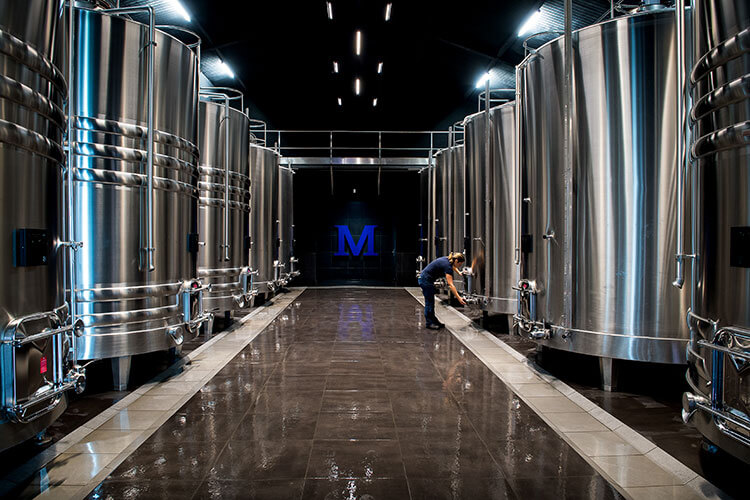 The winery was entirely renovated when Philippe Austruy purchased Château Malescasse. Designed by architects, the winery is a dark but striking place where the grapes ferment in stainless steel, concrete and wooden vats. You also can't help but notice the chandelier, which was designed by German designer Ingo Maurer and who is known for his contemporary works.
Of course, no château visit is ever complete without a visit to the barrel room. It's actually a series of long rooms at Château Malescasse where the scents of oak and berries completely surround you in a heavenly embrace.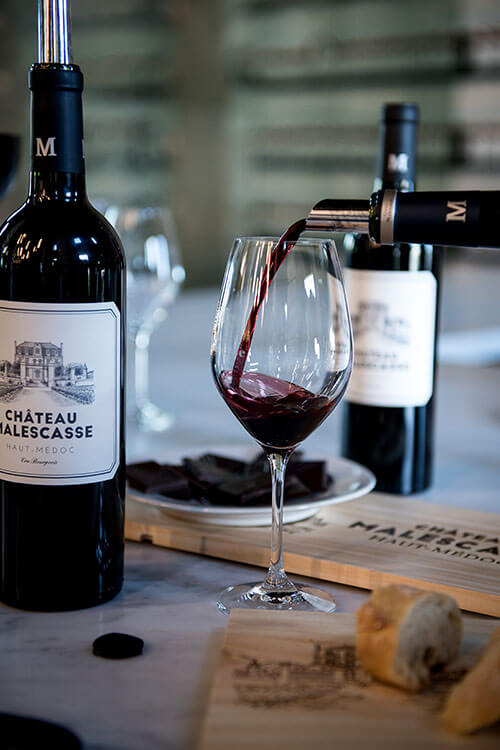 The classic visit ends with a tasting of either two or four wines in the tasting room and boutique.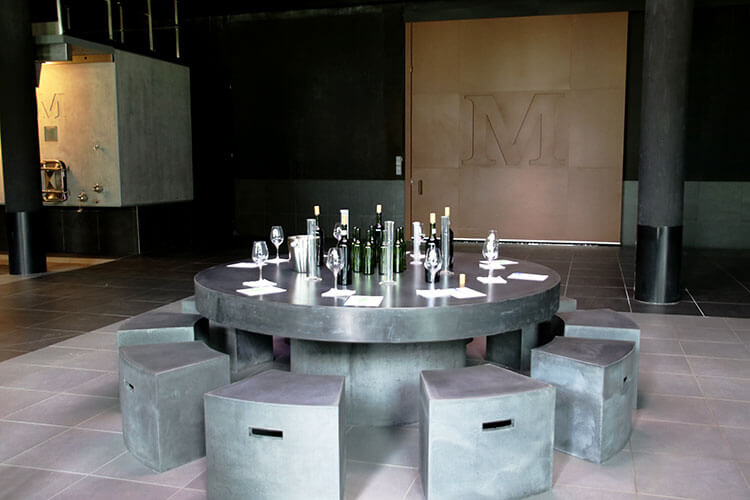 Cellar Master Winemaker Workshop
Bordeaux may have more than 7000 châteaux all blending wine from the primary grapes of Merlot and Cabernet Sauvignon, but each and every château produces a wine that is entirely unique. No two taste alike thanks to a variety of factors, which include the blend.
With Château Malescasse's Cellar Master Workshop, you get a glimpse into what it's like to be a winemaker – at least after the grapes have all grown and ripened for the season, been harvested, fermented and aged. The blending happens after, and can even be as particular as blending individual parcels for their own unique terroir properties.
The workshop begins with a tasting of Merlot, Cabernet Sauvignon and Petit Verdot wine. It's import to know what each of these wines tastes like individually in order to understand how to balance them. Merlot is the fruitier of the two, with Cabernet Sauvignon very tannic thanks to the grape's thick skin.
Petit Verdot is a late ripening grape most often found in blends of the Left Bank (Médoc) that lends a bit of spiciness. It tends to be a grape varietal people either love or hate, and we happen to fall in to the love camp for the peppery pop Petit Verdot typically gives to the finish.
To help get you started with blending, Château Malescasse has several suggested blends. You might try 80% Merlot, 15% Cabernet Sauvignon and 5% Petit Verdot. Then try 80% Cabernet Sauvignon, 15% Merlot and 5% Petit Verdot.
There's a bit of math involved as you calculate how many centiliters you'll need for your percentage, but guides are on hand to help out. Once you've figured out just how much wine you need of each varietal, you pour it in to the graduated cylinder. Give the glass a good couple of swirls to blend it all together before trying. Take some notes as you taste the blends to help you adjust to your own unique blend.
Once you've found your blend, you measure it all out and pour the wine in to the bottle before corking it. The corking machine takes a little bit of arm strength to push it down in there, but the seat helps you with leverage.
Next up is to cap the bottle. Another machine seals the cap in just a few seconds as you push the bottle inside.
Finally you label your bottle. Come prepared with a special logo or photo that you'd like on your label. You can send your photo or logo digitally to your guide, and they'll help you to create your own unique label for your special bottle.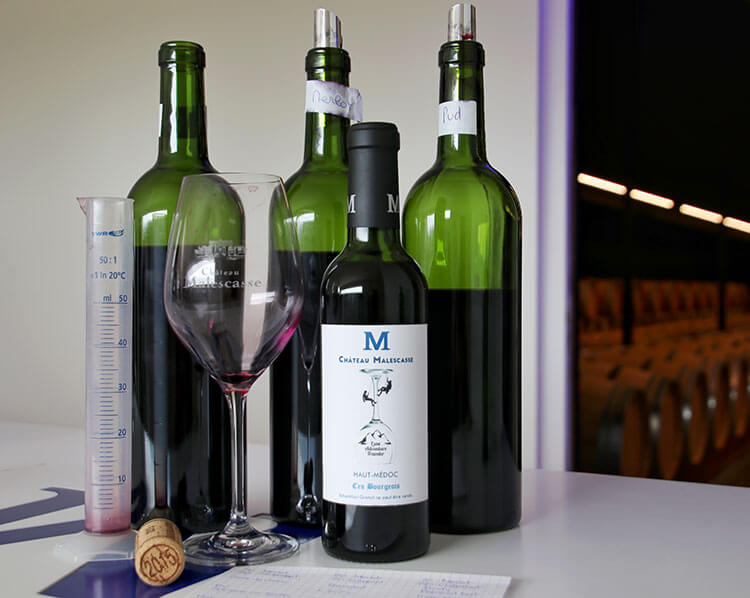 Our own special Cuvée Luxe Adventure Traveler is a blend of 70% Cabernet Sauvignon, 20% Merlot and 10% Petit Verdot. We like it spicy! Typically you'll find only 1-5% of Petit Verdot in Bordeaux blends.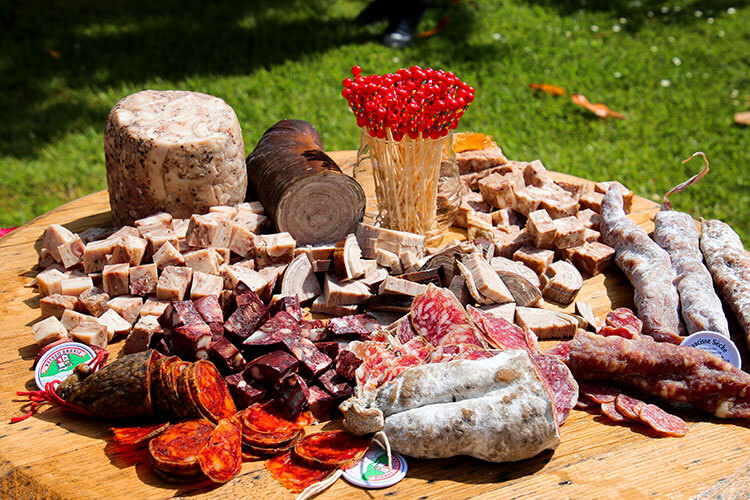 Picnic in the Park
Château Malescasse is a gorgeous spot to enjoy a picnic lunch surrounded by the vineyard and in the shadow of the castle. A picnic lunch with gourmet local specialties is prepared by the château's chef and perfectly paired with wines.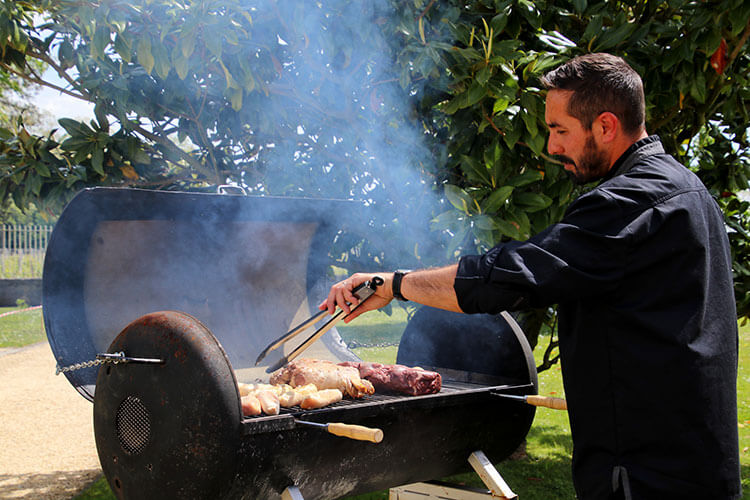 The classic tour of the vineyard, cellar and barrel room follows after a relaxing lunch in the park.
Stay at Château Malescasse
Château Malescasse is one of the Bordeaux châteaux you can stay in, and is available as a bed and breakfast to sleep surrounded by the Haut-Médoc vineyards. The entire château is for rent for a minimum of a 2-night stay. With four bedrooms that can accommodate up to eight guests, a stay can be perfect for a group of friends or a family.
The entire château is your home away from home during your time in the Médoc. On the ground floor, there's a living room complete with oenomatic wine machines. The oenomatic wine machines give guests three different wines on tap to enjoy during the stay.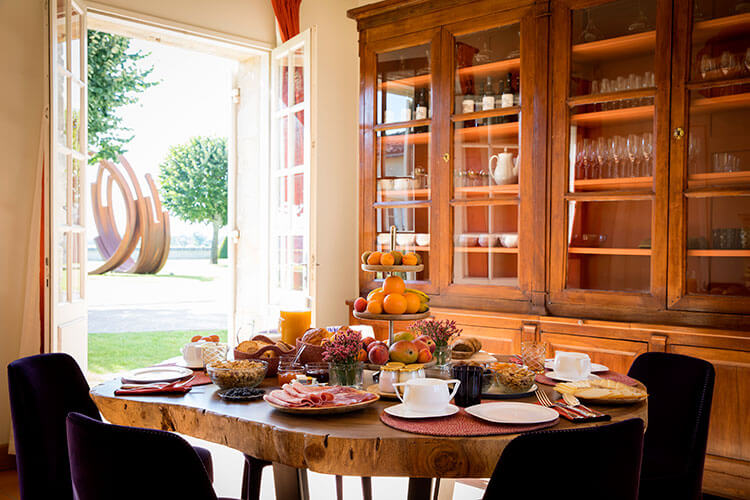 There's also a full kitchen equipped with everything you need if you want to cook a feast at home in the château. A continental French breakfast with pastries, fruits, meats and cheeses is included with the stay.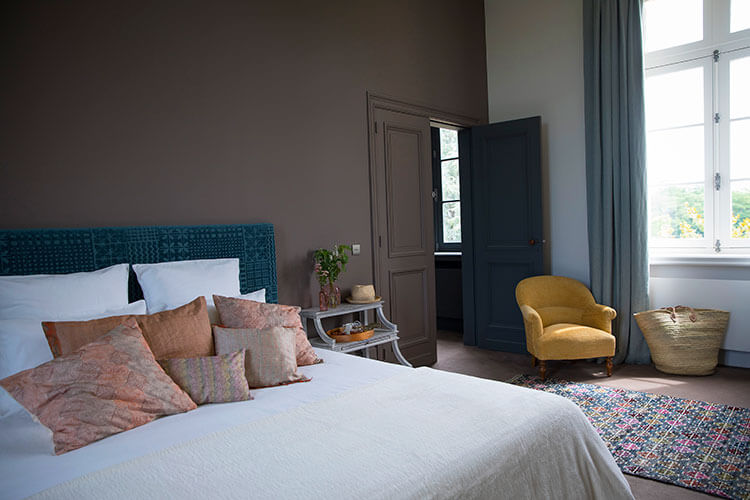 Each of the four bedrooms have their own ensuite bathroom. Each bedroom is spacious and uniquely decorated, so guests can choose according to their preference. Some bedrooms have vineyard views.
The top floor is a huge loft perfect for entertaining. There's a flat screen projection tv that is revealed from beneath some of the château's artworks to enjoy movies on.
Bicycles are also available for guest use during your stay. And there is an outdoor swimming pool, perfect for cooling off in during the hot Bordeaux summers.
Know Before You Go
Getting There
Visits and Tasting
Stay
Château Malescasse is located Lamarque, about 22 miles from Bordeaux Centre. The château is best reached by car. The closest train station is Gare de Moulouis-Listrac located 2.5 kilometers from the château, and you can reach the château on the
train from Bordeaux
. We recommend taking a
vcub
shared bike with you and bicycling to the château. vcub costs €1 for a 24 hour membership and €2 per hour for the rental.
Château Malescasse
is open by appointment for classic tours and tasting, the cellar master workshop or the picnic lunch in the park Monday – Saturday.
Stay at
Château Malescasse
, which is available for rental for a minimum 2-night stay and starts from $2500 for 2 nights.

Our visit and activities were provided by Château Malescasse in partnership with Blast Bordeaux in order to bring you this story. However, Luxe Adventure Traveler maintains full editorial control of the content published on this site. As always, all thoughts, opinions, and enthusiasm for travel are entirely our own. This article contains affiliate links. When you book on Booking.com, Rue des Vignerons or Trainline through our affiliate partner sites, we earn a small commission at no additional cost to you.