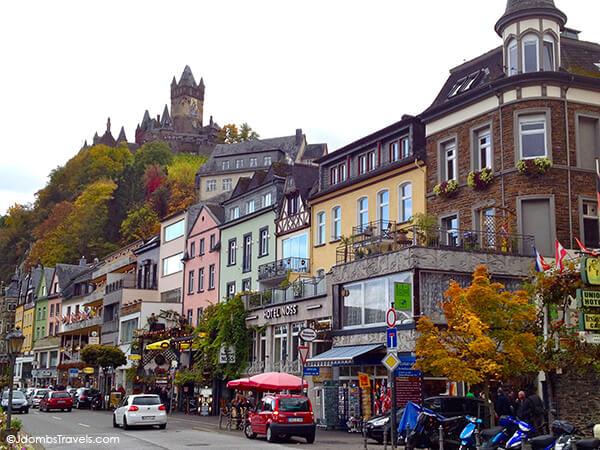 If you're looking to go for a weekend drive then Cochem is the place to visit. Located along the Moselle River in Germany there is not a more picturesque town in the fall. The drive along the Moselle River is filled with quaint little towns and vineyards lining the hills. I've visited a lot of places in my three years in Europe, but something about the drive along the Moselle River was just amazing to me.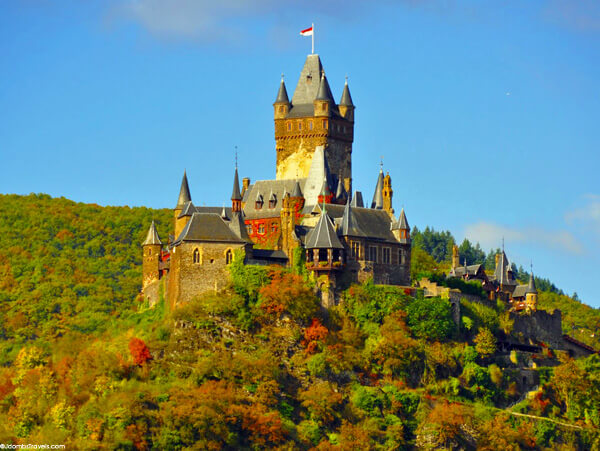 Located 100 meters above the city of Cochem is Burg Cochem. The castle is said to be around one thousand years as it was first documented in 1051. In 1689 the castle was set ablaze by French troops who occupied the area and it remained in a state of ruin until 1868. At that time a wealthy Berlin business purchased the castle and surrounding grounds and began rebuilding it in its' current day Neo-Gothic architectural design.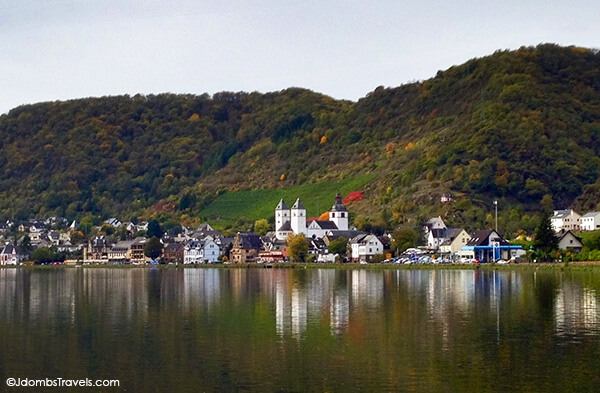 The town of Cochem has owned and run the castle since 1978 and it remains a popular tourist attraction. The easiest way to reach the castle is to the take the shuttle bus in town; it runs most the year and is €4 round trip. The only way to see the castle is with a guided tour but have no fear it will only cost you €5 for the 40 minute tour.
After your visit to the castle head back into town and take your pick from one of the dozens of restaurants. Not hungry for lunch? Then checkout one of the many wine bars. I visited one of the wine shops and sampled some of the Riesling wine from the hilly region and I ended up taking a few bottles home as well. The Moselle region is Germany's third largest wine producing region but it is number one in terms of international prestige.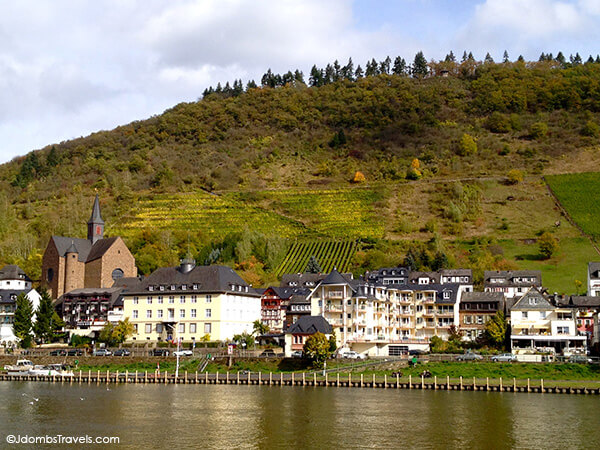 I loved these little wine bottle holders that they had at the local market near the town square the day I was there.
What not to miss:
The night watchman's tour. It is a walking tour of the city led by the "night watchman".  It only happens on Saturday nights at 8:30pm.  As you walk through the city you'll hear tales from the past about Cochem in the olden times. The tour is a bargain at €5 which even includes a drink. To find the tour meet at the tourist information office by the bridge; advance booking is not necessary.