When it comes to travel, a luxury yacht rental is the best way to see the world. It enables you to see so many places and do so many things, all without any hassle. The Mediterranean is one of the most stunning destinations in the world and has a host of beautiful places to head to. Whether you are looking to spend your days trying new restaurants, sipping cocktails while looking at beautiful views, or seeing the historical sites, you are spoiled for choice. Here we take a look at top 10 dream destinations in the Mediterranean.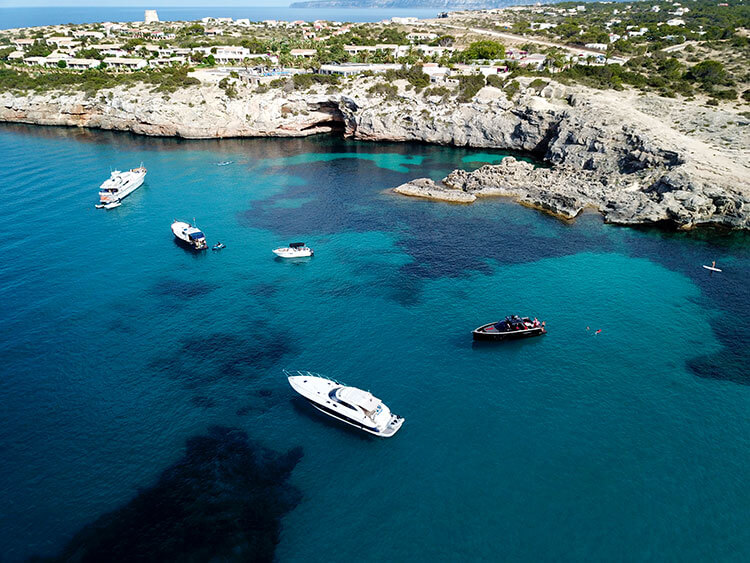 Santorini
Santorini is an iconic destination thanks to its beautiful white-washed buildings perched on the cliffs. Expect stunning sunsets, unrivaled beauty and plenty of things to see and do. Named one of the most romantic places in the world, it's the ideal spot to take your other half to for a yacht charter in the Mediterranean.
Crete
Crete is the largest Greek island and is favored due to its stunning views, pristine beaches and incredible history. With the best beaches in Greece and 300 days of sunshine, you can spend your days relaxing on the sand in between exploring ancient locations such as the Palace of Knossos.
Dubrovnik
Dubrovnik is Croatia's famous coastal destination and the most visited city in the country. Walk through the walled town, visit some of the famous Game of Thrones filming locations and be sure to sample its sumptuous cuisine.
Majorca
Majora is a varied and beautiful holiday spot that has something for everyone. Head to the south where you can sunbathe in Alcudia's sandy beach, visit the old town for some authentic tapas and be sure to take a boat trip around the harbor. 
Malta
Malta is a stunning historical destination with a walled old town packed with quaint shops, restaurants and bars. Head to the old fort for a dose of history and be sure to get a boat trip over to Gozo, where you can see their authentic glass making.
Cinque Terre
The Cinque Terre is a beautiful location to visit and is known for its colorful buildings and stunning coastline. It is also the birthplace of pesto, so be sure to get some take home with you!
Barcelona
Barcelona is a great city and also has its own sandy beaches, making it ideal for both sightseeing and relaxing in the sun. Take a walk up Las Ramblas and be sure to see the La Sagrada Famillia!
Nice
Situated on the French Riviera, Nice has a great nightlife, plenty of culture, fabulous restaurants and so many things to do. Be sure to stroll along the Promenade des Anglais, take in the architecture and spend time on the beach.
Sorrento 
Sorrento in Italy is a must-visit place with a yacht charter. You can stay in a beautiful waterfront hotel and do activities such as visiting Pompeii and other ancient sites. Be sure to try the gelato before you leave.
Rhodes
These are just a few destinations for a luxury yacht charter in the Mediterranean that are sure to tick all the boxes. With beautiful beaches, an array of things to do and beautiful weather, you are sure to leave with some of the best memories of your life.