If you're up for the travel adventure of a lifetime in Africa, look no further than the Democratic Republic of Congo. Just seeing the Congo is not enough though; the most adventurous spirits shouldn't go without seeing the majestic eastern lowland gorillas in the area.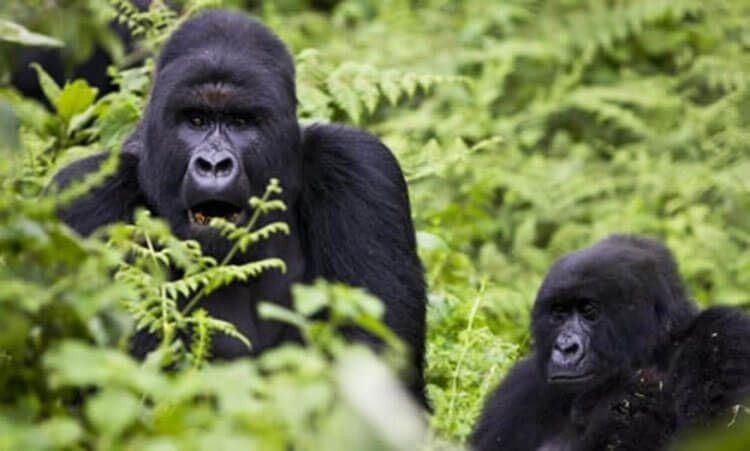 Like their cousins the mountain gorillas, these stunning creatures have seen an extreme decline in population over the past several decades. This means that now is the time to see them – before it is too late and you miss the chance forever. Gorilla trekking in Congo takes you to one of Africa's last true wildernesses to discover virgin territory and places never visited before. DR Congo is one of the most naturally beautiful countries on earth. It is the only place on earth where one can spot both lowland and mountain gorillas.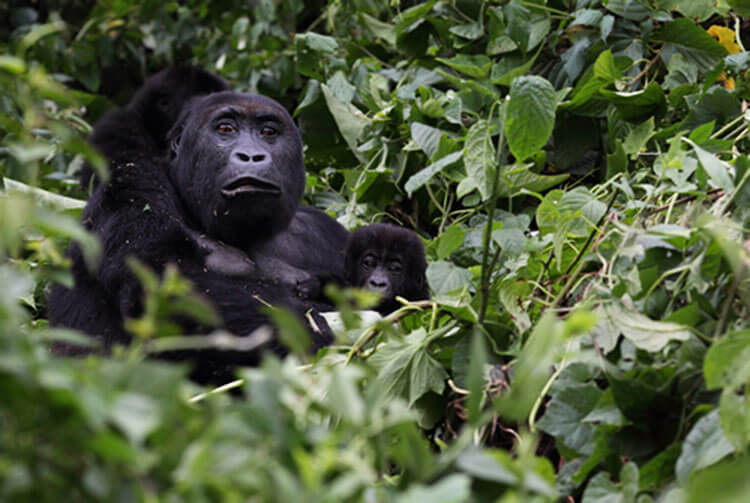 Facts About Eastern Lowland Gorillas in the DR Congo
The critically-endangered eastern lowland gorillas of the Congo are a sight to see. The WWF organization says that "scientists estimate that the population of eastern lowland gorillas has declined by more than 50% since the 1990s when their population numbered 17,000."
The main reason for this decline in eastern lowland gorilla numbers is the increase of poaching practices in the area. Even though there are poaching laws in place, rebels and poachers often ignore these laws. However, more measures are now being taken to stop poachers from diminishing the gorilla numbers even further.
But let's stop talking about the depressing facts and start focusing on the fun stuff. These gorilla fun facts will give you a quick look into the life of an eastern lowland gorilla.
The eastern lowland gorillas are the largest of the world's three subspecies. The other subspecies are the western lowland gorillas and the mountain gorillas.
Eastern lowland gorillas are often mistaken for the western lowland gorillas. The western lowland gorillas are common in zoos in the United States with over 200,000 individuals still living in the wild forest of central and western Africa.
The build of the eastern lowland gorilla is unique: stocky body, short muzzle, and larger-than-average hands.
Eastern lowland gorillas have a diet consisting mainly of plants – a common misconception – and eat mostly fruits.
The largest population of protected eastern lowland gorillas live in Kahuzi-Biega National Park and Maiko National Park. Lowland gorilla trekking is more popular in Kahuzi-biega National park.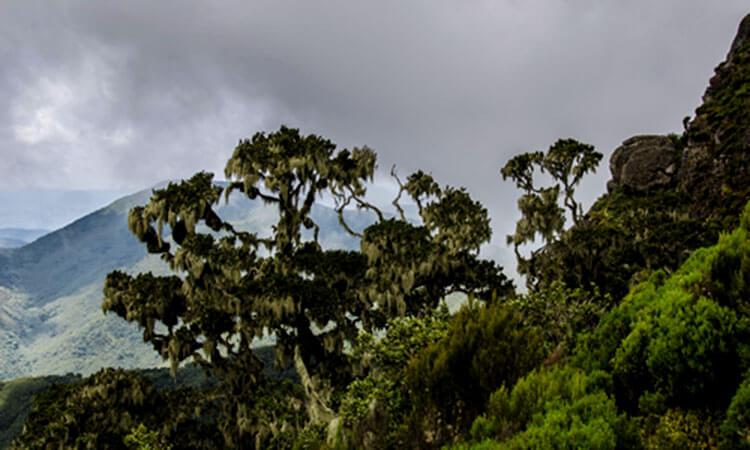 Quick Facts About Kahuzi-Biega National Park
A protected area near Bukavu, Kahuzi-Biega National Park is found in the eastern DRC near the Rwandan border. The name originates from the two volcanoes of the area, Mount Kahuzi and Mount Biega, and the area is composed of a combination of mountainous and lowland terrain.
For this reason, it is an ideal area for gorilla trekking. It is also considered to be one of the most stunning destinations in the world. Nature photographers from around the globe come here to snap some pictures of the gorillas, as well as the picturesque Kahuzi-Biega terrain. There is no doubt that this is one of the best places to go gorilla trekking in the Congo.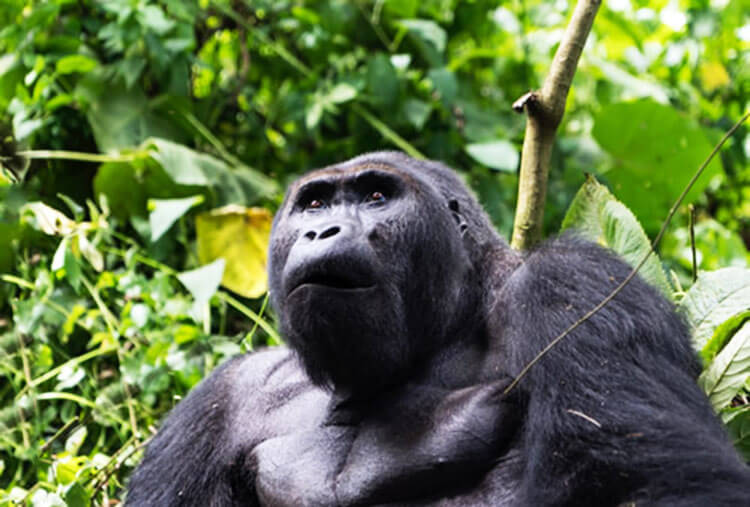 When is the Best Time to Trek?
Because of the elevated topography of the Congo, the temperature remains fairly cool throughout the year unlike other parts of the African continent. This is a major perk for gorilla trekkers, but you need to keep in mind that the Congo experiences a great deal of rain during certain times of year.
There are two rainy seasons in the DRC: from October to November and the middle of March to early May. Do your best to avoid booking your trekking excursion during these months if you're hoping to experience the Congo with some sunshine. If you don't mind a bit of rain, you might actually consider these months since tours tend to be cheaper in low season. Congo Gorilla Trekking is best during the dry seasons from January to February and June to September. But in terms of ideal weather, the ultimate time to come is during the month of December. It might be too crowded for some since this is considered to be busy season, but the weather is essentially perfect for gorilla trekking.
Is a Permit Required?
Absolutely. To participate in gorilla trekking, you need to book a gorilla permit in advance . This will set you back about $400 USD, which is totally worth it and a small price to pay to get up close and personal with the majestic gorillas of these jungles.
You shouldn't have to worry about obtaining a permit on your own when you book your trek with a reputable tour company. Once the tour operator has your information and payment, the permit obtainment will be all taken care of.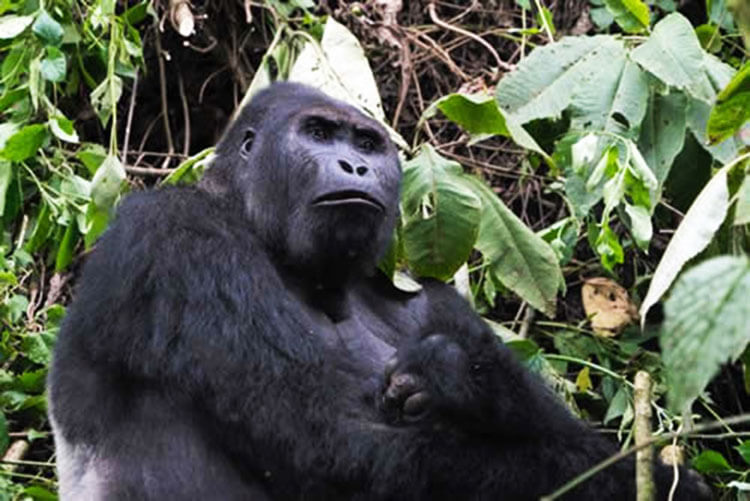 Is Trekking Among Gorilla Safe?
Yes. Of course there are safety measures to take into consideration and you need to remember that you'll be around wild animals. But if you act appropriately and listen to your guide's advice, there is no danger in it for you.
A common misconception about gorillas is that they're man eating monsters, but as we mentioned before gorillas eat mainly plants and fruits. They have no interest at all in human meat. Just remember that you are a guest in their natural habitat, so do your best to not disturb their home. Gorillas are very gentile and peaceful unless threatened.
Most travelers are concerned about the security situation in the DR Congo. It is true that there are rebel groups and militias still operating in some parts of the Eastern Congo, but security is tight in the area. The government and park authorities have invested heavily to ensure that tourists are safe in the park. Like in most parks in Africa, you would be moving with armed guards who are highly trained.
There are plenty of wildlife tour options throughout the Congo, some better than others when it comes to sustainability and humane practices. Along with your safety, always take this into consideration first when choosing your trekking tour operator.