I'm not going to lie, I'm a car guy. There are a couple of websites I visit daily just to see what's new in the car world. As I was trying to figure out what to do during my weekend break while in Germany, I saw a post on the Paris Motor Show. A quick Google search said it is going on until October 14th. So if you're interested, you still have a chance to attend. I was able to buy my ticket online to avoid the line from the Paris Motor Show's website; tickets are only €13 for adults and €7 for children.

Now Jen and I have both been to Paris before so I was vaguely familiar with how to get around. The good news is that the Metro is very easy to use and fairly cheap as well. One-way tickets within the city only cost you €1.70, no matter how many times you need to change trains to get to your destination. The drive to Paris went smooth but once I hit the city limits there was heavy traffic, so if you're driving just leave some time for traffic. I found a parking garage for the day and then walked the two blocks to the nearest Metro stop. Thirty minutes later I was at the Porte de Versailles Expo center.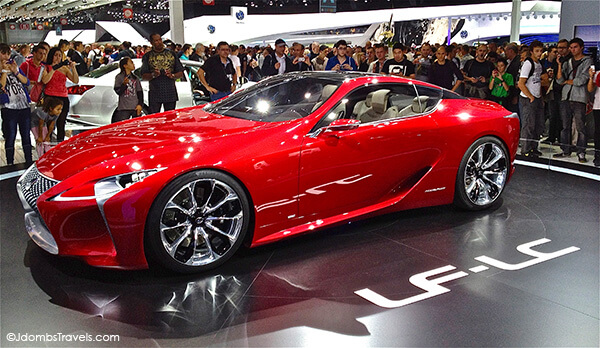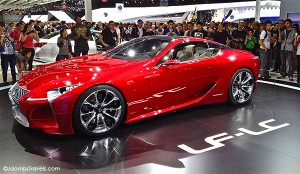 I noticed on the show's website they consider themselves the worlds biggest auto show by number of visitors. Now, I've been to a few auto shows before including the Chicago Auto Show, World of Wheels, and a few others, but the Paris Motor Show was hands down the busiest. From the minute I walked in the door it was a mob of people. Weaving and dodging people to get from exhibit to exhibit. I found myself looking at some lesser known brands just to avoid the crowds at the bigger named car makers' exhibits.
One of the prototypes I liked was by Nissan, called the Terra, a 2-door sophisticated looking SUV. Other popular prototypes came from Honda, Lexus, Hyundai and not your average van – the Citroen Tubik.
Being that I would like to consider myself a conservative person, if I could take two cars home from the Paris Motor Show they would both be Subarus. The Subaru BRZ is an entry level sports coupe that just looks fun to drive. The other would be the Subaru XV; it gets the gas mileage of a sedan, has the cargo space of a 5-door, and has the ground clearance of most crossover SUV's.