Have you ever heard of Trogir?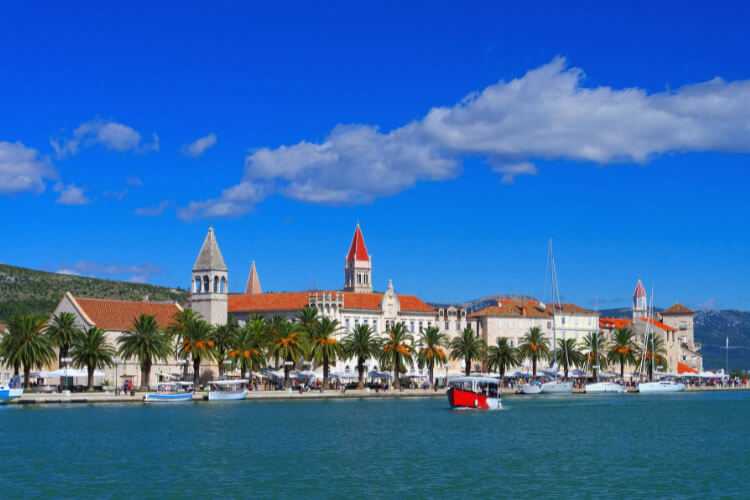 In the heart of Dalmatia, 20 km from Split, there's Trogir. It's a real medieval city. It's enclosed within the walls on a small islet connected to the mainland.
It's a city with over two thousand years of history which, due to the impressive number of Baroque and Renaissance buildings, has been declared UNESCO World Heritage Site in 1997. The historic center is very special, enclosed in a small island protected by a wall. It's connected by two bridges to the mainland and to another island to the south, the island of Čiovo. Its narrow streets overlook splendid Romanesque and Renaissance buildings, dating back to the period of greatest splendor of the city. The seafront is usually used as a meeting place for citizens and tourists, when they want to stroll, or just to have a drink, and a chat. Almost all tourists visit Trogir on a day trip from Split, but why not choose it as your base for exploring Dalmatia instead? With its charm of yesteryear and beautiful beaches nearby, it is a valid alternative to more famous, crowded, and expensive tourist resorts.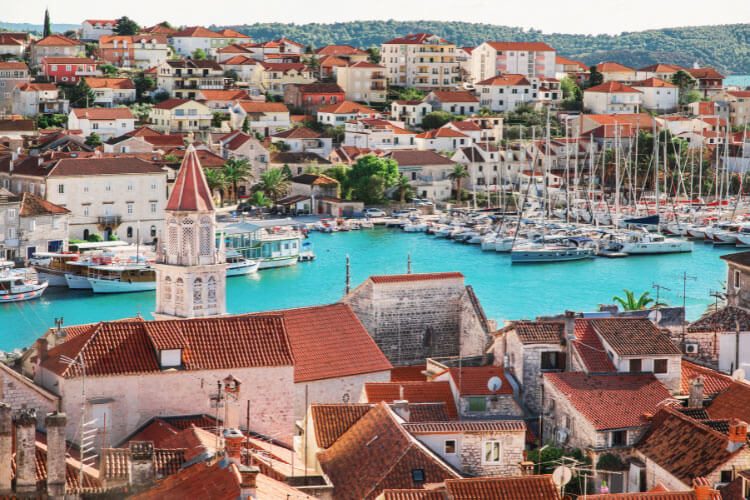 How to reach Trogir? Well, there are different ways to reach the place. The best one is by boat. You can hire a boat in Trogir with SamBoat.  
SamBoat is an online platform for listing and renting boats worldwide. It connects professional and private boat owners with sailors. SamBoat offers a unique experience, allowing experts or beginners to book any boat in a few clicks with or without a skipper.
It makes boating more accessible to everyone. The company's rental fleet is over 45,000 boats across 76 countries.
Their goal is to allow anyone to rent a boat in 2 clicks anywhere in the world.
On this website, you will have no problem. It's super easy to use, and you will find people willing to help you and willing to solve all your problems. If you choose SamBoat, you will also not have troubles once you're in Trogir.
And more, the port of Trogir offers the opportunity to sail between the Dalmatian islands: Solta, Brac, Hvar, Vis, Korcula and Peljesac. It is an easy access port, but you need to be careful and avoid the many islets that surround its entrance.
On land you will find water, electricity, toilets and a 10t crane. Every morning at the port there is a rich market where all the local specialties abound on the shelves.
SmaBoat's team of experts is at your disposal to organize your rental. You can choose for how long you want to rent a boat; from one day rent to more days.
On the website you will find any kind of boat you prefer.
You can find generally rent sailboats or catamarans or day boat rentals such as motorboats. And you can rent at the last minute on location.
So, rent a boat and go to Trogir, you will not regret it and you will live an experience that will change your life.