Prickly Pear Cay is a deserted little island lying off the coast of Anguilla. Nobody lives on Prickly Pear and restaurant staff travel over each day to be of service to the island's visitors. Prickly Pear is simply about relaxation. There are three reefs lying just off shore that provide the best snorkeling we've seen in the Caribbean. Pristine white sand beacons you for a nap under the sun. A walk down the beach to the end of the island reveals the island's bird life and a school of nurse sharks living in the rocks.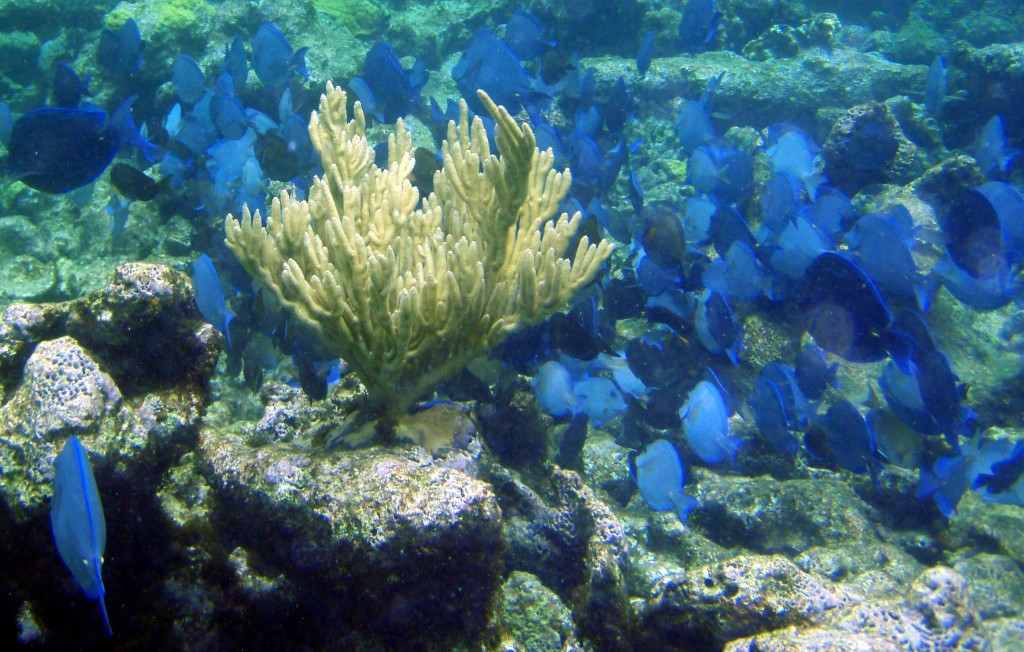 We love this deserted little island so much, we have returned year after year. Hop on a sail catamaran for a day trip to Prickly Pear Cay on Wednesdays from St. Maarten. The men are enticed to help hoist the sail with the promise of a shot of rum to reward their hard work (us ladies help hoist the sail on the way back to St. Maarten) and drinks, French baguette, Gouda cheese and apples are served while sailing to and from the Cay. There are two nets at the front of the catamaran that are the prized spots to sunbathe while sailing.
Once at Prickly Pear, a ladder is lowered for easy access to snorkel or swim to the beach. Your beach bags are brought to shore in a dingy.
Lunch is prepared daily on location and is a choice of BBQ chicken, ribs, or Mahi-Mahi grilled on locally made BBQ coals. All entrees are served with seasoned rice and peas, coleslaw, mixed salad and the restaurant owner's famous sauteed potatoes. I like to save a little of my chicken or ribs and walk to the end of the beach to feed the nurse sharks.