Antarctica: one of the harshest, yet most beautiful places on the planet. As early as the 20th century, Antarctica remained the yet uncharted continent on Earth. Thanks to the Heroic Age of Antarctic Exploration and explorers like Shackelton, Amundsen and Scott, we've been privileged to be able to visit the bottom of the world since the 1960s. Definitely not for the faint of heart with the infamous crossing of the Drake Passage, a cruise to the Antarctic with PONANT is definitely an adventure – but an adventure well worth it in every aspect. Here's why an Antarctic cruise should be on your travel bucket list in 2020.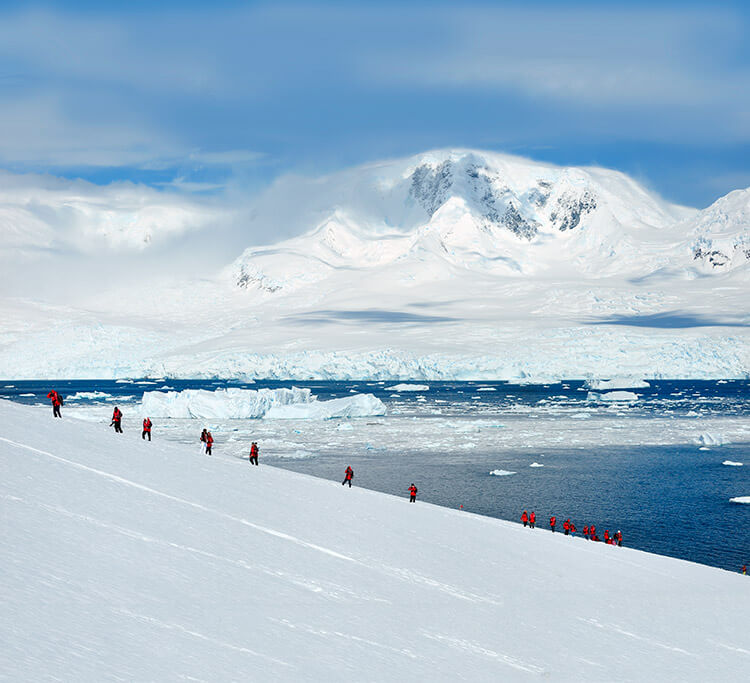 There's no where else like Antarctica on Earth
The southern most continent on Earth, Antarctica is massive in size. It's bigger than Europe and nearly twice the size of Australia. Covered in ice that is at least one mile thick, Antarctica is actually considered a desert since it experiences little rain. One of the harshest environments on Earth, yet plant and animal life has still found a way.
Antarctica is truly the one and only continent you can go to and truly feel at peace with nature. Protected under the Antarctica Treaty, the continent is dedicated to peace and science. It's free from development, has no cities, has no commercial industries and has no permanent population of people.
There is no where else on the planet like it.
Super cute penguins
Antarctica is home to a whopping eight of the world's 17 species of penguins, an cruise passengers generally see at least three of those penguin species. The Antarctic continent is also the only place on Earth where emperor penguins and Adélie penguins live, making spotting them a highlight of an Antarctic cruise.
Visitors come back saying that no photo or video can ever prepare you for the sheer amazement of standing among penguin colonies. The waddling, swimming, nesting and interacting with the members of their colony can keep cruise passengers entertained for hours.
Note that if you want to see penguin chicks, timing is everything. Chicks are typically seen on cruise sailings in January and February.
All the other wildlife spotting
Penguins aren't the only wildlife it's possible to see on a cruise to Antarctica. Antarctica is actually teeming with wildlife, and the extreme landscape ensures that only the heartiest animals can survive there.
Antarctica is home to the largest population of killer whales, or orcas. Probably the best known of the whale species, orcas have long been a favorite of mine for their intelligence and playful nature. Though they're also super smart pack hunters, and hunt penguins and seals in the pack ice.
Orcas aren't the only whales you can potentially see in Antarctica. The blue whale, the largest animal on earth, also calls the Antarctic waters home. Since blue whales feed on krill in the nutrient-rich Antarctic waters in summer, it's possible to spot the ultimate whale sighting during a cruise to Antarctica.
Leopard and elephant seal spotting is also a thrill. And there's also a variety of sea birds to keep an eye out for.
The Polar Plunge
Now that my fortieth birthday is fast approaching, I definitely consider adventure activities a lot more before just taking the plunge. My body isn't as resilient as it once ways, and it takes longer to recover.
Jumping in to literally freezing water takes a lot of coaxing, but the Polar Plunge is a must on any Antarctic cruise. It might sound insane, but it's a right of passage. The Polar Plunge is something I definitely don't want to do, but know I'd regret not doing later.
And the older I get, the more persuading it will take to actually make that leap into the freezing cold water of our Earth's polar regions. It's a fear I know I'll have, but also a fear I'm ready to take on in my forties.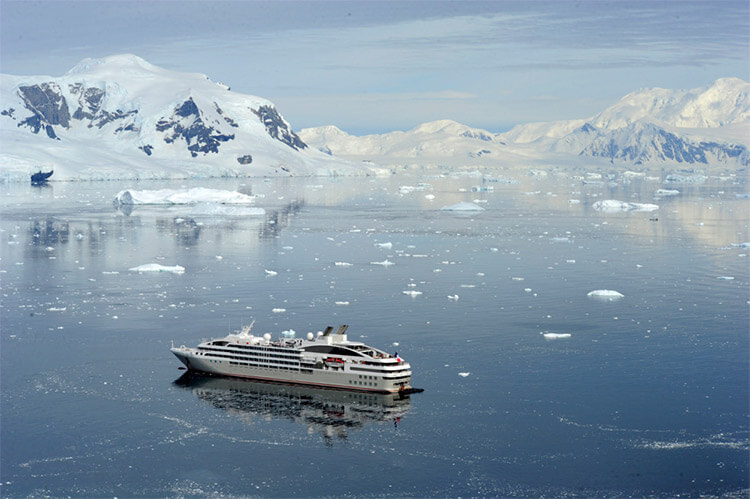 Antarctica is a photographer's dream
A pristine environment that has been left untouched by humans, the beauty of Antarctica is something photographers dream of capturing. Massive icebergs rising around you and reflecting on the calm waters of the channels, the wildlife like penguin colonies and seals sunning themselves on ice shelves, and the contrast of the white, snowy landscape against dark waters make for incredible photography you can capture no where else on the planet.