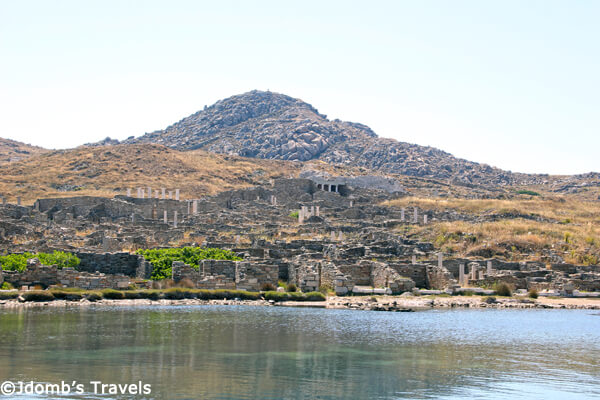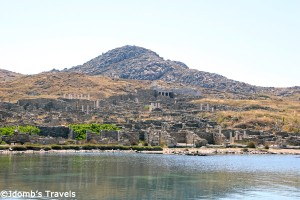 I love mythology. I was enchanted as a child when we learned about mythology in grade school. I've read the child friendly versions of the myths and I've read Homer's Iliad and Odyssey. I could envision Medusa with her hair of snakes reducing men to stone with a single look. My imagination danced to the Siren songs that lured Odysseus to her island.
With Mykonos as one of our ports of call on our cruise to Greece, we just had to take the short boat ride over to visit the Island of Delos.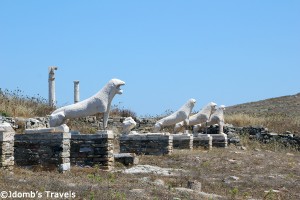 As the myth goes, Leto was one of Zeus' mistresses and Hera was extremely jealous. When Leto became pregnant by Zeus, Hera put a curse on her not to be able to find solid ground or an island on all the earth to give birth to her children. Leto wandered all of Greece in labor and pain, looking for a suitable place to give birth. Zeus emerged a floating island from the sea, anchored to the bottom of the Aegean to give it stability.
Here Leto gave birth to Artemis and then nine days later to Artemis' twin brother, Apollo. All the gods, except Hera, were present for Apollo's birth under a palm tree on the inhabitable island. Today, a palm tree marks that very spot.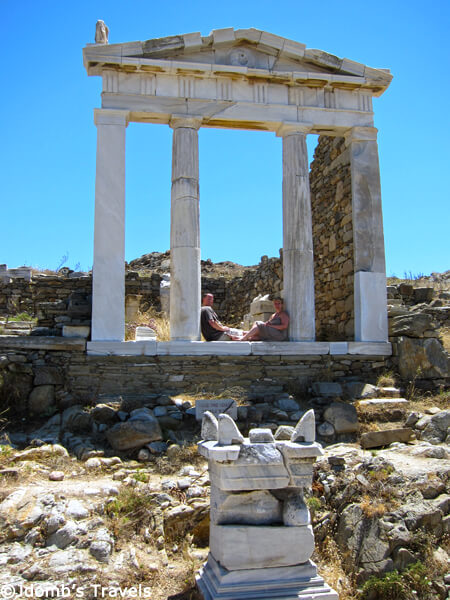 The island was considered sacred, holy place for many centuries and births and deaths were prohibited on it. (Interestingly, this is the second island we've been to this year where it is illegal to give birth or die!)
The archaeological site is one of the most import and largest excavations in all of the Mediterranean. The small Delos Museum has one of the most important collections of ancient Greek sculpture and objects relating to the life in Hellenistic period.
Now that I've given you a bit of a mythology lesson, enjoy our photos from Delos!
Before You Go

The sun is unrelenting on Delos and there is no shade. Bring a hat or umbrella for a bit of shade and bring water as there is only a small bar near the museum.
How To Save
We booked our Delos Island tour with Viator for $62 per person, which included boat transportation to and from Delos, the entry cost to Delos, an English speaking guided tour, and free time to explore. Norwegian offered a Delos shore excursion for $99.99 per person. Total savings = $76.
This article contains affiliate links. When you book on Viator through our affiliate sites, we earn a small commission at no additional cost to you.