The Fiera dell'Aglio di Voghiera, or Garlic Festival, is held every August when the year's crop is harvested. Set at the Castello del Belriguardo, fair goers can sample garlic gelato (yes, I tried it and on the Italian national news at that!), garlic bread, typical Ferrarese raviolis with cheese and garlic, and grilled meats with garlic of course! Fair goers can join the competition for the best poem extolling the virtues of garlic and take part in a dance contest. You can also buy enough garlic to last you for a year.
What makes the Voghiera garlic so special? The experts tell me it's a combination of whiteness, large cloves, and that why it lasts a long time before going moldy.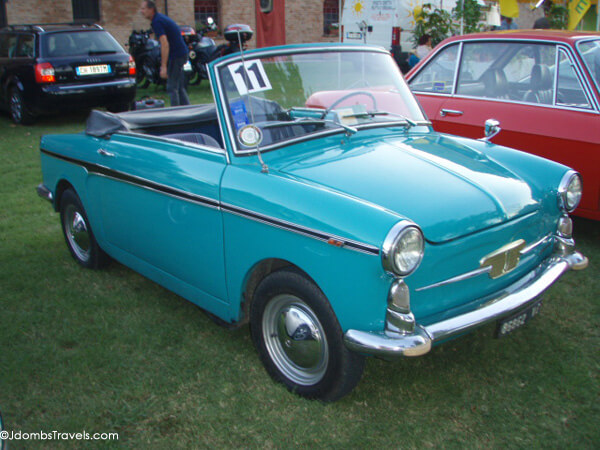 Antique cars join in the festivities with a car show and the Castello del Belriguardo opens free entrance to the Archaeological Museum of Belriguardo.
Know Before You Go
The 2013 Fiera dell'Aglio di Voghiera is from August 2 – 4
The menu fisso is €18 per person
If you want to know more sagre (plural of sagra) that are coming up, check out Prodotti Tipici which lists sagre by region.