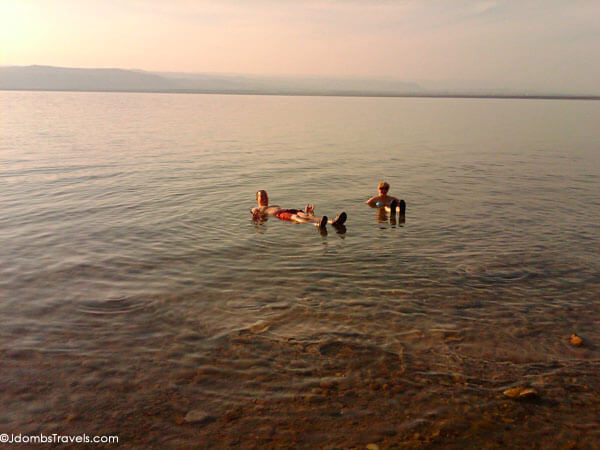 The lowest point on the face of the earth at 1400 feet below sea level, this vast stretch of water receives a number of incoming rivers, including the River Jordan. Once the waters reach the Dead Sea they are land-locked and have nowhere to go, so they evaporate leaving behind a dense, rich, cocktail of salts and minerals.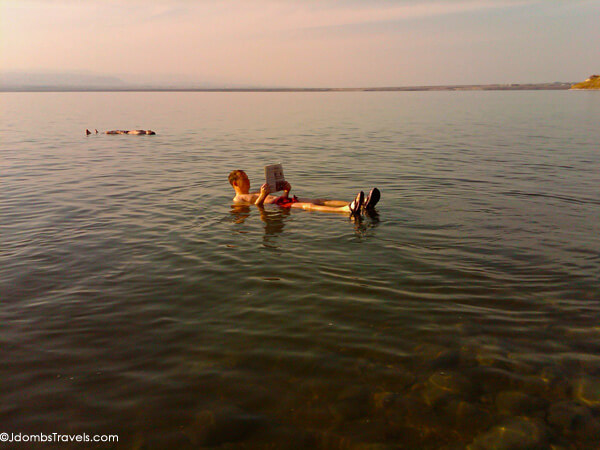 The warm, soothing, hyper-saline water of the Dead Sea is nearly ten times saltier than ocean water and rich in chloride salts of magnesium, sodium, potassium, bromine and several others. The unusually warm, incredibly buoyant and mineral-rich waters have attracted visitors since ancient times, including King Herod the Great and the beautiful Egyptian Queen, Cleopatra. 
The density of the Dead Sea makes it difficult to swim, but the buoyancy provides great relaxation while soaking up the water's healthy minerals floating effortlessly on your back. You can even coat yourself in the Dead Sea therapeutic black mud. Known since biblical times for its rejuvenating effects on the skin, black mud stimulates the blood circulation and cleans, purifies and restores the skin.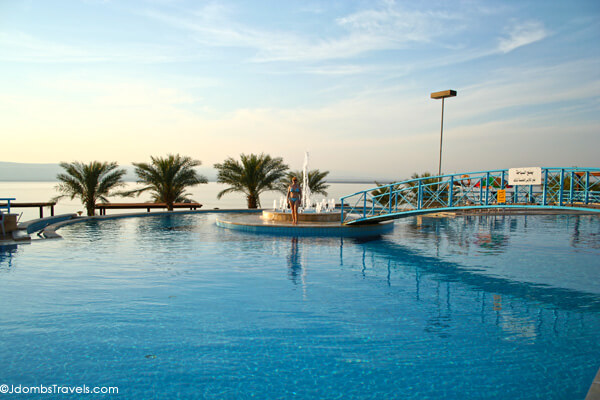 We enjoyed access to the Dead Sea from Amman Beach, which offers several pools, shower facilities, and a restaurant.
Know Before You Visit the Dead Sea:
The entrance fee to Amman Beach is 15JD (approximately $21US)
Bring some water shoes as the crystallized sea salt can cut up your feet when trying to walk on it

Take care not to get water in your eyes

Bring an old bathing suit you can just toss out after

Be sure to shower after your float in the sea; the salt will be caked on you

And don't forget your book, newspaper, or magazine for your Kodak moment!