Home to the Country Music Hall of Fame, the Grand Ole Opry, and the world famous Wildhorse Saloon, Nashville is full of hotspots to have a stompin' good time! Not called Music City for nothing, live music pours out of honky-tonk bars down both sides of 2nd Avenue, drawing music lovers looking for a good time, or maybe a break, from around the country. Legends were made in Nashville, from the likes of Hank Williams and Patsy Cline to today's country chart toppers like Carrie Underwood. Never one of museums, even ones like the Country Music Hall of Fame, I thought it would be much more fun to explore the history of country music with a musical journey on the General Jackson Showboat.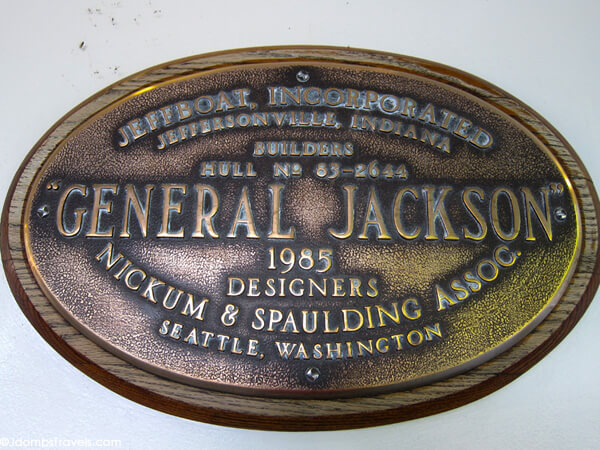 The General Jackson Showboat, known as the world's grandest showboat and the largest in the US, is named after another riverboat with the same name built in 1817. During the American frontier, America didn't quite look like it does today, and people relied heavily on the rivers like the Mighty Mississippi for food, supplies, and entertainment. As English actors traveled to America, touring companies were born and the first showboat, aptly named the Floating Theater, was born in Pittsburgh in 1831. Year after year, British-born actor William Chapman, Sr and his family of nine performed plays and musical acts along the waterways from Pittsburgh to New Orleans for the admission of just some fresh vegetables or $0.50 per person.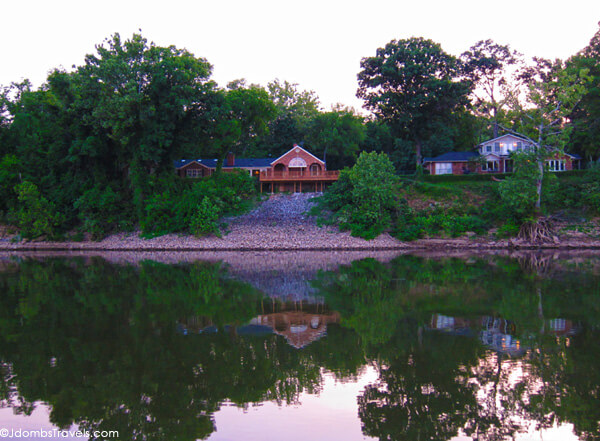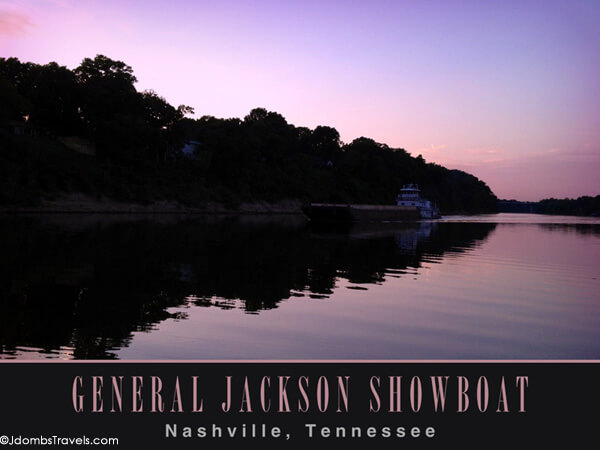 Today the General Jackson makes a three hour journey from its dock at the Opryland Resort to downtown Nashville along the Cumberland River and back, entertaining guests with a trip down the Musical Highway of music born in Tennessee. A live band plays and I enjoyed a glass of wine on deck as the General Jackson set sail just before sunset. The plantation style homes dotting the banks of the Cumberland River gently rolled by under a sky streaked in pink.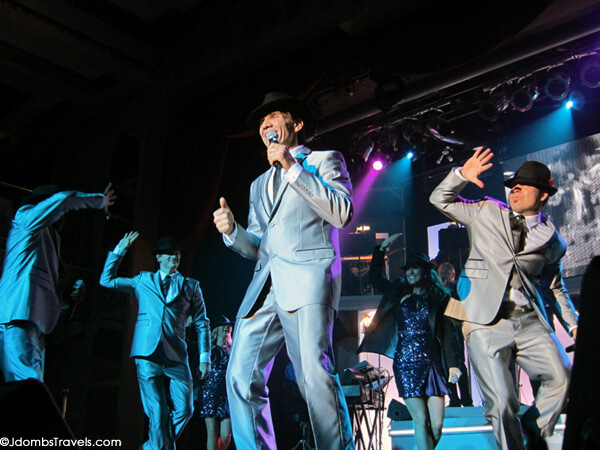 Before too long, it was time to take my seat for a Southern 3-course dinner and the show. The cast dazzled with glittery costumes, dancing, and even a little audience participation as they sang their hearts out to everything from gospel to rock-n-roll. The musical numbers spanned the last few decades with some really good imitations of famous musicians like Elvis, Willie Nelson and George Jones.
Heart of Tennessee: A Musical Journey was a great way to spend an evening in Nashville with good food, great music, and the gorgeous nighttime skyline of downtown Nashville!
Know Before You Go
The General Jackson Showboat dinner cruise is $103.50 per adult and $92.25 per child ages 6 – 11. Children 5 and under are free. Book online.
Hotel pick-up and drop off is included. The boat boards at 6:15pm, departs at 7pm from the dock at Opryland Resort and returns to the dock at 10pm.
Vegetarian and gluten-free meals are available upon advance notice.