Kota Kinabalu is a provincial city in northern Borneo, the capital of the East Malaysian state of Sabah. It is also a bit of a concrete sprawl, not necessarily the first place that comes to mind when thinking of a luxury adventure destination.
Perhaps it should be.
In colonial times Jesselton, as it was then called, was best-known as a transport hub for natural rubber; later, during World War II, it was bombed by the Japanese and much of the old city was destroyed, and eventually rebuilt. Today KK, as it's commonly called, is a jumping off point for the jungle and wildlife in Sabah's interior, but it is also home to some of the best diving in the world.
Front and center in Kota Kinabalu is a modern marina, where I expected to see fishing boats and perhaps a family or two of expatriates who fled the office cubicle to sail around the world. Instead, the spacious berths of the Sutera Harbour Marina are jammed with luxury ocean-going craft, some of which are worth more than a string of expensive seaside homes.
The owners of the yachts moored here have a playground at their feet. The marina complex includes two luxury hotels belonging to the Sutera chain, more than a dozen restaurants, and a 27-hole golf course designed by Graham Marsh, one of the world's leading golf course designers.
What really attracts visitors to this corner of Sabah is the water: the beaches, of course, but also some of the best diving in the world with plenty of fishes, coral and even wrecks, much of it protected by the Tunku Abdul Rahman Marine Park.
All of this takes place just minutes from Kota Kinabalu: Gaya Island is only ten minutes away and Manukan is under 20, with boats running back and forth all day. Dive shops have their own boats and will easily organize transport from one of the resort islands or from the mainland.
Several of the islands have their own accommodation. I stayed at Manukan Island Resort, where romance fills the air at sunset, once the day-trippers have left for the evening and the only sound you hear is the wind rustling through palm fronds. Walk up to sunset point for an unforgettable vista over the South China Sea, and return for a peaceful dinner by the beach.
During the day, I relaxed on the resort's private beach, small, white and quiet, just steps away from my hillside cabin.
Not just any hillside cabin, mind you, but one overlooking the beach, with two shower rooms, a sunken tub and a four-poster bed.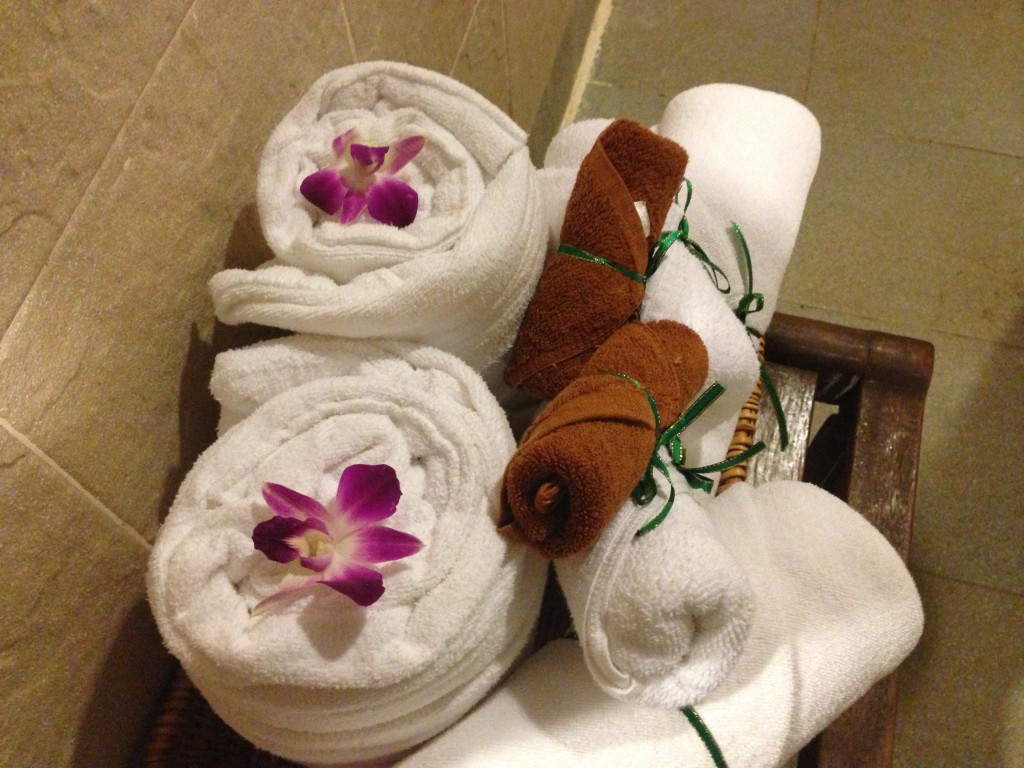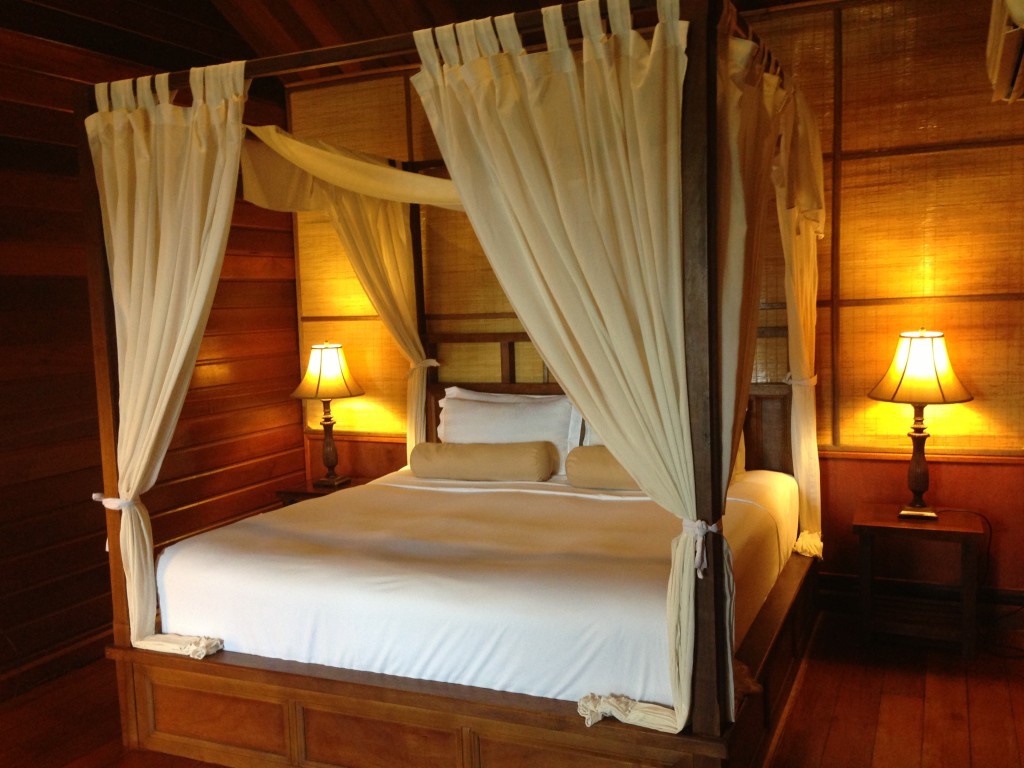 If you have an extra two days in Sabah and would like a break from all that beach and sunshine you could climb Mt Kinabalu, a 4000-meter sacred mountain smack in the middle of Kinabalu National Park, protected as a World Heritage Site by UNESCO. The climb is apparently tough but many visitors to Borneo see it as a 'must', especially if the weather is clear and you are treated to a glorious sunrise. Despite the clouds, I managed the sunrise, though not the climb…
If you do decide to conquer the mountain your leg muscles will take a beating after the climb and descent so what better way to unknot those muscles than to submit to a two-hour body scrub and massage, with products and techniques derived from one of Sabah's largest indigenous tribes. Massage is a tradition among Dusun women, who would rub each other's back after a hard day in the rice paddies. At Jari-Jari Spa in Kota Kinabalu, the textures, smells and even the decor will transport you far from the city into the wilds of Borneo, with exotic body scrubs made of chocolate or coffee or cinnamon.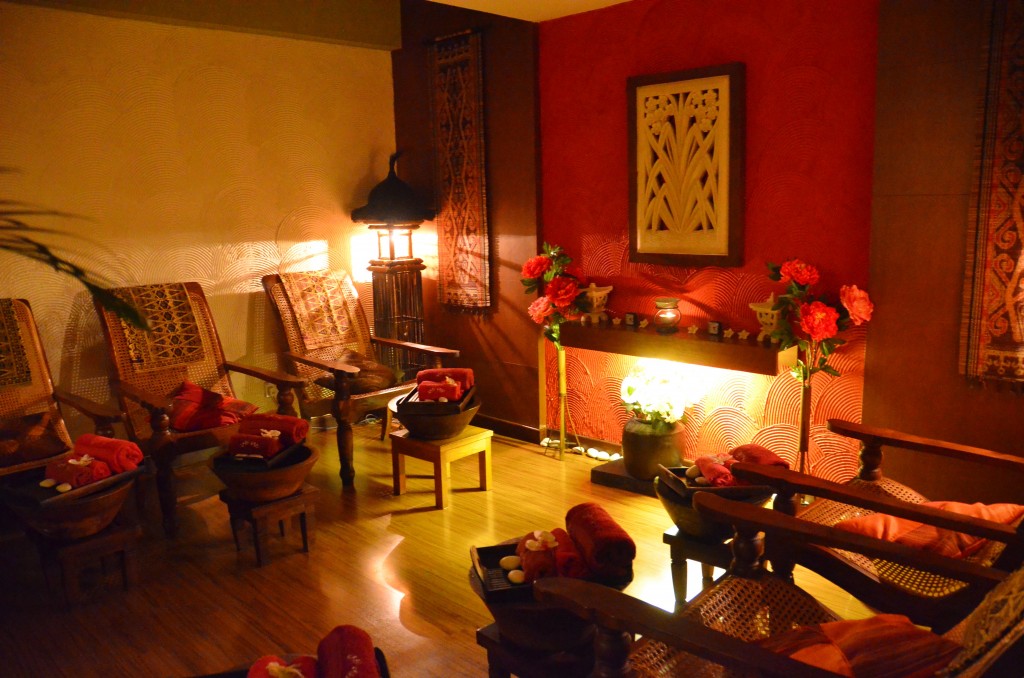 A fun way to end your Sabah adventure with something different and relaxed is to ride the North Borneo railway in the morning – just don't eat before you do, since you'll get both breakfast and a delicious tiffin box lunch on board. It's the oldest steam locomotive in Borneo and the train carriages have been recreated to reflect an era long gone. Nothing fancy – it's only 50 kilometers and four hours long but will roll you through suburbs, rainforest, villages and countryside at a pleasant pace.
Kota Kinabalu may well be the gateway to lush jungle and abundant wildlife in Sabah's heartland, but it is also a luxury adventure destination in its own right, whether you stop here for a few days before your trip to the interior or to relax for a few days afterwards. It's a good chance to forget the outside world for a while, and we all need that sometimes.
Know Before You Go
Kota Kinabalu is easily reached by air from Kuala Lumpur (2.5 hrs) or Singapore (2 hrs). Airlines with frequent flights include Malaysia Airlines and Air Asia.
If you're looking for a reliable diving shop or school, try Down Below, which provides PADI certification in 3-4 days or more advanced courses if you're already a diver.
Leyla Giray writes about travel at Women on the Road. She recently visited Malaysian Borneo as a guest of the Sabah Tourism Board and Sutera Resorts. All impressions are her own.