When I moved to Bordeaux, France in 2016, I barley knew a dozen words. I could say the basics almost any tourist could say like bonjour and merci. It definitely wasn't ideal for living in France. Most people and businesses that you interact with to do all the things you need to do in order to actually live in France often speak little English, if any at all. I was also only supposed to stay a year. Truth be told, I loved France enough to move here at least temporarily, but I also wasn't very invested in actually doing much language learning.
Fast forward three years. Not only do I still live in Bordeaux, but Tim has just moved here too. We're making Bordeaux our forever home, at least for the foreseeable future. Now that we're neck-high in paperwork for the mortgage for the flat we're buying in Bordeaux, I'm finally fully invested in learning French and have hired a French tutor.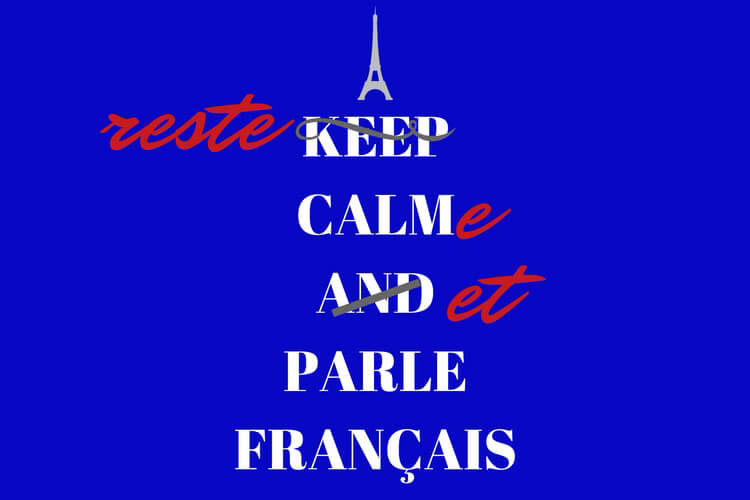 Why You Can't Learn a Foreign Language
Learning a foreign language is hard, especially when learning a foreign language as an adult. Adults simply don't pick up grammar and language skills as easily as children do because our cognitive function is already highly developed.
You'll never just wake up one day being able to speak a new language. As much as I've hoped I'd just absorb French through osmosis, three years in to living in a city where English isn't that common, I know shockingly little French.
You really must have the right mindset with a strong will and desire to learn a foreign language. It takes time, effort and dedication to actually become fluent in any foreign language.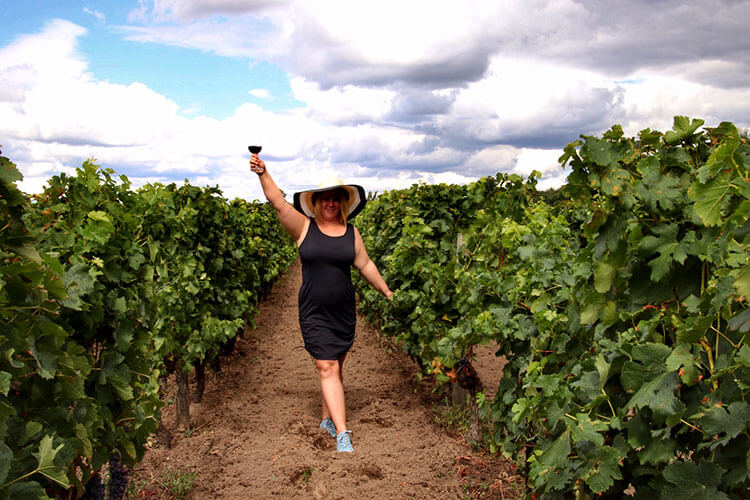 My Journey to Speaking French
When I arrived in Bordeaux, I only intended to stay one year. With the help of French-speaking friends and the kindness of strangers, I muddled my way through finding and renting an apartment, getting my internet and utilities turned on, and purchasing various home appliances.
After initially getting myself set up, I was on path to see it and do it all. As a professional travel blogger, I almost exclusively only did activities and tours in English. Part of my job is making sure that what I recommend to our English speaking readers is suitable for non-French speakers.
While I did quickly pick up on a lot of words, I mostly used my job as an excuse not to speak French. Around French friends, I felt embarrassed about my bad pronunciation. I lacked the confidence to speak and practice the little French I did know. And I really hated when friends corrected me, because it made me feel inferior and bad about myself.
I was also getting pretty tired of sitting around at countless events twiddling my thumbs because I couldn't converse beyond a few pleasantries. I wanted to be part of the conversation. I had things to say. And working sporadically on my own with free apps like Duolingo just wasn't giving me the skills to be able to join in to those conversations.
Embarking down the road to becoming a home owner in France was the kick in the pants I needed. A process already not easy for foreigners was infinitely harder simply because I couldn't speak the language.
And that's when I was introduced to Preply, an online marketplace that connects language learners like myself to tutors around the world.
Preply: Learn Languages with a Tutor
I'd looked into taking French classes before. The biggest problem for me is that classes typically run for 6 – 8 weeks with classes on a specific day and time. As a professional travel blogger, my schedule is erratic. Today I might be home in Bordeaux, but in three days time I could be on safari in Kenya. A 6 – 8 week stretch at home just to learn a language could mean lost revenue and opportunities I'd have to turn down.
And online apps just weren't working for me. I learned a lot of words by doing Rosetta Stone and Duolingo lessons, but I never learned grammar, sentence structure or all the little language nuances. The formal and proper isn't really how people speak, and an online application was never going to help me learn to speak like a native.
Then I discovered Preply. Not only can you learn a language on any budget, but more importantly for me, I could learn a language on my own schedule.
Selecting a Tutor with Preply
Preply is a bit like browsing for and selecting a hotel in a city you've never been to before. I knew I wanted a French tutor, and I knew that I wanted to be able to converse in French comfortably. But beyond that, I had no idea what to look for in a tutor.
Preply has a marketplace where you can search for tutors for a number of languages from French to Arabic. You can filter down your search with the language you want to learn, the price range for your budget, where your tutor is from, when your tutor is available and native speakers only.
Once the search results are filtered, you can browse through the profiles of the various tutors. The profile shows the tutor's native language, what country they're from, a short bio about them and the number of active students they are currently tutoring on Preply. Students are encouraged to review their tutor after 14 days with them, so you can also read through their reviews and get a feel for which tutor is a good match for you.
The first tutoring session is always a trial session. With research and careful selection of your tutor, you'll most likely find a great match for your learning style from the get-go. But if you're just not satisfied with the tutor after the first lesson, Preply will give you a free trial lesson with another tutor that you select.
Scheduling the lesson is easy with Preply's system. You simply click on "Book a Trial Lesson" and then select the available time slot that works best for you. All Preply lessons are 1-hour long per session.
The lesson can be in person, on Skype or on Preply's system. Payment is in advance of the lesson, and is easy and secure through Preply's system. You can use either a credit/debit card or PayPal to pay. Should you need to cancel or reschedule the lesson for any reason, you can do so for free up to 4 hours in advance of the scheduled lesson. After the lesson, you're also asked to confirm that it actually took place.
Once you find a tutor that suits you, you purchase a package of tutoring hours. Packages of 5, 10 or 20 hours are available and you get a discount on the hourly rate.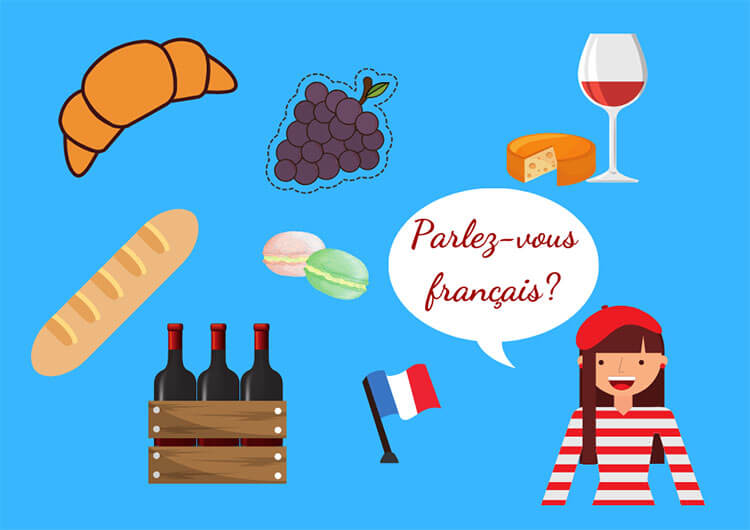 My French Lessons with my Preply Tutor
I spent about an hour browsing for my French tutor on Preply, before ultimately selecting Hanane Z for my tutor. I selected Hanane because she is a native French speaker and she has experience working as a French teacher abroad, teaching French to foreigners.
Before my first lesson, Hanane messaged me through Preply's system. She wanted to know a bit more about me, why I wanted to learn French and my goals. With this information, she determined that my first lesson should be an assessment of my level of French according to CECRL (Common European Framework of Reference for Languages). I was already impressed before we even began.
In my first lesson, Hanane had materials ready. We conversed a bit so she could determine how much French I already knew, and what we needed to work on. After the lesson, she sent me a summary of my lesson with all the words and phrases that we worked on.
I didn't hesitate to purchase a package of hours with her and schedule my lessons. She's available for a variety of hours, so it works well for me that we don't always have to meet only on Tuesday at 8am.
As my lessons progressed, Hanane would send me various worksheets and materials, including a French textbook, to download prior to my lesson. We'd review briefly from the previous lesson to practice before moving on to new material. Sometimes I get homework and she encourages me to work ahead in the textbook doing as much as I can on my own. She also has audio recordings that accompany the lessons, so I hear a variety of French voices to tune my ear. Hanane also encourages me with language learning tips to help me practice in between our lessons.
I find Hanane extremely friendly, patient and professional. I'm super comfortable with her and confident I chose the right tutor for me.
Even though it has only been a few weeks that I've been working with my Preply tutor, my French friends have commented how quickly my French has improved. I was even able to confidently introduce myself at the Women in Wine Tourism event recently all in French, explaining my blog, readership and how I work with partners.
Thanks to Preply and Hanane, I finally feel like I'll be fluent in French in the near future.
Want to give Preply a try? Use my referral link for 30% off your first lesson.
10 Tips for Learning Any Language
1. Practice, practice, practice.
Think about whatever it is that you do really well. I'd be willing to bet that you didn't get so good at baseball/swimming/biking/yoga/singing/whatever without some practice.
Learning a language is exactly the same. It requires practice and lots of repetition. Even if you just repeat to yourself, it's still practice. Or find a friend who speaks the language or a language exchange to go to and practice with others. But no matter what you do, practice, practice, practice!
2. Realize that you will say stupid things.
We don't even always use the correct words in our own native language. So we definitely will make mistakes when learning a foreign language. It's natural, but also true that we're harder on ourselves as adults because we don't feel it's okay to make mistakes. I once asked a friend if she wanted to go to the brassière (bra) with me, when I meant to ask if she wanted to go to the brasserie (restaurant) with me.
Realize that things that turns your cheeks flaming red and give your friends a good chuckle WILL come out of your mouth. And it's perfectly okay, because it is all a part of learning.
3. Learn the most common words and phrases
The 100 most common words and phrases are super useful to learn when learning any language. Studies show that 80% of our daily conversation is made up by around just 500 words. If you can learn the first 100 most common words, you're well on your way to understanding and speaking a good amount of any new language.
While I don't recommend using programs like Duolingo or Rosetta Stone alone in order to become fluent in a foreign language, these apps can be great for getting you started with learning many common words. And these apps will help supplement learning between lessons with a tutor.
4. Immerse yourself and study intensely
Learning a language requires a ton of repetition. While studying and practicing for just 1-2 hours per day is better than nothing at all, you really need to throw yourself completely in to the language if you want to learn.
Try speaking the language as frequently as possible. Practice everywhere and for at least a few hours each day. Repeat things while in the shower. Practice at the store, restaurants and anywhere you go. Have a friend only speak with you in the language you're learning. Listen to the radio and tv in the language you're learning. Basically do everything you can in the language you're learning to really immerse yourself in it.
5. Learn to say "How do you say ________ in French?"
Comment dit-on _________ en français?
Learn this phrase, which means "How do you say ______ in French?", and use it often. Learning this phrase and asking friends or your tutor will help increase your vocabulary.
6. Read a book and watch TV or movies you know really well in the language you're learning
You won't know every single word, yet. But if the book, tv show or movie is a story line you already know really well, you'll pick up on a lot of words and phrases.
I watch re-runs of Friends and Sex and the City that come on my French tv channels. These are two tv shows I practically know by heart and hearing the shows in French just helps me absorb words and hear them used in context.
I haven't delved into reading a book in French just yet, but when I first was learning Italian while living in Italy, I read Confessions of a Shopaholic in Italian. It's a light book and a story I knew relatively well. It definitely helped me with learning Italian and I'll be doing the same in French soon.
7. Listen intently
I know how easy it is to just tune out the "noise" around you when you don't speak the language. But the fact of the matter is there are stages when it comes to learning a new language. First you learn some words and even some phrases, then you learn to listen and can understand much more than you can speak. Finally you can converse and even interject yourself into conversations.
Listening is essential to learning. Unlike English where most words don't need context around them in order to decipher their meaning, how you write and how you say things in foreign languages can be entirely different. Tuning your ear to a new language is a critical part of becoming fluent.
8. Step out of your comfort zone
I don't even always like speaking to strangers in my native language, or speaking up in a group of people I do know for that matter. Wanting to be able to converse in French has forced me to step out of my comfort zone.
Talking with people is the best way to learn, and I try to practice at least a few sentences in French even when I'm speaking with someone that also speaks English. I order in French at restaurants, I talk with sales people in stores in French, and I try to speak at least a little with friends in French to practice.
9. Find ways to make language learning fun
I already said it, and I'll say it again: learning a foreign language is hard. There's no hacks. There's no shortcuts. Finding ways to make it enjoyable and fun are essential to preventing burnout.
Talk with people you enjoy talking with. Make a game out of learning new words. Reward yourself when you reach new stages of learning.
10. One-on-one tutoring is the best way to learn a language
Group classes only move at the pace of the slowest learning student. The teacher also cannot listen to, converse with and correct the pronunciation of every single student in the class.
One-on-one tutoring adapts to your own pace of learning. A good tutor will work with you on your specific goals and needs. Working with a tutor for even a few hours each week will significantly speed up and improve your ability to learn a foreign language.