The heart of Sarajevo is the Baščaršija and one of the oldest streets of the Baščaršija is Kazandžilu, or the Coppersmith Street. Baščaršija comes from the Turkish language and means primary market. Walking in the Baščaršija transported us back in time to the 16th century when the copper craft guild of Ottoman Sarajevo made metalwork, jewellery, and pottery.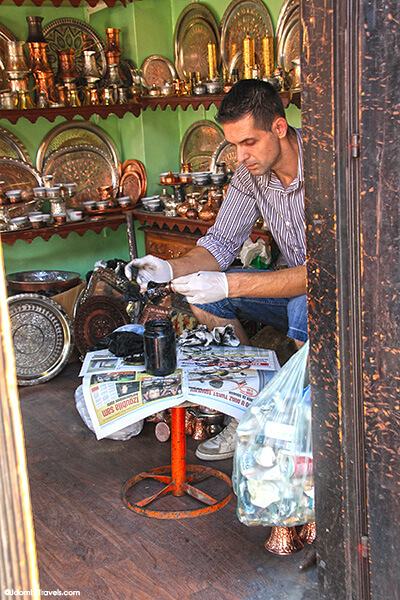 As we passed through Coppersmith Street, the sounds of tiny hammers on copper drew us into shops where we saw shop keepers making copper products decorated using special techniques passed down through the generations.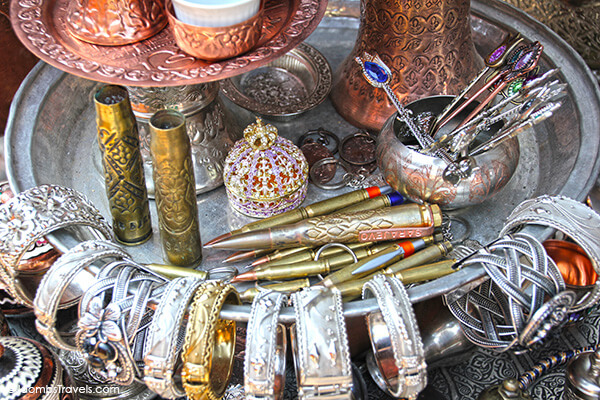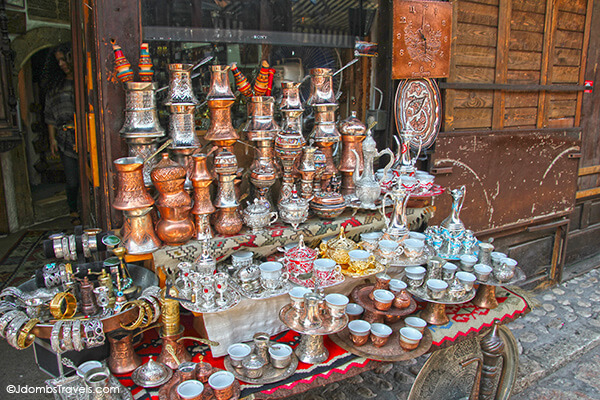 At the bazaar we found a variety of products from beautiful bracelets and jewellery to ornately decorated Turkish coffee sets and platters. Each unique piece hand hammered and decorated. The sun glinted off silver platters decorated with sky blue enamel. Red enameled coffee sets sparkled like rubies.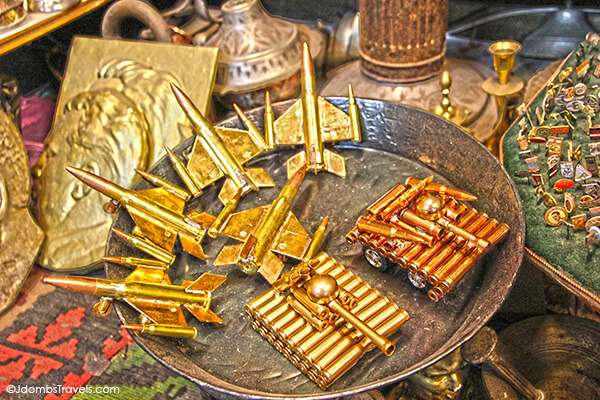 We even found the coppersmiths had found a unique use for the millions of shells that rained down upon the city during the four year siege from '92 – '96 (more on that to come soon). Shells of various sizes were made into ballpoint pens and engraved, soldered together to make fighter planes and tanks, and the largest ones were engraved and sold as vases.
The copper work is very beautiful and even if you don't go home with any souvenirs, a visit to the Coppersmith Street is well worth it.