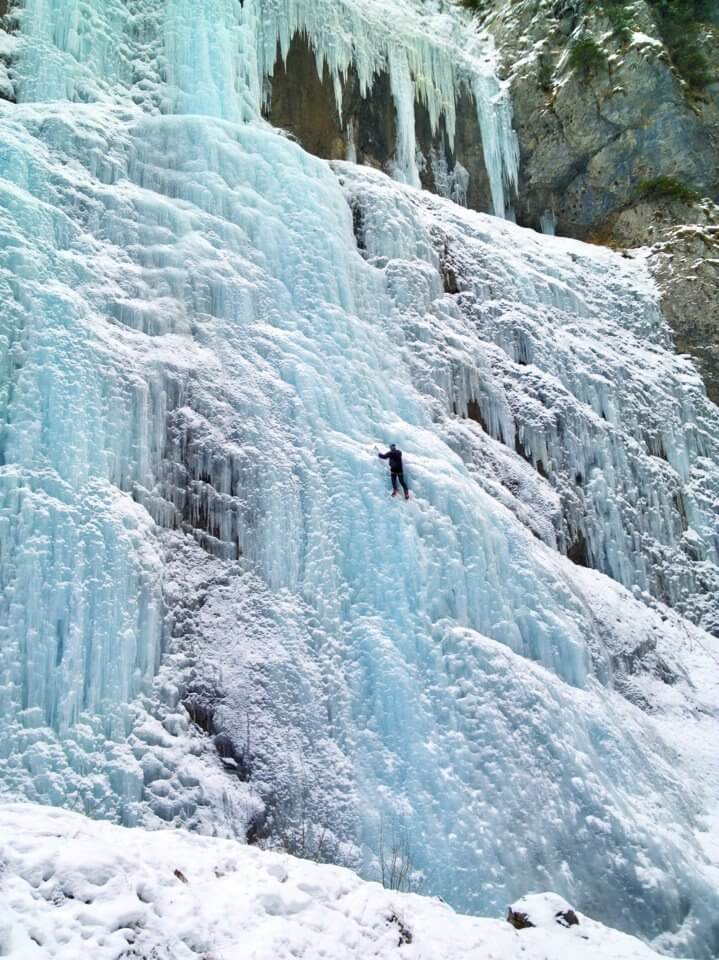 Unimaginable walls of blue ice surrounded us as we walked down the narrow, long gorge of Serrai di Sottoguda, at the base of Marmolada mountain. Only reached on foot, the gorge was created long ago by an earthquake and then water erosion from the Pettorina stream, which still flows through it. In winter, the waterfalls streaming hundreds of meters down the rock walls freeze into a striking hallway of blue, stretching for nearly 2 kilometers from Sottoguda to Malga Ciapela.
The largest of the ice waterfalls is called La Cattedrale (The Cathedral) and it is not hard to see why. This waterfall is impressive; the imposing icefall is split into three main lines and an ice climber's paradise. We saw a number of climbers with their ice axes and crampons ascending the walls of ice. I could see why they love it! Just watching them climb and then rappel down made me want to give it a try and I spotted the perfect "baby" wall of ice that would be perfect for beginners.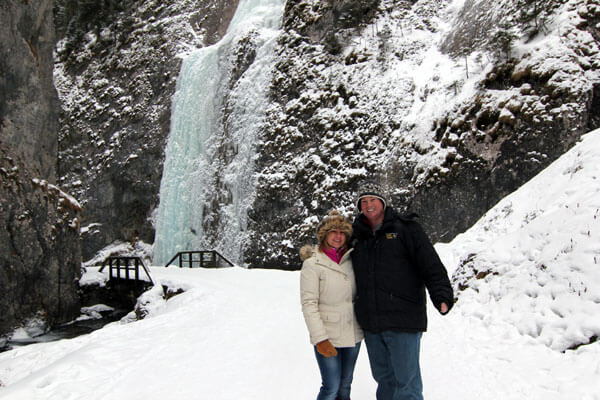 While the walls of blue hold your attention, don't miss some of the other crevices of the gorge. There are two tunnels at the beginning of the gorge that were used as powder magazines during World War I. A statue of the Virgin Mary stands high in the Cave of the Holy Virgin and is believed to watch over and protect the gorge and climbers in it.
Getting There
Serrai di Sottoguda is reached from Belluno or from Feltre by driving up Val Cordevole past Agordo, Alleghe and Caprile. From here continue upwards towards the Marmolada and Fedaia Pass. Immediately after Bosco Verde turn off right for Serrai di Sottoguda.