Visits to Sea World in Ohio, which incidentally no longer exists, and other aquariums had me hooked on whales and dolphins as a child. I watched the movie Free Willy endlessly, secretly wishing to someday form my own special bond with a killer whale. In college, I had even considered majoring in marine biology but life took me in a different direction. Instead, I dragged Tim to Sea World in San Diego and on whale watching tours every chance I got. So despite it being winter, I couldn't pass up a visit to Iceland's whale-watching capital, Húsavík.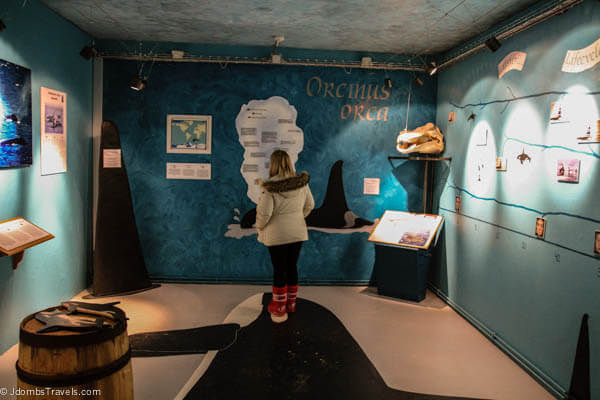 Whale watching season runs from April to October in Húsavík, but there are still plenty of reasons to visit the charming village in winter. Colorful houses tumble down the hillside toward the water and create a contrast against the snowy peaks of Viknafjöll across the bay. A few fishing boats dot the choppy waters of Skjáflandi Bay. Dare I say Húsavík is one of the prettiest fishing villages we saw in the north east?
The whale watching ticket offices all stand closed up for winter, but the Húsavík Whale Museum, housed in an old slaughterhouse at the harbor, is worth a visit. Like every other attraction we visited in the north, we had the museum  completely to ourselves. Opened in 1997, the museum teaches all you ever need to know about these magnificent creatures. The building displays whale skeletons of several species and fascinating facts about the whales.
We even learned that Keiko, the Killer whale from the movie Free Willy, was born in Iceland sometime between 1977 and 1978. Keiko actually returned to Iceland in 1998 and after nearly 20 years in captivity, caretakers tried to re-acclimate him to the wild. Sadly, Keiko craved human interaction and relied on people to feed him; he passed away in 2003 after swimming to Norway.
The Húsavík Whale Museum has a lot of interesting facts to be discovered and I won't reveal all that you'll find there. So I'll leave you with this humorous tale. The narwhal is a whale with a long spiraling tusk found only in the Arctic. Icelanders, clever as they are, made a small fortune selling narwhal tusks to European high society, making them believe that the tusks were unicorn horns. People had believed that the unicorn horn was imbued with supernatural powers to protect against poisons and diseases. The truth about the "unicorn horns" wasn't discovered until 1648.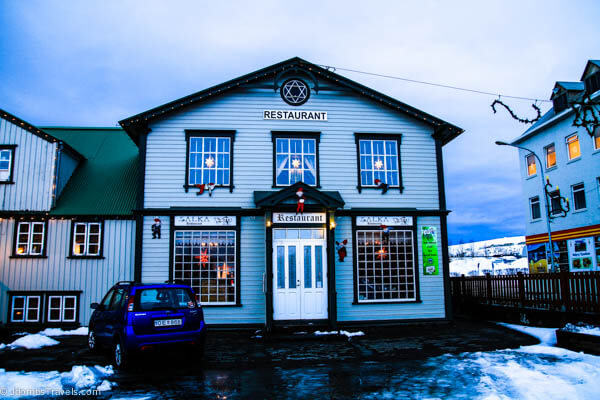 After visiting the Húsavík Whale Museum, stop in Veitingastaðurinn Salka (located right across the parking lot from the museum) for lunch. Local fisherman were gathered around a table drinking pints and laughing heartily as we lunched on lobster sandwiches and Arctic char. The food was delicious and the atmosphere cozy.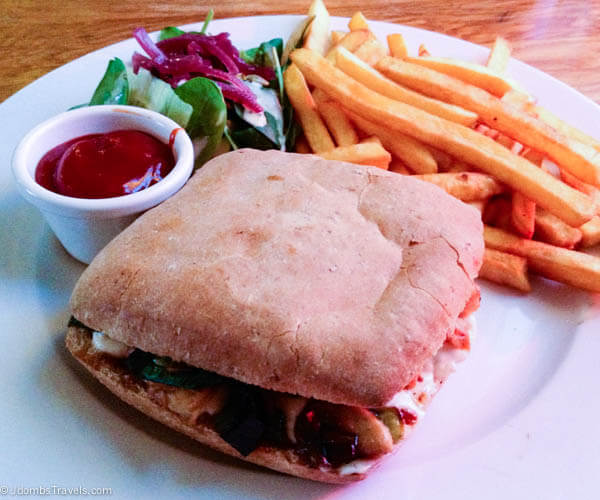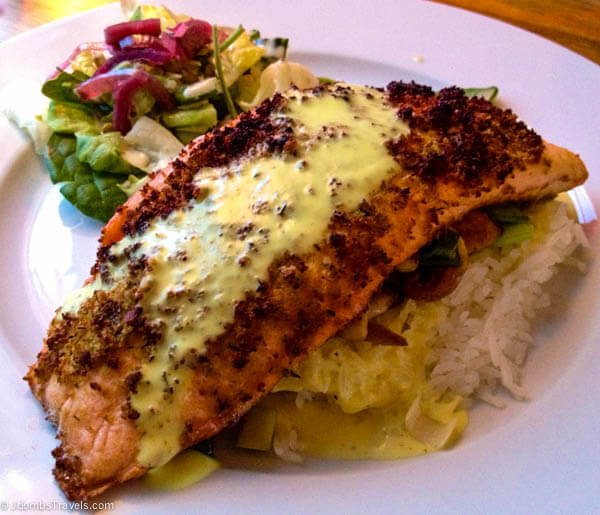 Know Before You Go
The Húsavík Whale Museum is open in winter months from 10:00 – 16:00 weekdays only. Entry is 1250 ISK (approximately $10) per adult.
In winter months, the Húsavík Whale Museum also has an 18-hole putting course, which just happens to be the northernmost putting course in the world.
Veitingastaðurinn Salka is open for lunch from 11:30 – 14:00 weekdays only.