Winston Churchill called Uganda the "Pearl of Africa" after his visit in 1907, writing about it in the book My African Journey. During his time serving as Undersecretary of State for the Colonies, he toured Britain's East African colonies. Churchill was so enamored with Uganda that he essentially put the African country on the map for tourism.
Churchill discovered the sprawling savannas and marveled at the snow-capped mountains, but he never saw one of Uganda's primary attractions: the mountain gorillas of Bwindi Impenetrable National Park and Mgahinga National Park. While gorilla safaris definitely are a highlight of any trip to Uganda, the Pearl of Africa delivers much, much more. Discover for yourself all Uganda has to offer with unmissable experiences.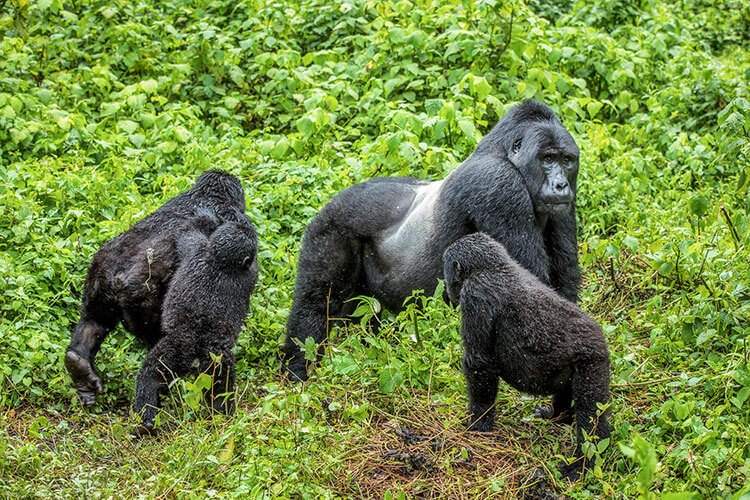 Gorilla Safaris
There's just around 1000 mountain gorillas left in the world today. Uganda is one of three countries in the world where you can see these majestic creatures in their natural habitat. In fact Uganda is one of three places in the world where you can mountain gorillas period, as not a single mountain gorilla is known to exist in captivity.
Bwindi Impenetrable National Park is home to nearly half of the world's population of mountain gorillas. Here there are 17 gorilla families that are tracked for tourism purposes.
Bwindi Impenetrable National Park is actually home to a total of 11 primate species, but the mountain gorilla wasn't even discovered until as recently as 1902. Elusive, these gentle giants live deep in dense jungle.
Planning is essential when planning a mountain gorilla safari. There's a high demand and only a certain number of permits are issued in order to strictly limit human contact and protect the mountain gorillas. Securing a permit at least six months in advance of your trip is recommended. Reputable tour operators such as Africa Adventure Safaris can assist with securing the permit.
Gorilla trekking permits in Uganda cost $600 per person for foreign non-residents, making Uganda a much more affordable gorilla safari destination than neighboring Rwanda. Gorilla trekking permits in Rwanda cost $1500 in comparison.
The permit allows you to visit a gorilla family with a guide for a strictly regulated visit. Each permit holder is assigned a gorilla family for their visit, with a small group of up to 8 people visiting with the gorilla family. Depending on where in the jungle the gorilla family is located, it can take anywhere from 2 – 6 hours of trekking through dense vegetation to reach the family.
Once reaching the gorilla family, you have one hour to spend observing them. This is strictly regulated regardless of which tour operator you choose. It's never enough time, but it's one hour that you'll surely remember forever.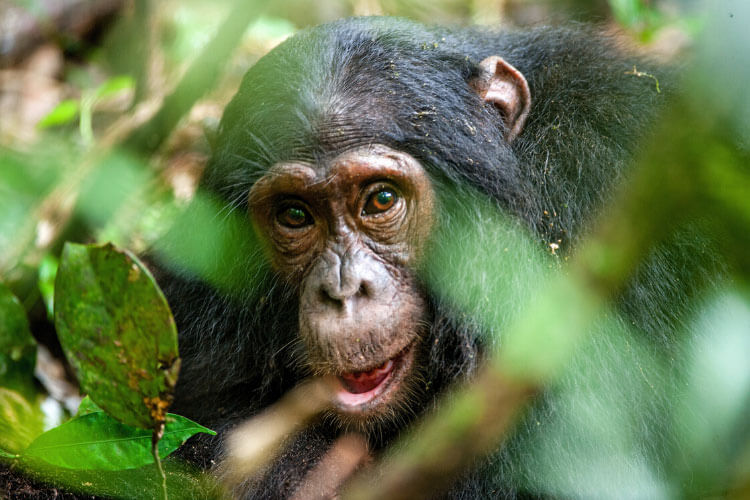 Chimpanzee Trekking
While the mountain gorillas are a big draw, Uganda is actually home to a whopping 24 different species of primate. One of those species is chimpanzee, and you won't want to miss the chance to go chimpanzee trekking on a trip to Uganda.
Chimps, like gorillas, live in families. They typically live in families of 15 – 20 individuals and are highly sociable. They're typically quite a bit more active than gorillas, and you'll find them swinging through the trees, "talking" among the family and playing.
Chimpanzee trekking is also a lot less strenuous than gorilla trekking, so it's an activity really suitable for all fitness levels. You still need a permit though, just as with gorilla trekking.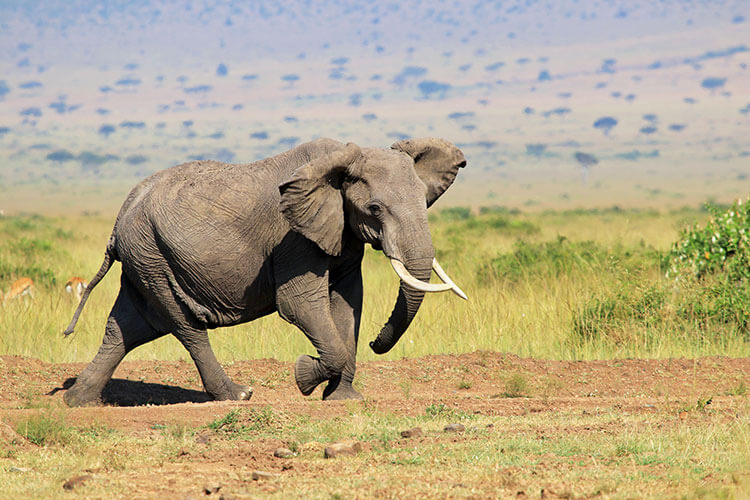 Safaris Without the Crowds
Most gorilla safari visitors are quick to rush off to the Masai Mara in Kenya or the Serengeti in Tanzania to continue their African safari experience. But Uganda has all the other animals too…without the crowds.
Head to Queen Elizabeth National Park for Uganda safaris to check off all of Africa's Big Five. There you can spot lions, Cape buffalo, elephants, black rhino and maybe find the elusive leopard.
You just won't find white rhino in Queen Elizabeth National Park, but you can also visit Ziwa Sanctuary. Home to 30 southern white rhinos, you accompany highly trained rangers to track the wild rhinos on foot in Ziwa Sanctuary.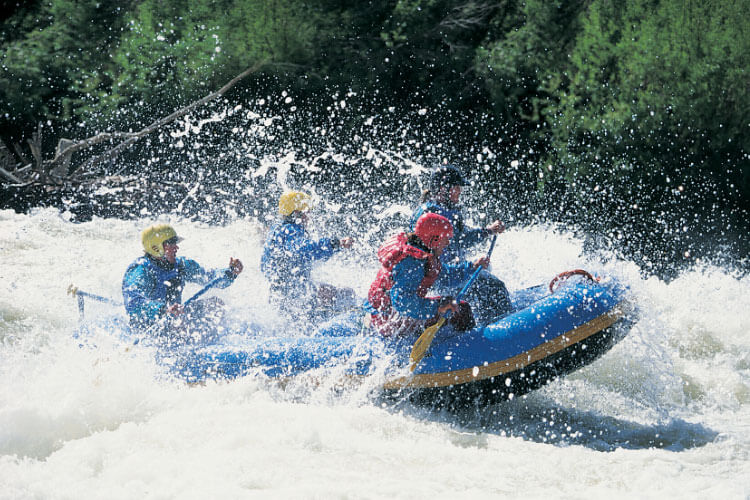 White Water Rafting
Getting up close to a lion can definitely get your heart racing, but adrenaline junkies will love pairing wildlife encounters with adventure activities. Uganda's Jinja is the Adventure Capital of East Africa, and another unmissable experience is white water rafting on grade 5 rapids.
You might not know that the Nile River flows north, and Jinja is located near the source of the Nile. We'd bet you also didn't know that the source of the Nile is considered to be one of the best white water rafting destinations in the world.
You don't need to be an experienced rafter to enjoy white water rafting in Uganda, either. In fact, most visitors partaking in white water rafting in Uganda are first time rafters.
Trekking
Uganda has scenery to die for, including 20 different mountains. You really can't leave without doing some hiking to see the stunning lakes, waterfalls and mountains.
Found on the border of Uganda and the Democratic Republic of Congo, the Rwenzori Mountains are home to the third highest peak in Africa. The range is also only one of three in Africa that have permanent snow-capped peaks.
Trails in the Rwenzori Mountains are diverse, with treks from 1 – 8 days. No matter whether you choose a day hike or a multi-day trek, there's endemic wildlife found no where else, waterfalls, glaciers and mountain lakes to encounter. With all of that, it's no wonder the Rwenzori Mountains were ranked as Africa's best hiking adventure.
Beach Relaxation
While Uganda may be a landlocked country, it does have a significant stretch of coastline along Lake Victoria. You can even find islands and gorgeous white sand beaches that will make you feel like you're on the ocean.
Totally off the beaten path are the Ssese Islands, which have stunning white sand beaches. There's not much to do there besides relax with a book until the nightly bonfires guest houses have, making the islands a perfect spot to wind down after a packed itinerary of gorilla trekking, game drives and adventure activities.