Being an expat can be hard at times, and it's when those times are rough that you just want some of the comforts from home. And it's most often during the holidays, like Thanksgiving when it's just another day of the week everywhere else in the world or Christmas when you're missing your favorite cookies and Christmas morning pancakes, that homesickness really sets in. We compiled this list of best gifts for American expats between my own food stuffs and items that I ask my mom to haul over to Europe and the things my expat friends told me that they just can't live without.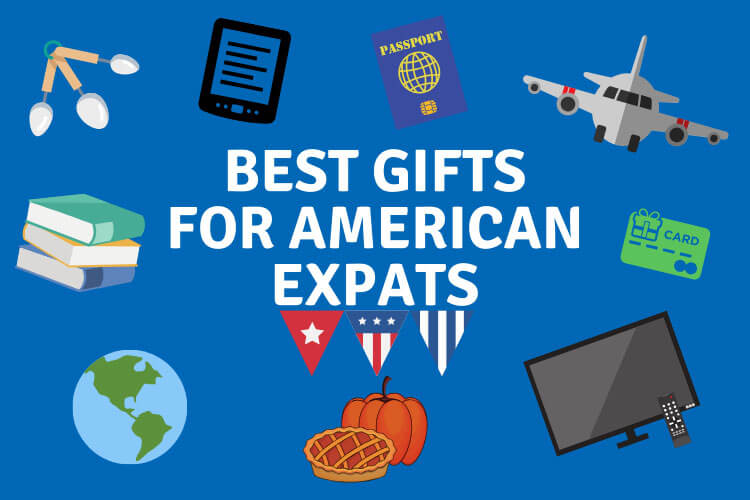 The Best Gifts for American Expats That Give a Little Taste of Home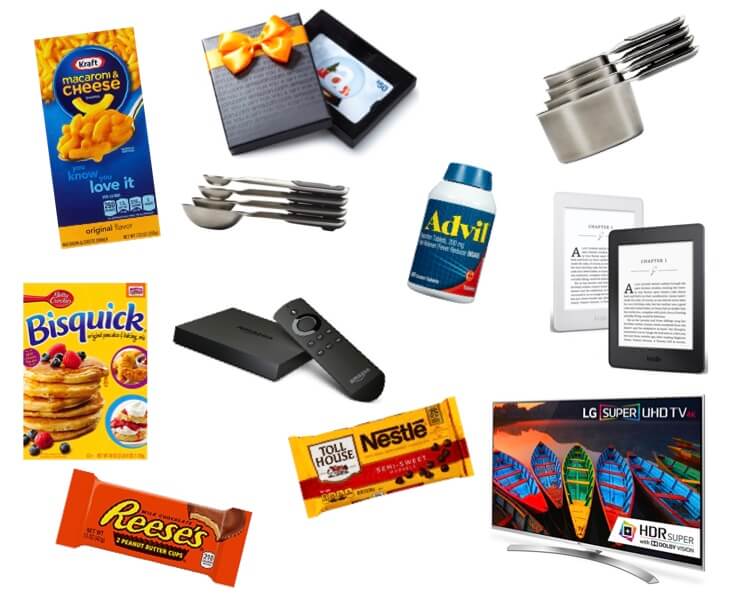 1. Kraft Macaroni & Cheese
No, seriously. Macaroni & Cheese does something to Americans living abroad. I can't even tell you the last time I actually had a box of mac & cheese, but it didn't take long before I wanted it. I craved it.
I just had Tim bring me several boxes when we met up in the Philippines so I could have them on hand in France. I could definitely buy pasta and make homemade, but sometimes you just want the box that somehow magically turns orange cheese powder into a pot of delicious goodness.
I'm telling you. An American expat will crave Kraft Mac & Cheese the moment it doesn't exist on a store shelf anywhere.
Alternatively, there's this gourmet cheddar cheese powder that I'm now a fan of. It's like Kraft Mac & Cheese, but I just buy my favorite pasta shape and whip up some mac and cheese whenever I have the craving.
2. Reese's Peanut Butter Cups (or your expat's favorite candy)
Technically, I have Reese's Peanut Butter Cups on my grocery store shelf. At more than €3 for a package of two, I haven't been craving them enough to spend what I do on an entire week's fruit from the farmer's market just to satisfy my sweet tooth. But I'm over the moon anytime someone sends me some or brings me some.
If it's not Reese's that satisfy your expat's chocolate cravings, a box of their favorite candy bars will do the trick.
3. Your favorite over-the-counter pain reliever
Forget the days of walking in to Target and picking up your favorite over-the-counter pain reliever like Advil, Motrin or Tylenol.
No, obtaining a pain reliever means a trip to the pharmacy and explaining what ails you so the pharmacist can recommend something. I did that once when I had cramps, was given an effervescent pain reliever and was in such a desperate state for any relief that I promptly chewed up the tablet sans water as soon as I got outside.
Not only did my new pain medicine not even help relieve anything, I nearly gagged from the taste.
Now I stock up on Advil and request visitors bring a bottle in exchange for my hospitality.
4. Measuring cups and spoons
I may have thrown some of my American ways out the window and conformed to my European home. But one thing I won't give up is measuring in cups, teaspoons and tablespoons. My entire recipe collection and magazines like Food & Wine that I get digitally on my iPad measure the American way.
The rest of the world may use the metric system, but I'm not ready for dinner preparation to turn in to a math class where my head is about to explode with conversions from teaspoons to grams.
Measuring cups and measuring spoons aren't something the expat in your life probably thought to pack, but they sure will appreciate a set of them.
5. Chocolate chips (and other baking supplies)
I totally didn't realize chocolate chips are an American thing until I was craving chocolate chip cookies. My French home may excel in pastries, but finding a decent chocolate chip cookie is nearly impossible.
Off I went to the baking aisle only to discover that chocolate chips don't actually exist. Sure, I could chop up some chocolate but it's just not the same as some good 'ol Nestle Tollhouse chocolate chips. And I love using the white Nestle Tollhouse morsels for making candy cane fudge during the holidays. (BTW, candy canes are also really hard to come by and incredibly expensive when you do find them.)
Other baking goods we expats love are vanilla extract, rice krispies, Libby's canned pumpkin and cupcake baking cups.
6. Bisquick
My favorite Christmas morning breakfast is blueberry pancakes and there's no denying that Bisquick makes pancake preparation easy. I've also tried other recipes and I just like the taste of Bisquick, plus how light and fluffy the pancakes puff up. It's an American pantry staple I can't live without and another food item from home I'm always oh-so-happy you brought with you when visiting or sent.
7. Amazon Fire or Netflix
If you've ever watched tv in a hotel room just about anywhere outside of the US, then you know how bad and cheesy tv shows in other countries can be. Not to mention, there are very few English channels other than the news.
Even though we've lived out of the US for over 10 years now, we like keeping up with our favorites that are still running and the new shows all of America seems to be talking about. With our Amazon Fire TV Stick, we can stream the latest tv shows and watch movies just like if we were in the US.
Another option, which is more convenient to watch anywhere like when you're traveling, is a Netflix membership. It also allows you to stream tv shows and movies though you need a smart TV (a tv with integrated internet) or a device like the Amazon Fire TV Stick. Otherwise, you can watch on your tablet or computer right from Netflix.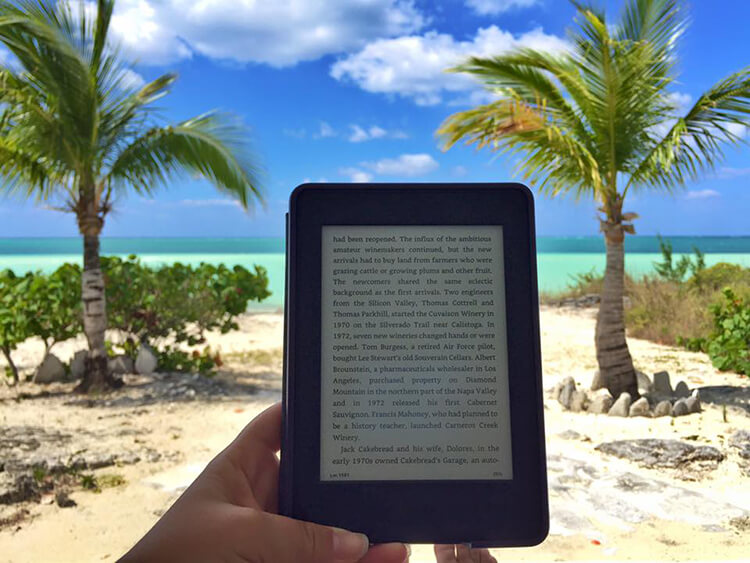 8. Amazon Kindle
Books in English can be challenging to find, depending on where the expat in your life lives. That combined with the fact that my lightweight Kindle Oasis easily lets me bring my entire collection along with me when I travel, has made me an eReader convert.
I even discovered that you can borrow Kindle books from than 11,000 public libraries in the US with your Kindle, a library card and a wifi connection!
9. Amazon Gift Cards
Amazon gift cards are a great way to allow your expat to shop for anything they might need anytime and can also be used for Kindle books. Just remember that Amazon.com gift cards are only good on Amazon.com (fine for Kindle books). You might want to purchase an Amazon gift card in the country where your expat lives, for example I use Amazon.fr which is the French in-country version of Amazon.
Currently there is Amazon in Australia, Brazil, Canada, China, France, Germany, India, Italy, Japan, Mexico, Netherlands Singapore, Spain, Turkey, United Arab Emirates and United Kingdom.
10. Ranch dressing (or their favorite condiment)
Ranch dressing is another of those things that expats crave when they're living away from home. It's an ingredient in my favorite turkey chili recipe and I love dipping raw veggies or fries in it. And like mac & cheese, I want it more than ever now that it can't be found anywhere. I love this big jar of the Hidden Valley ranch dressing mix, which I'd never seen until another American friend was gifted one. It makes it easy to mix up some ranch dip anytime I want and I don't have to stock up on a hundred of the little envelopes of mix.
Some other condiments expats also can't live without are hot sauce or buffalo sauce, mayonnaise since it just doesn't taste the same and my friend Amanda who lives in Morocco can't live without hot wing sauce.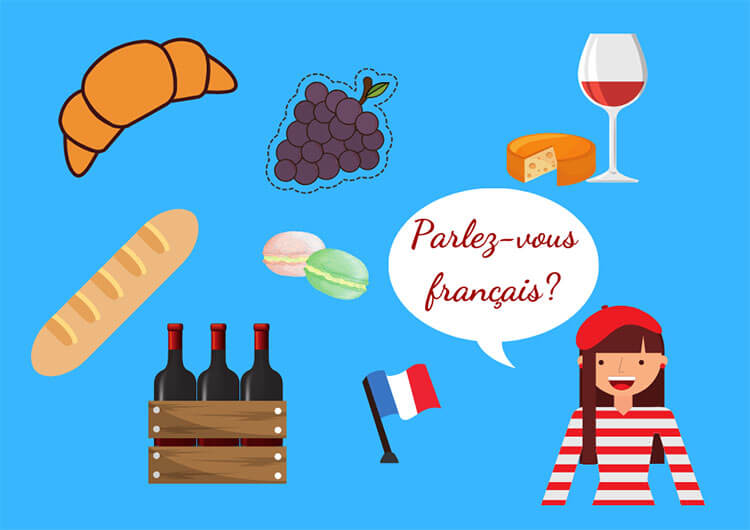 11. Language Tutoring
Learning the language wherever your expat is living is probably essential to life being a little easier. Giving the gift of language learning is like helping your expat to open new doors in their new world.
Everyone learns a little differently. For some, a language learning program like Rosetta Stone that is available in a number of languages will do just fine. For others, more in-depth language learning might be needed. Personal tutors aren't always as expensive as you might think, and you can gift a certain number of language learning tutoring hours that your expat can schedule with the tutor on their own schedule.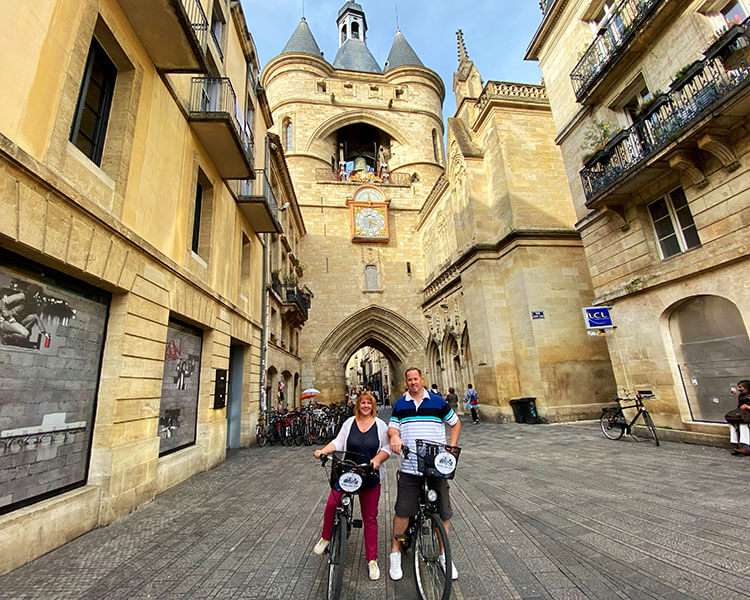 12. Local Experiences
If your expat is a new expat (or even if they're not), they're probably itching to discover their new home abroad. The best way to get to know a new place is by playing tourist at home. I couldn't wait to eat up everything about Bordeaux, and more than three years on I still love trying out new experiences.
Gift your expat an experience you know they'll love. There's nothing better than an experience to cheer up an expat on a day they're feeling particularly lost or lonely. It re-energizes the excitement over their new home, and they might even make a new friend through the experience.
Whether your expat's time abroad is a short stint like a study abroad program or a long time dream to move abroad, they'll most like want to get out an explore. When I first came to Europe, I was meant to stay for only three years while my husband had a work assignment in Italy. You better believe that we traveled to every country in Europe with every available bit of time off either of us had from work.
You can gift the expat in your life with the gift of travel. Of course, we all have our own unique travel style so that can make planning and gifting an actual trip for someone else incredibly challenging. That's exactly why Tinggly Travel Experiences are the perfect gift. With gift box ranging from $89 up to $459 and hundreds of experiences that can be used for all over the world, there's literally something for everyone on your holiday shopping list.
You can gift experiences for either solo travelers or couples, and the experiences include everything from dinners to hot air ballooning or even a Ferrari driving experience.
Shop This Post

This article contains affiliate links. When you purchase anything on Amazon through our affiliate site, we earn a small commission at no additional cost to you.