Bordeaux is famous for its red wine blends known round the world. But did you know that some of the most expensive wines in Bordeaux actually aren't red at all? In fact, it's a bottle from Bordeaux's Sauternes appellation that holds the Guinness World Record for the most expensive bottle of white wine ever sold: an 1811 bottle of Château d'Yquem that fetched $117,000 at an auction in London in 2011.
If you're not familiar with Sauternes, it's Bordeaux's sweet wine appellation located in the very south of the Bordeaux wine region. The location Sauternes enjoys on the confluence of the Garonne and Ciron rivers gives it a unique micro-climate that produces a type of fungus known as botrytis, or noble rot. Normally not a good thing, this particular fungus transforms the Semilion grapes into highly concentrated sweet golden drops of magic on the vine when the two rivers bring foggy, misty mornings to the area come late summer.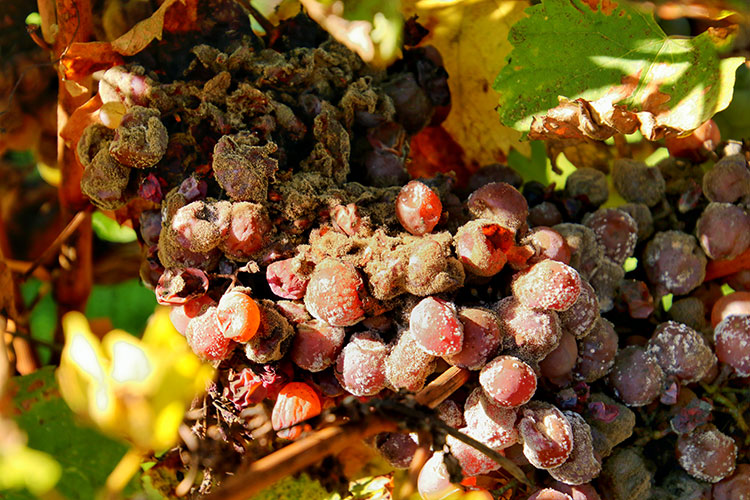 Because of the botrytis, the grapes become extremely concentrated and practically shrivel up in to raisins on the vine. Every single shriveled little botrytis grape is pick individually, and they yield a fraction of what other grape varieties like Merlot and Cabernet Sauvignon yield, making Sauternes the most expensive wine to produce in all of Bordeaux.
Sauternes was classified along with the Médoc châteaux in the famous 1855 Classification. Only a single Sauternes châteaux was awarded Premier Cru Superieur: Château d'Yquem. And not a single Sauternes producer will dispute that Château d'Yquem reigns supreme to this day. However, not all of us are willing to shell out more than $300 per bottle for the most recent vintage.
Don't let the high price tag on a bottle of Château d'Yquem deter you, though. There are plenty of Premier Cru châteaux producing Sauternes vintages at affordable prices. The castles set on some of the highest points in the Bordeaux wine region are also arguably among the most beautiful. You really can't go wrong with adding a visit to Sauternes in to your Bordeaux itinerary, especially if you happen to be visiting on May 8, which is International Sweet Wine Day!
In alphabetical order (because we love them all), these are the best Sauternes châteaux to visit: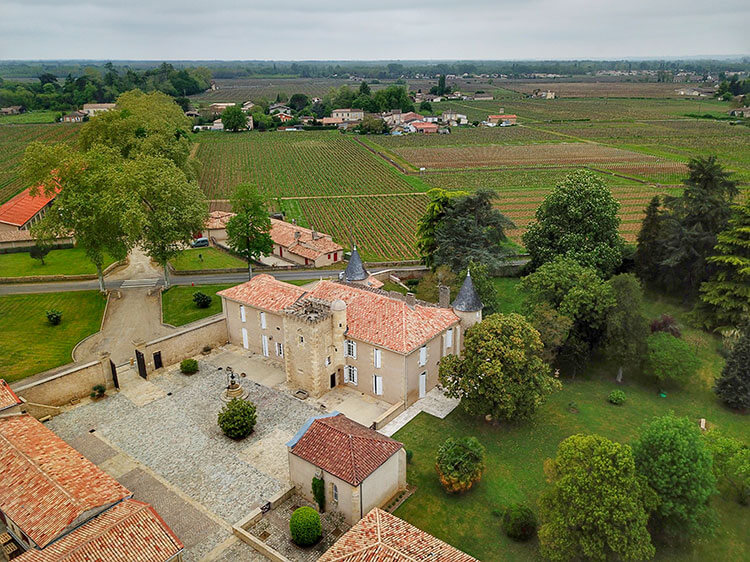 Château Coutet Barsac
Dating back to the 13th century, Château Coutet Barsac was first built as an English fortress. The original 13th century tower still holds center court to this day, and the castle is occupied by the Baly family.
Château Coutet Barsac is an excellent place to delve in to the world of Sauternes wines. They offer a workshop in which visitors are presented with a tasting of the Semilion, Sauvignon, Muscadelle and botrytis grape varieties individually through jellies. It's tasting the grapes that really helps you appreciate the individual qualities each lend to a Sauternes blend. And you almost won't believe a Semilion grape with and without botrytis are the same grape at all.
The Discover Sauternes and Barsac Varietals workshop includes a visit of the property, the jellies tasting and finishes with a tasting of three Château Coutet Barsac vintages.
Château Coutet Barsac is open by reservation only from Monday – Friday from 9am – 12pm and 1pm – 5pm.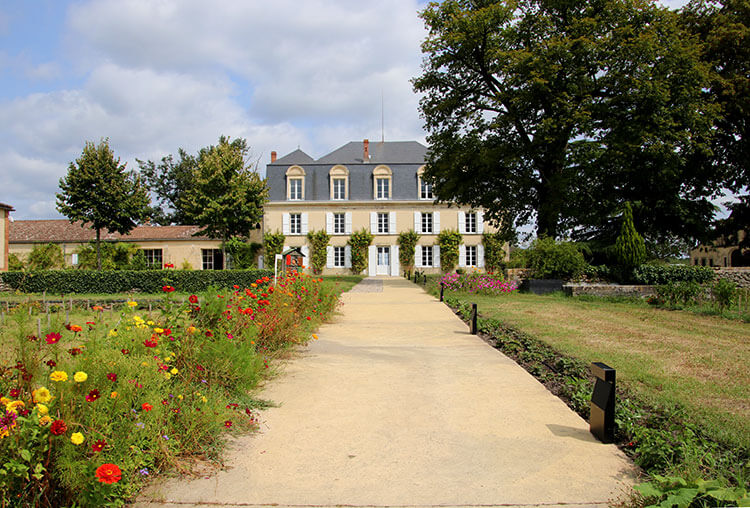 Château Guiraud
Château Guiraud not only produces fabulous Sauternes wines, but proudly was also the very first 1855 classified first growth château to be certified organic. A visit to this stunning Sauternes vineyard offers both a look at the wine making process and the environment that makes up their unique ecosystem.
Though Sauternes is a sweet wine, it's actually not a good wine to pair with sweet desserts. Better suited to savory pairings, Sauternes and cheese is a match made in heaven. In Château Guiraud's Sauternes and Cheese Tasting, the visit ends with a private tasting set in one of the rooms of the château. Three cheeses are paired with three different vintages.
Château Guiraud also has an onsite restaurant set in the former chapel. La Chapelle, named for the chapel, offers a seasonally changing menu of regional dishes and specialties. It's a gorgeous setting with a delicious menu perfect for lunch when planning a full day visiting Sauternes.
Château Guiraud is open daily with the exception of December 25 and January 1.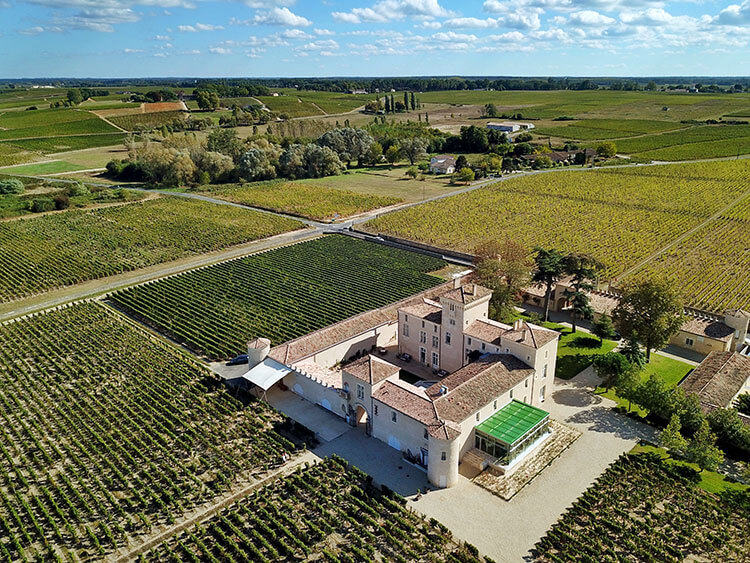 Château Lafaurie-Peyraguey
Château Lafaurie-Peyraguey is owned by the wine connoisseur Silvio Denz. He also owns Lalique, and the fine French crystal brand is elegantly weaved in to every detail at the château, including on the very bottles of wine themselves.
While the château has been making wine for more than 400 years, it was as recent as the summer of 2018 when it opened as a boutique luxury hotel with a Michelin star restaurant. Château Lafaurie-Peyraguey's neighbors include the famed Château d'Yquem and some of our Sauternes favorites like Château Sigalas Rabaud and Château de Rayne Vigneau. You couldn't ask for a more stunning location.
We highly recommend a stay and dinner at Restaurant Lalique, but you can also get a taste of the Michelin star food of Chef Jérôme Schilling with the Appetizer Visit. Following the tour of the property, the tasting of three vintages are paired with three appetizers prepared by the chef.
Château Lafaurie-Peyraguey visits are by appointment only from Monday – Sunday from 10am – 6pm. Restaurant Lalique is open for the lunch sitting from 12:30pm – 1:30pm and the dinner sitting from 7:30pm – 9:30pm.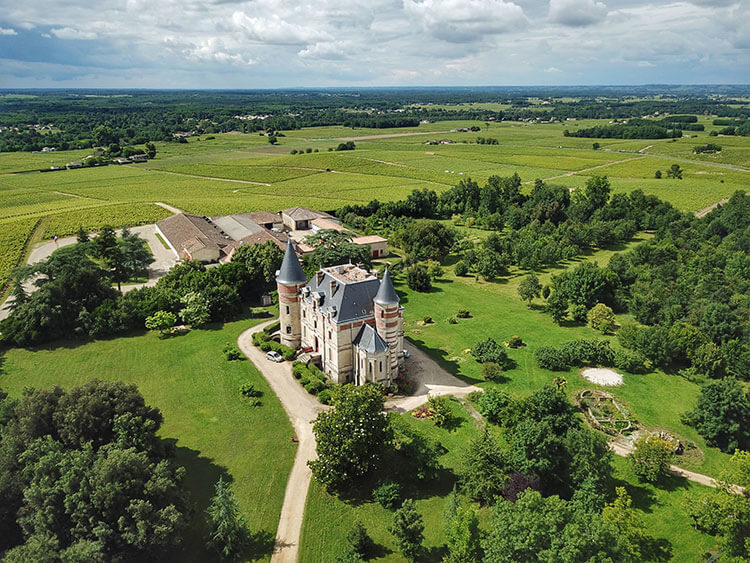 Château de Rayne Vigneau
Château de Rayne Vigneau has its castle that looks like something out of a fairy tale, and is situated high up on a hill with Sauternes vineyards cascading down from it in every direction. Though it couldn't look like a more traditional French castle, this Bordeaux winery is one of the hippest château not only in Sauternes, but in all of Bordeaux.
You can take a horseback ride through their vineyards. Bring a group of friends and put on your detective hats on to solve the mystery of the semi-precious gemstones that have gone missing in their escape game. And the really adventurous can take part in a tree climbing and tree top tasting in a 200 year old tree that affords a bird's eye view of the castle. The wines are top notch to boot.
No matter which visit you choose, you'll tour the estate and learn about the wine making process before finishing off with a tasting of several wines of the château.
All wine tourism activities at Château de Rayne Vigneau are available by reservation only. The château is open daily from April to November from 10:30am – 12:30pm and 2pm – 6pm. The château is open Monday – Friday from December to March from 10:30am – 12:30pm and 2pm – 6pm.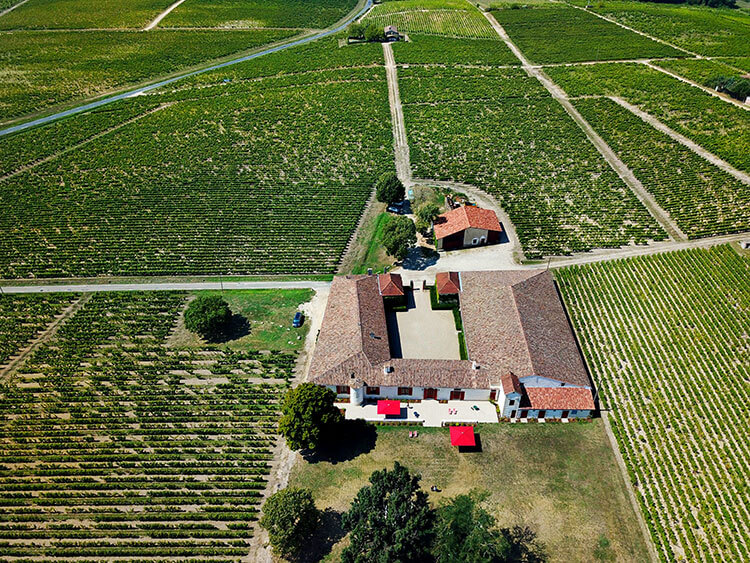 Château Sigalas Rabaud
Château Sigalas Rabaud has been a family-run estate for over 150 years. Owner Laure de Lambert Compeyrot is the sixth generation and you're very likely to encounter her during your visit.
It the Gourmet Picnic Pairing that we especially love at Château Sigalas Rabaud. Sauternes is such a versatile wine, and only those that love it so much as to put the work in that goes in to producing it can truly show you just how versatile it is. Laure loves to cook and her recipes feature in the gourmet picnic. A variety of seasonal dishes from the more traditional pairings like foie gras to surprising matches are presented along with wines of the château.
It all takes place on the back terrace with views of neighbors Château Lafaurie-Peyraguey and Château de Rayne Vigneau after touring the estate.
Château Sigalas Rabaud visits are by appointment only and is open daily in high season from April to October. The château is open Monday – Friday from November – March.

This article contains affiliate links. When you book on Rue des Vignerons through our affiliate site, we earn a small commission at no additional cost to you.