Hello, May! I'm not sure what happened to April. It was like I blinked, it was over and it was time for another Bordeaux in 365 Bottles.
If you read my March update, you know I was feeling pretty down and out. Quite of few of you got in touch with me about it. As much as I love Bordeaux, it just isn't always easy and photos don't tell the whole story. The good news is, that I got over my little bout of expat depression and am feeling much better.
All the vitamin D from the gorgeous weather Bordeaux had been having and a little vitamin sea from the Seychelles certainly helped kick any lingering dark clouds.
Highs
Tim and I had a little rendezvous in the Seychelles
Long distance relationships suck. Sometime you're just having a hard day and there's nothing that will make it better except a hug from that special someone. Or you want to celebrate something amazing that happened. Except your special someone lives 6000 miles away.
That's been our reality for nearly a year now.
These little rendezvous in the Philippines, back at home here in Bordeaux with a little trip to Andorra and this latest trip to the Seychelles are what get us through the long months between. That we rendezvous in some of the world's most beautiful places is an added bonus, even if we are there to work.
We went to the Seychelles and worked with Seychelles Tourism Board

I feel like this trip was years in the making. I met with the Seychelles Tourism Board years ago at either WTM or ITB. But only around 2% of the Seychelles international visitors are American, so the US market hasn't been one they've been working on.
Because of terrorism in Europe, more Americans are starting to head to Africa on safari instead of Europe these days. Seychelles sees it as an opportunity to say, "Hey! While you're already nearly here, why not also visit the Seychelles?" And so, a trip we've been pitching for years finally became reality.
We'll be writing all about the Seychelles soon, but in the meantime check out our Instagram and Facebook for photos that will make you want to pack your bags and book a ticket ASAP.
We're partnering with Saint-Émilion Tourism

I'm really excited that among the projects I'm already working on in Bordeaux, that we're partnering with Saint-Émilion Tourisme long term.
I love Saint-Émilion, so I'm thrilled I'll be spending time there at least once a month as I discover more about the beautiful Medieval town, sleuth out the best châteaux to visit, experience all the festivals and more.
Most visitors only visit on a day trip, and my partnership is going to show you why you should be staying at least a few nights.
Challenges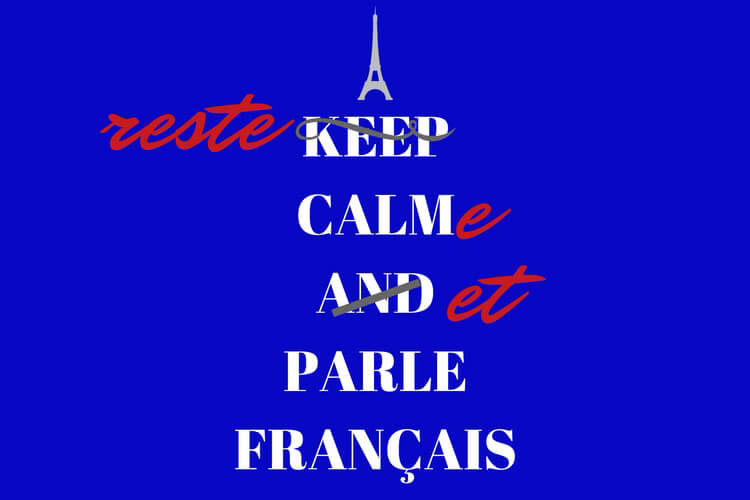 My French is still awful
It's really time for me to buckle down and work on my French. I work on it, then go off on a trip and even not practicing using DuoLingo and Rosetta Stone for just a week sets me back. I have just got to make practicing French part of my daily routine no matter where I am.
I had a major plantar fascitis flare up
I've been dealing with plantar fascitis for years now. I got it after about two years of running daily and after dealing with an incompetent doctor who would refer me to a podiatrist, but not authorize any actual treatments the podiatrist wanted to try, I finally just resigned myself that its something I'd have to live with.
So here I am so many pounds heavier than I'm willing to put in to actual writing on the internet, because pretty much any kind of exercise that involves using my legs and feet makes it hurt often to the point of tears.
Once the gorgeous spring weather came, both Emma and I were itching to get outdoors more. I guess all our increased walking just did my feet in. After I sit down for a bit, my feet are so painful when I stand back up that it takes me a good 10 minutes to really even be able to stand the pain of just standing up.
I've got an appointment to renew my French visa soon, and then next on my agenda is to get my Carte Vitale (French health card). I've got a recommendation for a primary care doctor and I'm going to see doing something about this plantar fascitis again.
I just can't go on with my feet in such pain like this! Ain't nobody got time for that…or however that saying goes.
Most Popular Post
If I did a terrible job of actually publishing new posts in March, I did an even worse job in April! I can't believe I only published four posts, including an incredibly late edition of Bordeaux in 365 Bottles.
The most popular new post was about Barbados, where we haven't been but would love to go. The Caribbean is one of our favorite regions of the world and we dying to spend a bit more time exploring there, especially now that we've got our open water dive certification. Just researching Barbados for this paid assignment has us itching to book a trip.
5 Adventures for Your Barbados Bucket List
Most Popular Instagram Photo
Apparently y'all love Saint-Émilion as much as I do, because this photo I took while taking a little break from tasting En Primeur blew anything else we posted all month out of the water.
We really appreciate every follower, like and comment. And if you're not following us on Instagram already, we'd love for you to!
What I'm Drinking This Month
April means time for En Primeur in Bordeaux. It literally means "firsts" and the several days long event is when wine merchants, wine reviewers and journalists descend upon Bordeaux to see how the last vintage is. It's not an event open to the public and very small quantities of the wine from the most recent harvest are bottled so the wine world can get a taste.
Over three days, I swirled, sniffed, swished and spat the 2016 vintage from more than 60 châteaux on both the Left and Right Banks of Bordeaux.
The verdict? Bordeaux had an absolutely spectacular year in 2016. The vintage from both the Left and Right Banks is incredible, especially considering these grapes were harvested just four months ago and haven't been in barrels all that long. But it's the Left Bank (Margaux, Paulliac, St. Julien, St. Estephe, Haut Medoc and Pessac Leognan) that is truly exceptional. So many that I tried were already delicious and could be drank now, really. Explosions of fruit, full of flavor and extremely well balanced.
I'll be writing about what it's like to attend En Primeur, which is much less glamorous than you might think! I had teeth and fingers stained purple, along with splatters all over my feet from standing around spittoons.
I also attended the Portes Ouvertes en Médoc (Médoc Open Doors), where many châteaux welcome visitors one weekend each year for free visits and tastings.
Since I don't have a car (yet) here in France, I used public transportation to get to several Médoc châteaux like Château d'Agassac and Château Saint Ahon during the Portes Ouvertes.
While it sounds like I had a lot of wine and some of you might be thinking it's time to check me in to an AA meeting, I actually spit every single one.
I did indulge and actually drink some wine while in the Seychelles. Tim actually brought a bottle of Bordeaux, which we shared on our last evening. And we enjoyed some wines from South Africa – a wine region we'd really love to explore – while staying at Fregate Island Private.
Bottle Count: 228
Coming Up in May 2017
I've got a full calendar for May, so every spare minute I'm not off at this event or that I'll be writing, writing and then writing some more in an attempt to get caught up and actually publish some new content.
At home here in Bordeaux, I've got a number of press events and châteaux visits. The Weekend Grands Crus is also coming up, where over 110 châteaux will present their wines. There's tastings, a dinner and châteaux visits. This event is open to the public and if you're in Bordeaux, you can get tickets and find out more here.
And because it makes total sense to go trekking when I'm already crying over my feet hurting, I'm off to Nepal at the end of the month. But who can say no when Nepal invites you to come, have an adventure and attend Himalayan Travel Mart?