How is it already past the middle of March?! I'm not even sure what happened to February. Between meeting up with Tim for a long weekend in Carcassonne, flying to London for three days to participate as a judge in the Travel Retail Awards, meeting Tim in Málaga for another long weekend and then making another trip back to the UK to stay with him for about two weeks, time has felt like it's on fast forward lately.
Honestly, I'm looking forward to a break from bouncing around.
Highs
We had our highest income month ever
One of my goals for 2018 was to double my income from 2017. It's early in to year and I've already earned nearly 50% of what I made in 2017.
I don't publish blog income reports, and I don't intend to ever get in to detail about exactly how much we earn. But I will say that I clung to continuing to work at the university for a long time because I was afraid I just couldn't make enough to live comfortably from our blog alone.
So it feels like a champagne popping occasion that we've finally reached the point where we're living comfortably, both contributing to our retirement funds again and have a steady monthly income coming in without side hustles like me freelance writing.
You might have noticed that our site has had ads for a few months now. I was so reluctant to join an ad network for fear that readers would stop reading. But the fact of the matter is that having Mediavine ads on this site allows us to keep all the content we create for our readers completely free and allows me to say no to prospective clients more often.
Creating passive income revenue streams has also given me the time to work on cleaning up a lot of things on the blog from our early days. I've spent a lot of time rewriting old content to make it in to more valuable destination guides so that you can easily follow in our footsteps and repeat our trips. And I've added brand new sections to the site to help you easily navigate around, like the Guide to Iceland, Guide to Bordeaux and the new Trip Itineraries with 36 hour, 3-day and week long destination guides complete with what to see and do, where to eat and where to stay.
Some of you do send us messages with questions about starting a travel blog. It's not something we write about only because we aim to keep this site all about travel and write for the average person taking a few vacations each year. But some other travel bloggers we hold in high regard do have excellent guides to get you started and I can recommend this "How to Start a Travel Blog" guide from Gary Arndt at Everything-Everywhere. He knows his stuff and runs one of the top travel blogs on the internet.
Challenges
Long Distance Sucks
I never had any misconceptions that our long distance situation would be easy. But I did think that being an hour flight away would make it easier than going months at a time when we had no other choice but to not see each other.
This? This is harder though.
Each time I come home to an empty apartment after being with Tim, it just gets a little bit harder to bounce back in any sort of routine. It sucks when your loved one isn't there when you need their words of encouragement, their love or just a hug.
So why willingly put ourselves through this sucky long distance relationship? Because the end is in sight.
We both love France, the opportunities being in Bordeaux has opened up for us and our site have been amazing, and it's where we want to be when Tim retires next year. So we keep chugging along, crossing the days off, and telling ourselves we'll both be in the same place again permanently soon enough.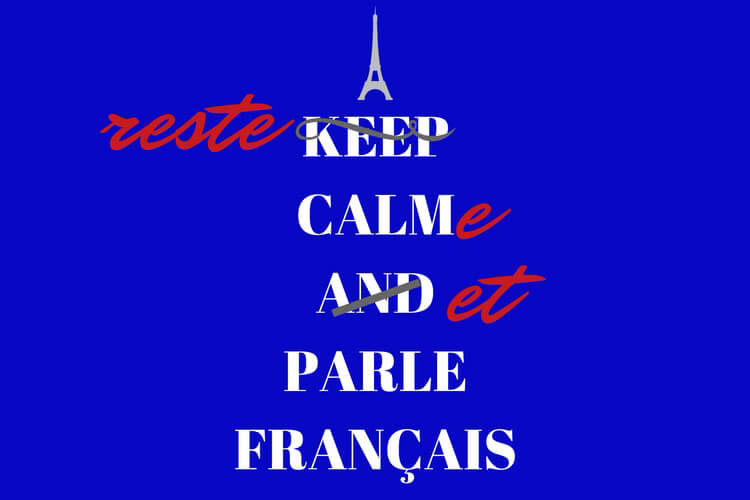 Learning French
I suck at French.
It's incredibly frustrating because I want to be able to speak French so badly. I even joined this language challenge group where a bunch of us all contributed money to a pot to incentivize ourselves to learn the various languages we committed to learning on Duolingo.
I stuck with the challenge and finished, but my pronunciation still sucks. And I didn't really learn anything that helps me actually have a conversation.
Italian was so easy for me. I picked it up and understood Italian easily. I thought I'd for sure have forgotten most of my Italian after not speaking it for well over a year, but when I went back to Rome and Venice with Monograms, I easily fell back in to speaking Italian again.
So why in the hell is French so hard for me?!
I need a class where I have a teacher that corrects my bad pronunciation and I converse with other people. But I also need to be home for at least six weeks to take a class, and I don't see that happening any time soon.
This is definitely a first world problem, but actually speaking French is becoming more and more of a necessity. Especially as we want to stay in France, I want to get a French driver license and applying for my permanent French residency (which passing a language exam is part of) isn't all that far off now.
Most Popular Post
Last September I traveled to the Whidbey Island, Camano Island and the San Juan Islands in Washington. I'd never ever heard of these islands and I've been to Seattle several times while growing up since my lives there. When I got the invitation to visit that promised orcas, wine and farm-to-table food, I immediately started googling.
The San Juan Islands are gorgeous, y'all!
The only problem with my trip was that it wasn't long enough. It was foodie focused, and I would have loved to have a bit more time to do things like get out on a kayak and get up close with orcas.
And even though the San Juan Islands are in Washington, I actually didn't feel like I was in the US – and that's a good thing. The trust system farm stands stocked with fresh picked produce didn't have a soul in sight and that felt oh-so-European to me. I also loved that there wasn't a chain restaurant or store to be found in the San Juans.
You might not be able to jet off to the more exotic places we visit and recommend anytime soon, but the San Juans are an accessible trip from anywhere in the US. Go check them out for yourself!
The Perfect 3-Day Weekend in the San Juan Islands
Most Popular Instagram Photo
Tim had wanted to the hike the Caminito del Rey for ages. Of course, he would have loved to do it on the old path before it was restored and re-opened to the public. That didn't happen, but this was one thing he still really wanted to do.
Taking advantage of every long weekend he gets off from work, as we often do, we planned a trip to Málaga around hiking the Caminito del Rey. It just happened to be our a few days after our anniversary, too.
The trip was much more relaxed than most of our trips. The weather in the mid 70s made Málaga perfect for us and super comfortable for hiking seven miles. We enjoyed sitting out in the sunshine, sipping gin and tonics and just having a bit of relaxation for once.
What I'm Drinking This Month
What didn't I drink in February? From discovering Carcassonne wines at O'Vineyards to the gin masterclass we took at Cambridge Gin Lab, we mixed it up quite a bit.
We had a wonderful visit with owner and winemaker Joe and his family at O'Vineyards just a 15-minute drive from the walled Carcassonne. Joe is an American who fell in love with a French woman…and France. He makes what he likes and a visit with them is a fun and delicious one. We tried their O'Chasan, OMG 2011and Stranger Stranger during a wine pairing lunch in their beautiful domaine.
And I can't tell you specifically what I judged yet at the Travel Retail Awards, but I can tell you that everything was products you'll find in Duty Free shops at the airport. If you've ever browsed any Duty Free shop, you can imagine that I judged a lot of alcohol – 24 different wines and spirits. And yes, it involved tasting every single one.
After my liver recovered from that, I met up with Tim in Málaga for a 3-day getaway. You might not know that Spain produces gin and are gin drinkers. Definitely our favorite gin we tried was a purple gin made from purple carrots in Málaga.
You can't go to Spain and not try the local wine (well, we say that about basically everywhere). We shared a bottle of El Lagar de Cabrera Syrah 2016 over a meal of tapas one night.
We also thought it was about time we learned a bit more about how gin is made since our discovery that we love gin a few months ago. The hour-long Gin Masterclass at Cambridge Gin Lab is a super interesting way to learn the history of gin and how its distilled. Next time, we want to do a gin blending class!
Bottle Count: 406 + a whole lot of spirits
Coming Up in March 2018
I was supposed to stay home all of March and the majority of April while I wait for my appointment for my French visa renewal. I'd planned to hang out with friends I haven't seen a whole lot of these last few months, take a French class and work on adding a bunch of new activities and attractions to our guide to Bordeaux.
But then I was invited to Cyprus on a luxury wine, food and spa trip. Cyprus is a new country for me, the trip falls over a long weekend when I wouldn't have my visa appointment anyway and it will just happen to be my 38th birthday.