I've almost hit publish on this post every month since the beginning of April, only to feel scared people would think I was whining. So I'd just save it in the drafts and revisit as the next month rolled around, before continuing to remain silent. Now here we are as August arrived. COVID-19 is still raging, much longer than so many of us ever expected. It's just time to start moving forward and to stop letting this site sit idle.
March: the month I turned the big 4-0, and then aged what feels like another 40 years. I had thought February was rough. I had no idea what was coming.
By April it was clear that 2020 turned in to the year that we all wish never happened. The world had turned upside down. Nearly two thirds of the planet's population was in some form of confinement to our homes. Here in France, that confinement was strict and only allowed us each outside for 1 hour a day for exercise within a 1 kilometer (0.6 miles) radius of home with a permission form.
As the month of May finally came, France prepared to ease out of its lockdown with the first phase of deconfinement. At least here in Bordeaux, the city returned to a bustling hub of activity just as quickly as it had suddenly become devoid of life.
To say 2020 has been a weird year is an understatement. I very much know many of us are struggling in a variety of ways. Some of us have lost the businesses we've put our blood, sweat and tears in to. Some of us struggled more emotionally than others with the confinement. Some of us battled the vicious virus sweeping through humanity. Some of us lost love ones.
I started a daily journal of what it was like living through the lockdown in France, though my own experience was vastly different from other friends also living in France. Our worlds became incredibly small only existing in a 1 kilometer radius, and what happened in the Centre of Bordeaux didn't resemble anything like what my friends in rural areas experienced.
And on Day 55, May 10, the final day of lockdown in France, I wrote my last journal entry. Aside from Le Lockdown Cookbook in which I shared the many recipes I was cooking up for us to add a little variety to life, these were the last posts I published on Luxe Adventure Traveler since February.
While COVID-19 may have almost completely decimated the business I've spent more than a decade building, I'm now further hurting it by remaining silent. It's time to get back in to a groove. And while that absolutely does not mean I condone any sort of international leisure travel – let's be 100% clear that I am firmly in the stay close to home camp for now – I have to take steps to start rebuilding my business and moving it forward in some capacity.
A good start is with a life update.
And in the coming weeks, I'm going to start writing about travel again. For now while many of the world's borders remained closed, file new travel posts in your inspiration for later folder. I am absolutely not encouraging any international travel now.
News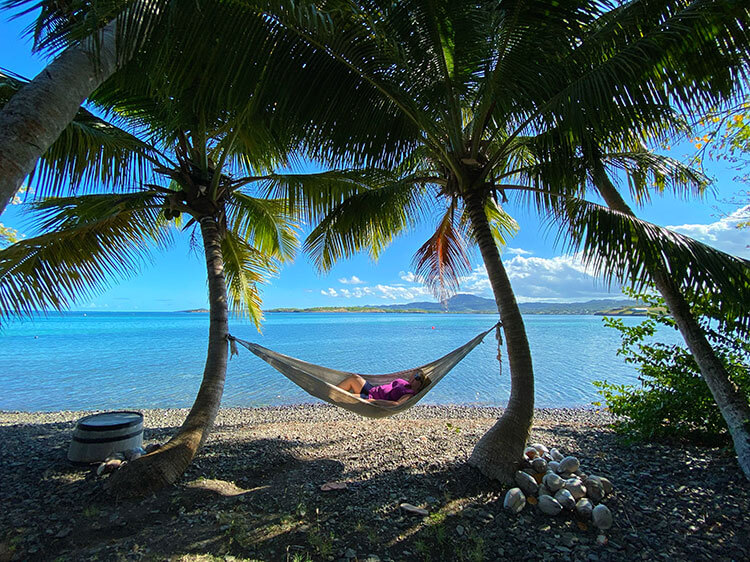 I Turned 40
Did anyone else have a hard time turning 40? Because I sure did.
At essentially what is the midway point in life, I was definitely looking back on my life. And in all honestly just not feeling like I was where I thought I'd be at by the time I was 40. I'm not in the physical shape I'd like to be. I'm not at the weight I'd like to be. I don't have the financial security I'd like (even though we have been really financially responsible with a diversified savings, investments and retirement). And I'm just not as successful as I'd like.
We're our own worst critics and I was coming down on myself. Hard.
It's true that in the last five years or so, I've had the luxury of designing my life. I turned a travel blog that started as a hobby into a business. I made the choice to move to France. And Tim and I bought a home…in France.
But I had been having these anxiety attacks that it could all just disappear in the blink of an eye. All of it basically hinged on my site, essentially a digital travel magazine, continuing to draw traffic and generate regular sales through the select affiliate partnerships we choose to promote.
At 40 years old and having lived abroad for 11 years now, what would I actually do if I woke up one day and it all disappeared?
So I tried to put all that aside. We decided to celebrate my 40th with the first real vacation I've had in at least five or more years, and Tim and I went to Martinique.
It was mostly good. We left early in the morning on March 9, only to land in Martinique many hours later and learn that the whole of Italy had been locked down in an unprecedented move by the government to stop the spread of COVID-19.
Martinique was relatively untouched, with only a handful of cases that were all from a cruise ship moored off the coast of Fort de France because of an outbreak on board. We checked in on the news nightly as COVID-19 was declared a pandemic and the rest of the Western world suddenly stood up to take notice. But our vacation was pretty damn normal, up until the last three days.
I had a good birthday. The day itself was our first full day in Martinique, and we visited a banana farm. It was actually a really fun and interesting tour, and I hope that they re-open for tourism as France continues to ease restrictions. We popped in to some of the rhum distilleries. And we finished off the night with a birthday lobster dinner in one of the island's most popular restaurants.
Now nearly five months in to my forties, I still don't feel much better about entering this new decade. So far it sucks. If this is forty, get me a time machine.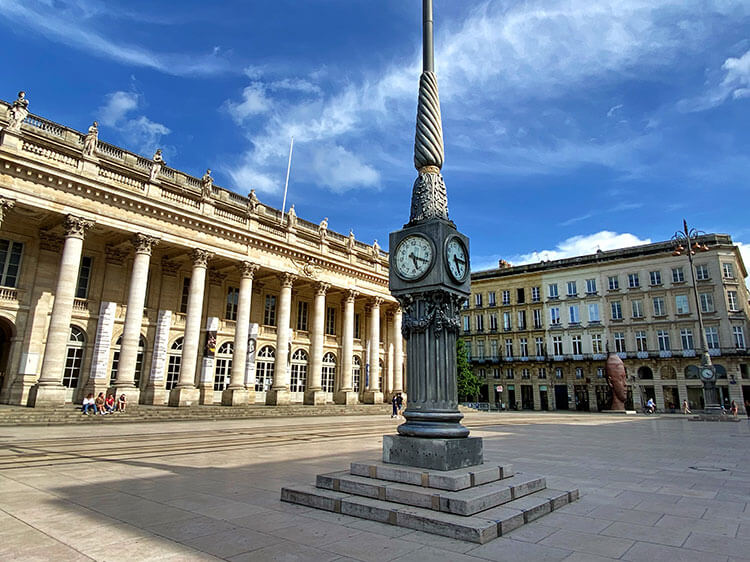 My Premonitions Came True and My Business is on Life Support
So all those anxiety attacks I mentioned about waking up one day to find my business had basically went down the toilet? Well, it actually happened thanks to COVID-19.
The world quite literally came to a standstill. Millions and millions have suddenly found themselves unemployed as non-essential businesses around the world shut down for the greater good of mankind.
Will the travel industry recover? Yes…eventually.
Life will go on. Some businesses will re-open and move on in the new socially distanced living with COVID-19 world. People will always be ready to escape the normal for the extraordinary in the form of vacations.
In March and April as the world locked down and talked about little else than COVID-19, people were not searching for travel, booking travel or actually traveling. And so along with the loss of traffic to my website, I also lost around 90% of my income.
Hell, up until July I actually OWED Amazon money in my Amazon Associates account. I didn't even know that was possible since Amazon pays their affiliated NET60 (meaning 60 days after sales are confirmed).
To say I was scared shitless about my future is an understatement.
Up until that point, I was really convinced that I had diversified revenue stream. Between ads, affiliate marketing that earns me a comission when people book or buy the things I recommend, content marketing campaigns and the occasional freelance writing gig, I was confident that if one revenue stream dried up the others would see me through.
What I didn't plan on is that an entire industry – the travel industry – would have its legs cut off entirely. Who could ever plan for the collapse of an entire industry?
Financially, we planned ahead. We have savings to see us through and you better believe I know how lucky I am to say that. Unlike many in the travel industry, I'm not entirely out of a job. I didn't have to apply for loans or grants. I didn't have to close up shop and be forced in to some other job to make ends meet.
But just as much as I built Luxe Adventure Traveler out of a passion for travel, I built it out of necessity.
I was lucky to continue working remotely for the university I worked for when we moved to Italy for Tim's job. I worked remotely for six years. And while I'd reached the point where I wanted to leave to have the time to build my business, I also felt my days working remotely were numbered. The university was changing a lot at that point in time, and new faces who didn't know me beyond emails and occasional video conferences were coming aboard in executive roles.
I'm independent, and not contributing to our household financially wasn't an option as far as I was concerned.
More than the actual loss of my income, I was most devastated at losing everything I worked for the last decade to achieve.
Things are ever-so-slowly getting better. Traffic is trickling back as parts of the world start to travel again, but I don't know if traffic will ever come back to what it was before. A few affiliate sales have started up with people booking some hotels and even some tours. I earned enough from Amazon to put my Amazon Associates account back in the positive. We've even gone our two press trips in July.
It's at least a little bit encouraging. While I've got a long way to go to recovering the business I had in January BC (Before COVID-19), it seems that we've all moved in to the phase of learning to live with the virus. Travel is definitely a part of that, as people long to take their more-needed-than-ever vacations and get itchy feet.
Based on my experience as France reopened for tourism to the EU and a select few countries outside the EU, I don't see the travel industry as being as deeply changed as we had imagined coming out on the other side of COVID-19. But the scars will be long lasting.
All of that said, it's time for me to push forward. I am thinking up some ways to diversify, but at the end of the day I'm not interested in starting up a new business outside the travel industry. My heart, passion and knowledge lies with the travel industry.
If you're wondering how you can help support me, the best way is to come to my site regularly, read a few articles and share any that you enjoy.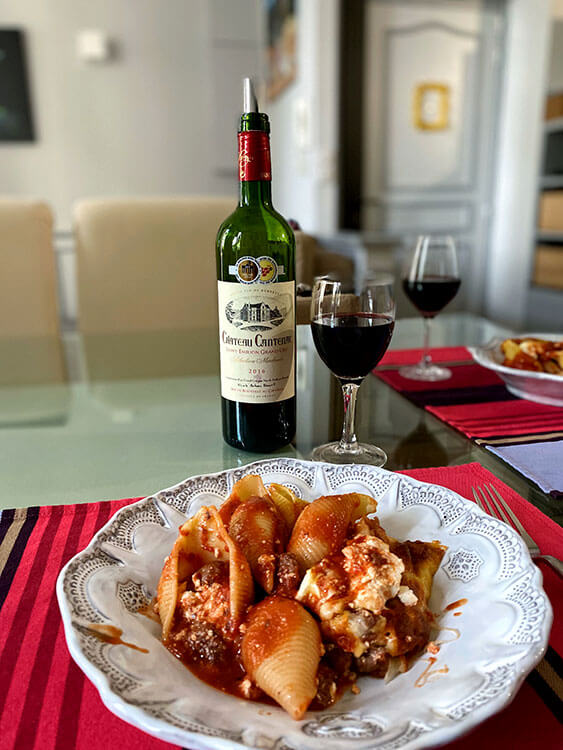 Comfort in Cooking
I found comfort and creative inspiration in cooking, an activity I've long loved. Once upon a time I wanted to be a professional chef. I even looked in to attending culinary school. It obviously didn't happen, but I've never fallen out of love with cooking.
Planning our menus and keeping our meals as not repetitive as possible gave me purpose during a time when I very much felt like I had lost mine. As Tim sits down to dinner, I can't wait for him to have a few bites so I can ask how it is. Feeding my family and friends and seeing the appreciation of a good meal as they clean their plates gives me joy.
I know a lot of you were following along on Instagram Story as I cooked dinner step-by-step most nights. Since so many of my recipes were requested, I put together my Le Lockdown Cookbook with all of my own recipes.
Fear over my French Residency
As if the stress over my business wasn't bad enough, I had the impending expiration of the carte de sejour weighing on my. It's my French residency card that legally allows me to live in France and I have to renew it every year for the first five years I live in France. It won't be until 2021 that I am eligible to apply for permanent residency.
As France went in to lockdown and only essential businesses like grocery stores and pharmacies continued to function, even the government offices that handle immigration shut their doors. The Prefecture of Gironde remained closed until the first week of June.
Usually the process for renewing my carte de sejour would be to complete my dossier and send it off by post to the Prefecture no later than 90 days before my current carte de sejour is due to expire. But these are usual times.
For fear of the package being lost or tossed in to some massively growing pile of mail, I waited until the Prefecture officially re-opened to send my dossier. I shipped off a massive package about the size of a ream of paper on June 8. And then I obsessively checked the mail for the receipt, which acts as an extension of your carte de sejour until you have your appointment and a renewal decision is made.
My carte de sejour was due to expire on July 25. I was getting so nervous. In the 11 years I've lived in Europe, I've never been in the situation to overstay my residency visa. It's a feeling you simply can't know the crushing anxiety of until you live abroad and your entire existence is in a foreign land.
July 1 came and nothing. I knew if I didn't receive anything by July 13, the day before Bastille Day and the unofficial start to the French holidays, I would not be receiving anything.
Exactly seven days before my carte de sejour was due to expire, I submitted a request to renew the receipt online. I didn't actually have a receipt, but I figured it was worth a shot to upload a scan of my carte de sejour and attempt to get a receipt through this system.
Thank GOD it worked. On Friday, July 24 I received an email that my request was received. An hour later I received another email notifying me that I should report to the Prefecture on Monday, July 27.
I hoped it was my actual appointment and I went prepared. But it was only to receive my receipt that extends my carte de sejour until January 2021. That tells me I likely won't have my appointment any time soon and that the Prefecture of Gironde is massively backed up, but at least one source of anxiety has been relieved. For now.
We're adding a puppy to our family!
And in some good news, we'll finally be adding a puppy to our family!
As you probably remember if you've been following us for a while, our sweet girl Emma passed away in November 2017. It often still feels like yesterday and we miss her so much every day. But we're also ready to give a piece of our hearts to a new pup.
Years ago when we still lived in Italy, Emma had a friend in the neighborhood. This dog was so friendly and basically looked like a really floofy version of Emma. We learned the floofer was a Samoyed, which is one of the world's oldest dog breeds.
Over the years we've done tons and tons of research on Samoyeds and this is the kind of dog we want. We also want a puppy and a girl, like when we adopted Emma. So we have decided to go with a reputable breeder to get a Samoyed with a pedigree.
We've been on a waiting list for what feels like forever. And while it's not 100% certain just yet as it's sadly normal for there to be puppies that die in the first 1-3 weeks after birth, our pup should be turning 20 days old today. She was born on July 13, 2020 in a litter of eight to parents Jensen and Orynn.
The litter had five girls and three boys, but one sadly went to heaven in the first 24 hours after birth. Called the River Litter, our breeder marks the pups with a colored ribbon and sends photos every 10 days. We will find out which color ribbon our pup is in a few weeks.
But we've already picked out a name and informed our breeder. She'll be called Coco, the Traveling Samoyed. She already has an Instagram and we can't wait to officially meet her!
Cross your fingers our puppy is viable and prepare for plenty of adorable floofiness.
Most Popular Instagram Photo
While I posted a ton on Instagram Story, I actually only posted about a dozen photos on the grid in the past five months. It felt weird to share travel when basically no one could travel. How could I promote places and activities when I had no idea what those places would look like or which businesses would still be around when we all finally emerged from our various states of lockdown and shelter in place?
I posted this particular photo from Martinique just a few days after we arrived home from Martinique. It was only days in to what was then said to be a 2-week lockdown in France.
Now I'm feeling more inspired to post more travel again, both from the places we're now visiting at home in France and the places that we love around the world. I hope you'll follow along, like and comment.
Coming Up in August 2020
We've actually been pretty busy! We've taken a few trips down to the French Basque Country since June, visited the Creuse on an outdoor adventure trip and slept in a château in Saint-Émilion that was recently purchased and opened for wine tourism.
We'll continue to discover some of the more wild and natural places where you can escape the crowds in our region, the Nouvelle Aquitaine. We've got a list of things we want to do before the summer ends like some kayaking trips and hiking.
We'll, of course, be writing about them here and on our regional site Bordeaux Travel Guide so that you can be inspired to visit these places too.