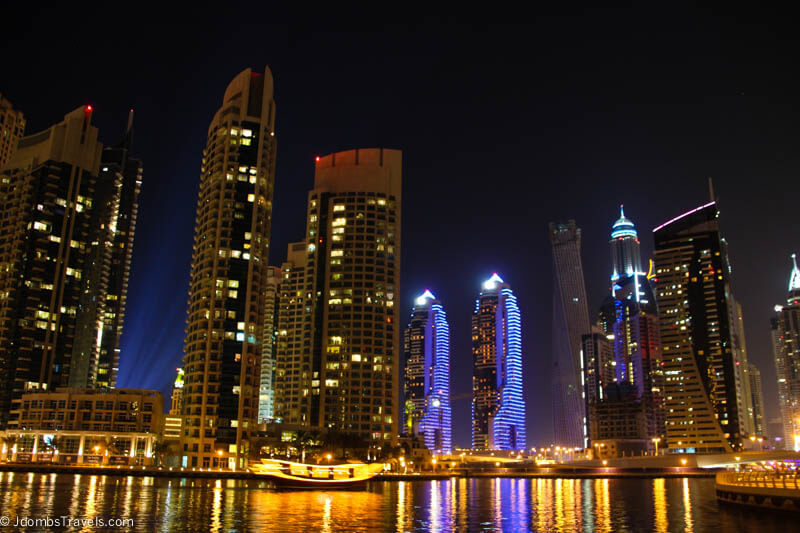 With a pristine private beach framing one side of us and the picturesque Dubai Marina providing a glittering backdrop on the other, it was a tough decision where to take a nightly stroll! Carved along a three kilometer stretch of the Persian Gulf, Dubai Marina is an artificial canal city and includes over 8 kilometers of public walkways. I particularly liked the Reebok mile markers offering up inspirational sayings along the running path.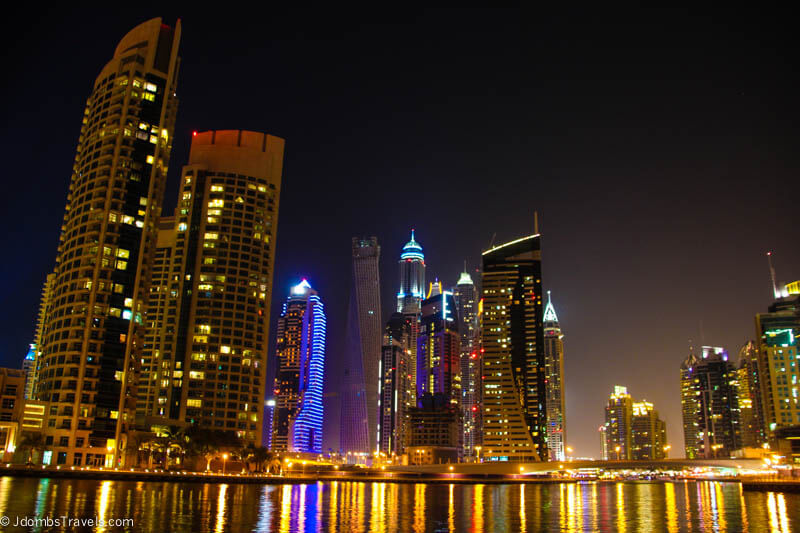 After stuffing ourselves at Amaseena, we probably should have been working off all those tasty desserts with a midnight run around the marina. Instead, Tim grabbed the tripod and we set off for a stroll and to photograph the sparkling highrises. Our tripod was just a tad too short and the camera didn't clear the railing on the bridge. Luckily, the Dubai Marina is still under construction and work was being done to the bridge we were walking along. I pointed and suggested that Tim just use some of the bricks randomly piled up to give the tripod a boost.
I had to laugh as we attracted a small crowd of the construction workers working on the street. They smiled as we turned to see them watching us improvise with their bricks. "Oh, did you need these?", Tim asked. With a shake of their heads, they laughed and moved on down the street. We were sure to pile the bricks back up exactly as we found them when we were all done.