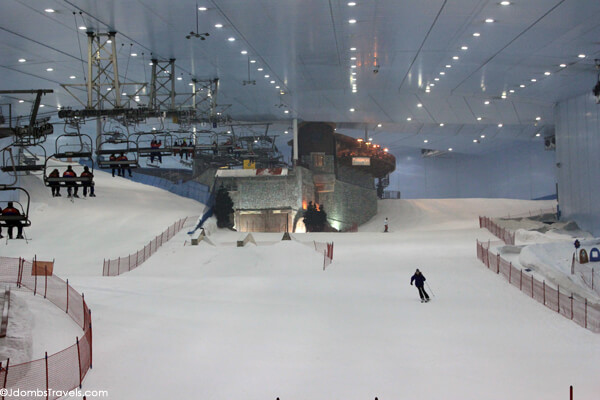 When we lived in Phoenix, we'd wait for winter (is there such a thing in the desert?) each year to escape to Flagstaff to play in the snow. But in Dubai, we could escape to a winter wonderland any day of the week! Ski Dubai is an indoor ski resort in the Mall of the Emirates (the world's largest mall!) with a snow park and five slopes of varying difficulty.

We were at Ski Dubai to meet some very special residents, the Gentoo and King penguins, but we did have a bit of time to have a little fun in the snow.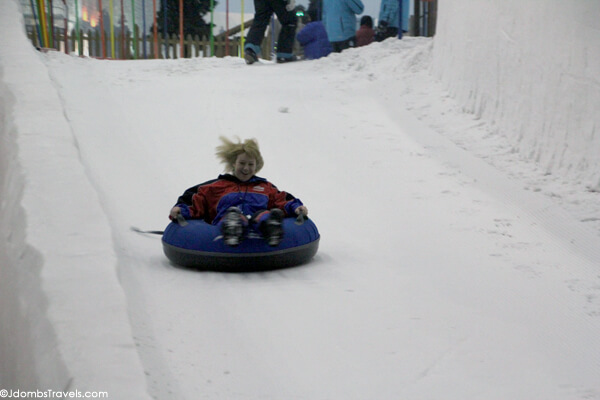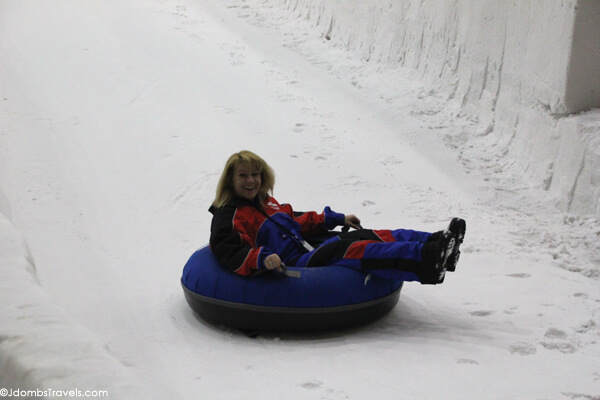 I grabbed an inner-tube and dragged it up the hill. An attendant held the tube while I climbed in and then he gave me a good spin and sent me whooshing down the hill. It was a blur of white as I bounced over the snow, spinning and laughing! Once my tube finally came to a stop, I staggered off the slope dragging it behind me.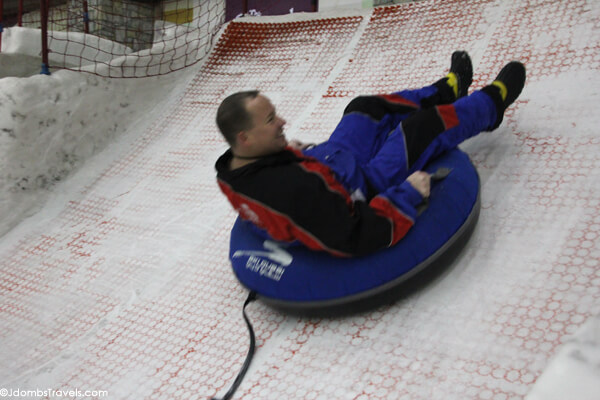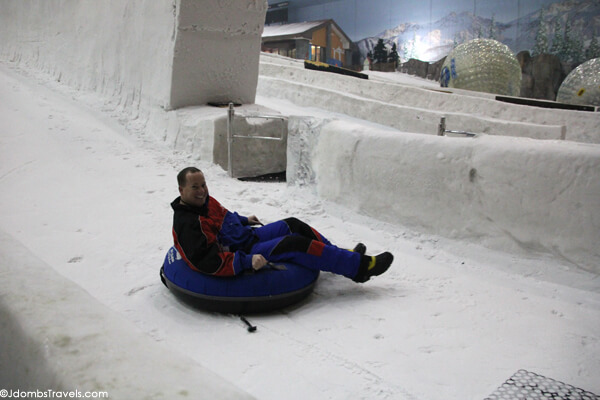 Tim's turn! I snapped away as he came spinning down the slope on his tube, laughing like we were kids as he almost flew up over the safety barrier in his tube.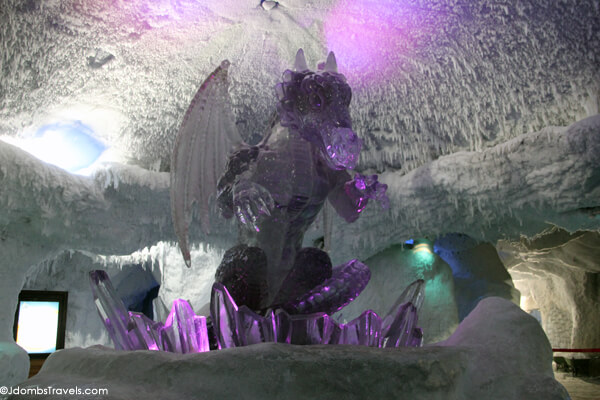 Ski Dubai also has tobogganing, snow zorbing, and twin bobsled runs, all of which looked like great fun! The snow cavern is filled with interactive experiences and beautiful ice sculptures. So there is plenty to do at Ski Dubai even if you don't ski! And by the time we left Ski Dubai, we had completely forgotten it was nearly 100°F outside.
Know Before You Go
Ski Dubai is open Saturday – Wednesday from 9am – 11pm, Thursday 10am – 12am, and Friday 9am – 12am
Entry to the Snow Park is AED 130 per adult and AED 120 per child; Ski slopes (2 hours) are AED 180 per adult and AED 150 per child; check the Ski Dubai website for various packages
Jackets, trousers, ski boots, disposable socks, and fleece gloves are provided by Ski Dubai
Thank you to Definitely Dubai and Ski Dubai for hosting us. All opinions (and decisions to throw snowballs despite signs saying not to) are entirely our own.