There are over 70 wine-producing regions in the world. Narrowing down where to go on a wine holiday is sometimes tough. And while we obviously love Bordeaux since we call the World Capital of Wine home, it's always good to explore and drink more than the usual suspects. So pack a bag and leave plenty of room to pack wine in your luggage, because you'll definitely want to visit these best wine destinations across the globe.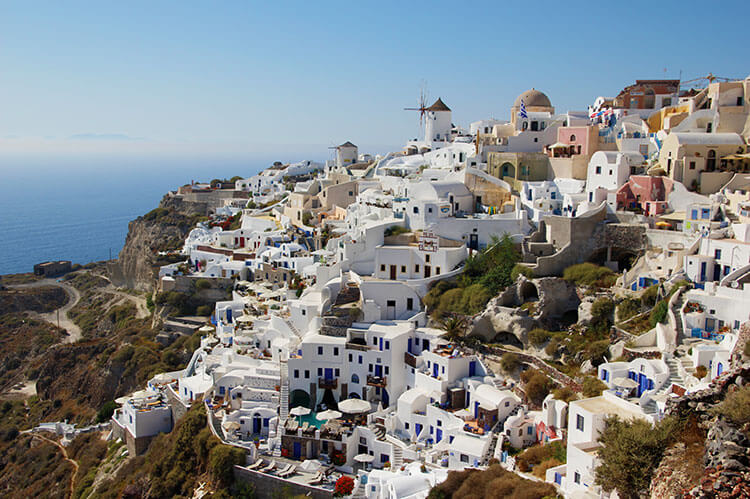 Santorini, Greece
Santorini is one of the most popular destinations in Greece, with more than half of its annual visitors only visiting on cruise ships for a day. We think Santorini is well-worth a much longer visit than a 7-hour cruise ship excursion, especially if you get off-the-beaten-path and explore Santorini's wine producing heritage.
Perhaps you've heard of phylloxera? It was a pest that nearly destroyed all of Europe's grape vines in the mid-19th century. Only Santorini's Assyrtiko grape was resistant. Some vines in Santorini are as old as 400 years, making them some of the oldest in Europe.
According to experts at Acker Wines, Santorini wines have high acidity and low PH level. That's why they have a unique spiciness. Santorini wine makers engage in special techniques of the cultivation of the grapes that you will be able to see only in Santorini.
You shouldn't miss booking a wine tour or visiting Santorini wineries and vineyards on your own. And don't forget to buy a bottle of Santorini wine to enjoy drinking on the balcony of your hotel room while watching one of the famous sunsets over the caldera.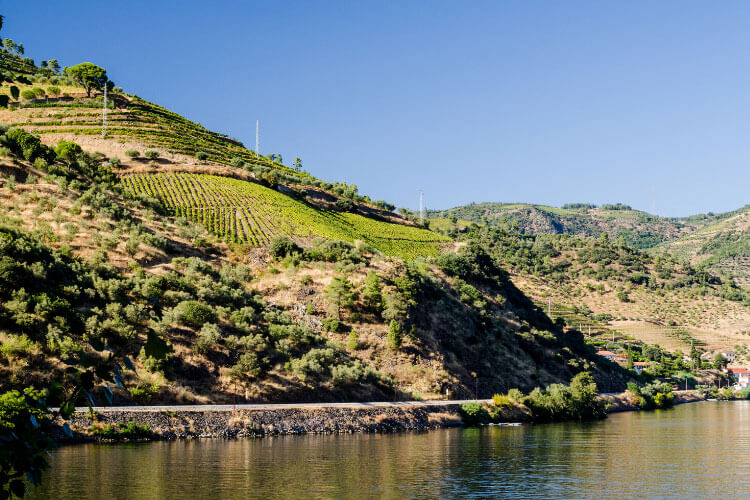 The Douro Valley, Portugal
There are a lot of reasons to visit Portugal on your vacation, but the lure of one of the most historic wine regions of the world is certainly reason enough. As the oldest demarcated wine region in the world, the Douro Valley is a UNESCO World Heritage Site.
Previously the Douro Valley was a bit difficult to get to, let alone actually stay in. But with more recent tourism development, it's even possible these days to visit the Douro Valley from Porto on day trips by boat, train or car. The addition of some hotels, like the Six Senses Douro Valley resort makes this a wine destination oenophiles want to linger in.
It's a stunning wine region with terraced vineyards cascading down the hillsides toward the Douro River, which meanders along toward the Spanish border. And you don't just have to be a dessert wine lover to enjoy the Douro Valley, either.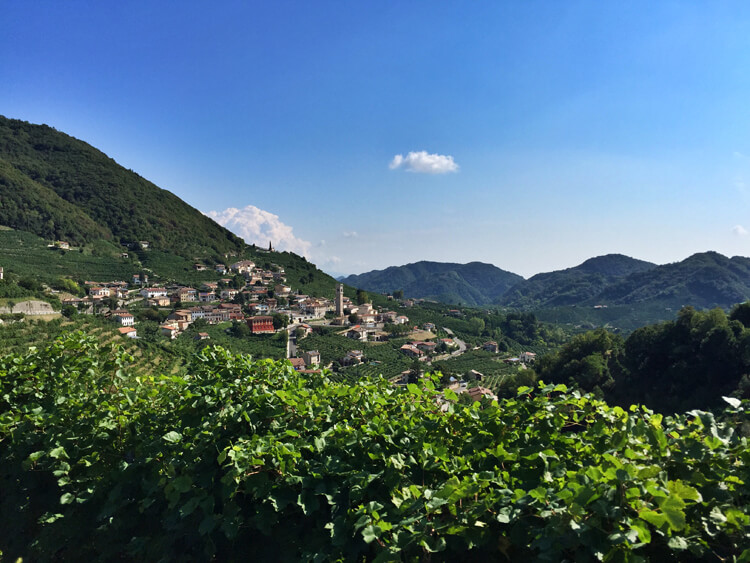 The Prosecco Road, Italy
Italy is the fifth most visited country in the world, with visitors flocking to Rome, Venice and Florence. While there really isn't anywhere truly "undiscovered" these days, there are still plenty of beautiful Italian places that aren't tourist trodden. One of those is the gorgeous Prosecco Hills in Italy's Veneto region.
Not connected to Italy's cities by any train routes, the area between Conegliano and Valdobbiadene known as the Prosecco region is one of Italy's most important wine-producing areas. It's definitely an area you spend a few days lingering in.
Rent a car, head out to the Italian countryside and enjoy some of the most stunning scenery in a peaceful part of Italy not often touched by tourists. There are numerous bike routes to take you through some of Italy's most expensive farmland, and there are plenty of picnic tables to stop off and enjoy Prosecco with a view.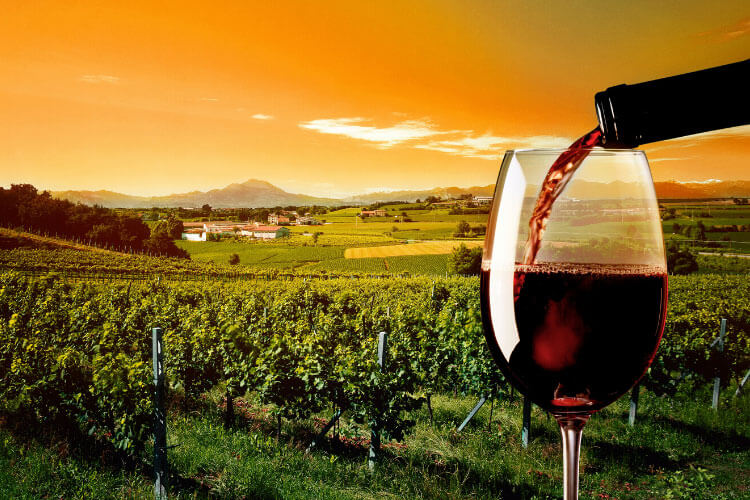 Mendoza, Argentina
Argentina is the fifth largest wine producer in the world. And with nearly 70% of Argentina's wine produced in Mendoza, it's no wonder that Mendoza is Argentina's Wine Capital.
Technically there are two wine regions within Mendoza: the Primera Zona (First Zone) and the Valle de Uco (Uco Valley). It's here that the Malbec grape reigns. While Malbec is actually native to France and has been grown in Cahors long before it was planted in Argentina, Malbec really came in to its own right in Argentina.
Consider traveling to Argentina between December and March, since this is the time of the National Grape Harvest Festival. From December to February each of the 18 departments that make up the Mendoza wine region hold their own individual grape harvest festivals with folk shows, fireworks and traditional food. It all culminates in the beginning of March in the city of Mendoza with various celebrations and the massive Via Blanca de las Reinas parade.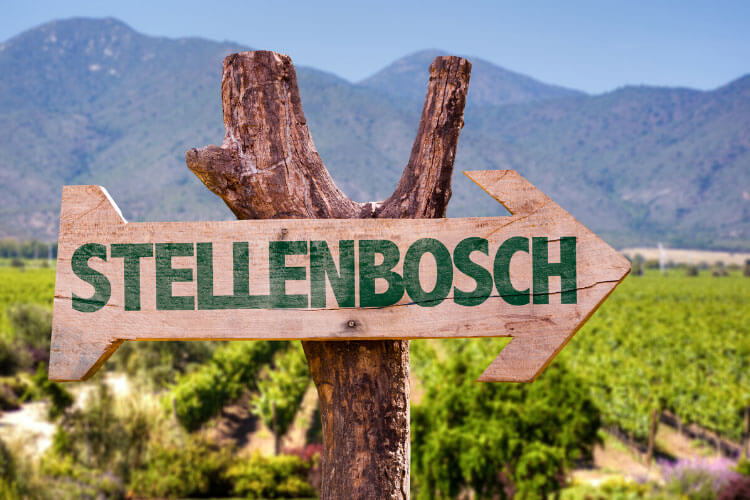 Cape Winelands, South Africa
There's no where else in the world where you can combine some of our favorite things: a wine holiday and safari. It's even possible to stay in the Cape Winelands and take a safari game drive to see Africa's Big Five within just a few hours in the Aquila Private Game Reserve.
The Cape Winelands, home to famous wine routes like Stellenbosch and Franschhoek, are some of South Africa's most prestigious. With shuttle services and located just 45 minutes from Cape Town, a visit to the Cape Winelands is even a day trip option. But you'll definitely want to stay a little longer.
There are more than 100 wine estates in the Cape Winelands, where you can expect to try South Africa's smoky Pinotage for reds and Chenin Blancs for whites. Pair either with the numerous roadside farm stalls that are staple of South African culture, or sit down to a wonderful wine pairing meal at any one of the winery restaurants in the region.
Marlborough, New Zealand
Located on the northeastern tip of New Zealand's South Island, Marlborough quite literally put New Zealand on the map when it comes to wine. With more than 500 producers and wine growers located here, Marlborough produces more than 75% of New Zealand wine.
Though most famous for Sauvignon Blanc, you'll find other wine varieties from Chardonnay to Pinot Noir in the region. These wines are often paired with the seafood the region is known for.
With around 30 wineries all located within 10 minutes drive of each other and Marlborough's reputation for sunny weather, it's the perfect wine destination for pairing with a bike holiday. Rent a bicycle to explore the award-winning wines and tasty seafood prepared by top-notch chefs, all set in a stunning and diverse landscape.