Small in size but certainly not in stature, Benin is a perfect introduction to West Africa. This small country, formerly Dahomey, is tucked in to West Africa's Atlantic Coast between Togo and Nigeria. Considered the safest among West African nations, and with a plethora of attractions to suit just about any interest, Benin should definitely be on your radar.
Benin is both easy to visit and relatively inexpensive. Visitors do need a visa to enter, but you can apply online for a Benin visa.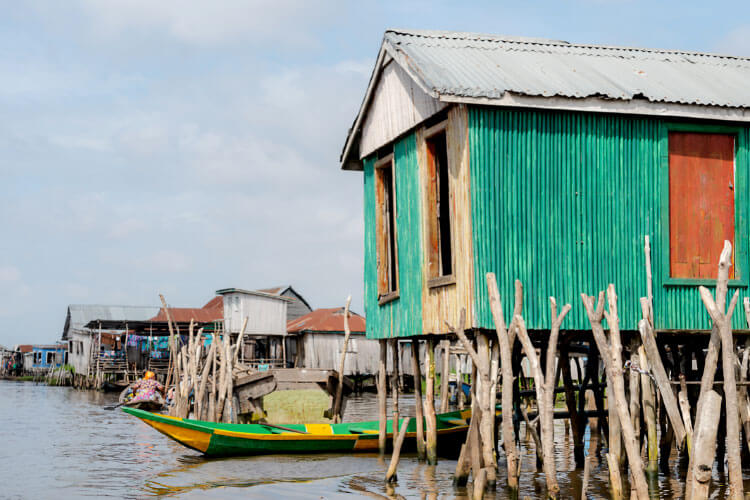 Ganvie Lake Village
Called the "Venice of Africa" because of the village's houses built on stilts and lack of cars, Ganvie is by far Benin's most popular attraction.
The village came to be much how some of the native tribes formed communities deep within the Amazon: as a necessity to evade Portuguese slave traders. In the 17th century, the West-African Fon tribe was hunting and selling other natives in to slavery to the Portuguese. Part of the Fon tribe's religion forbade them from hunting people that lived on water. Ganvie's founders, the Tofinu people, fled to Lake Nokoue and started the village on stilts in the middle of the lake to escape being captured in to slavery.
Some 500 years on, Ganvie is a village of around 20,000 people still living within the constraints of life on the lake. Villagers travel around almost exclusively by boat. As it's almost impossible to keep domesticated farm animals for food supply, the villages developed an intricate system of underwater fencing to corral and farm fish populations. The original collection of stilt houses was expanded to include a centrally located Chez M Hotel, a floating market, churches, mosques, hospitals and schools.
While fishing is the main industry of the village, tourism is starting to make a small impact. Villages welcome tourists to come spend a night or two, enjoy bird-watching on boat trips from the village and just marvel at the everyday life here. Visitors count a stay in Ganvie as a top highlight when visiting Benin.
Pendjari National Park
While Kenya, Tanzania and South Africa might come to mind when considering safari destinations, Benin's Pendjari National Park shouldn't be counted out. It is West Africa's premier wildlife destination.
It's the largest remaining intact ecosystem in West Africa, and all of Africa's Big Five can be found in the national park. Pendjari National Park makes up part of the 32,250 km² transnational W-Arly-Pendjari (WAP) Complex, spanning Benin, Burkina Faso, and Niger.
The best time to visit Pendjari for optimum game viewing is during Benin's dry months from December to May, when there is virtually no rainfall. The dry conditions make wildlife spotting easier among the national park's dense shrubbery.
It's true that Pendjari won't complete with Serengeti National Park for the sheer number of animals and the scenic landscape, but the lion, cheetah, elephant and astounding bird-life of Pendjari make for happy safari goers.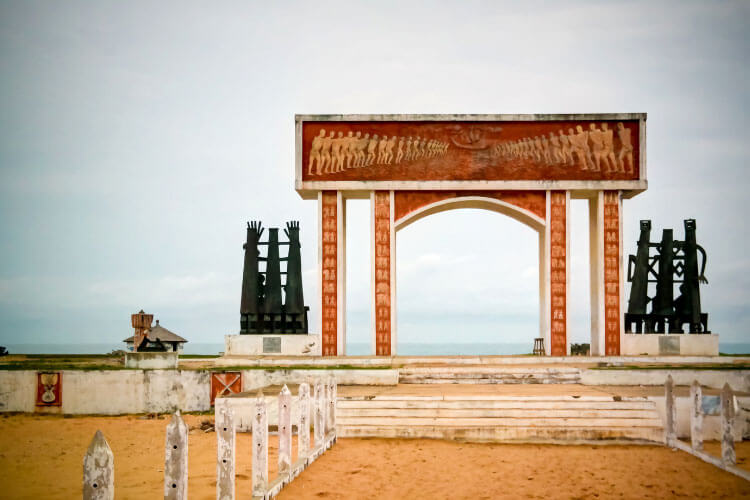 The Birthplace of Voodoo
Benin is a place of "traditional religion" and the birthplace of Vodun, which we know as voodoo. Vodun predates the arrival of Christianity and Islam, and definitely predates any sort of modern medicine. Tribes used herbal medicines, sacrifices and spells to heal the sick. Mythical figures were believed to protect the people. It was, and still is, the central pillar of Benin's culture.
Since Benin was the major deportation point, the slaves brought over these traditional religious beliefs, spells and practices to the Caribbean and Americas. Hollywood then put their spin on it, and we got voodoo as we know it today.
Ouidah in Benin is the known as the birthplace of voodoo. One of the must-see places for anyone interested in, or even curious about voodoo is the Temple of Pythons in Ouidah.
The serpent deity, Dangbé, has been revered for centuries in Benin culture. So much so, that the Temple of Pythons has over 50 ball pythons inside, along with a snake voodoo priest ready to help with any ailment.
Agongointo-Zoungoudo Archaeological Park
Designated a UNESCO World Heritage Site just four months after its discovery, the subterranean town of Agongointo-Zoungoudo can't be missed when visiting Benin.
Dating back to the 16th or 17th century, Agongointo-Zoungoudo is made up of 7 hectares of underground dwellings some 30 feet beneath the ground. There's around 50 dwellings, some multi-level, that are believed to have been dug out to shelter warriors.
The site is an archaeological park open to the public, which includes a butterfly garden, spots of local Voodoo belief, and an exhibition.
Grand Popo Beach
The great thing about Benin is that visitors can combine a wildlife safari, cultural visits and beach relaxation. While Benin has a number of beaches along its Atlantic Coast, Grand Popo Beach is undisputed as the best beach in Benin.
Visitors can while away a few days just enjoying the stretch of golden sand and the water sports available. Or hire a recommended guide from your hotel for a guided tour of the nearby sites, like the traditional fabrication of salt at L'île du sel and the Hounkounnou Village.