When the Arizona temperatures soar, instincts tell you to run for the nearest air conditioned anything. But the heat doesn't mean you can't enjoy the scenic Grand Canyon State. After six years of living in Arizona, we're still discovering awesome things to do. To get you started, here's our list of 10 things to do in summer in Arizona:
1. Take a Ride to Tortilla Flat
We first heard about Tortilla Flat when the remnant of an Arizona ghost town made the news for being on sale on eBay for a cool $1 million. It has a population of just six people but there is often a wait of up to an hour for a table in the Superstition Saloon and Restaurant. Dollar bills signed by people from around the world are crudely stapled to the walls and ceiling and real saddles serve as seats at the wooden bar. Well worth the long wait, the restaurant boasts the biggest burgers and hottest chilli around. Both are delicious! And before you head out, pay a visit to the Country Store for a scoop of their world famous prickly pear ice cream.
Tortilla Flat is open June 1 – September 30 Monday – Friday from 9am – 5pm, October 1 – May 31 Monday – Friday from 9am – 6pm and year round Saturdays and Sundays from 9am – 7pm.
2. Get Your Heart Racing on a Sedona Pink Jeep Tour
Technically, we made our own Sedona Pink Jeep Tour with Tim's lifted Jeep and hit the Red Rocks of Sedona on a few off-roading adventures during our years living in Arizona. We even took my friend, Jackie, on our version of the Sedona Pink Jeep Tour when she visited from Pennsylvania (where we spotted an actual Pink Jeep Tour). Towering canyon walls surround you and my heart would pound every time we descended "The Staircase". Be sure to stretch your legs and take in the views, and if you go with your own off-road Jeep, pack a picnic!
Sedona Pink Jeep Tours start at $120 per person.
3. Catch a Foul Ball at a Dbacks Game
Okay, so we had season tickets for three years and neither of us has actually ever caught a foul ball. But we've seen plenty of others get one! No matter, an Arizona Diamondbacks game is great fun and air conditioned Chase Field is a great place to escape the heat for a few hours. On nice nights, the roof retracts and Friday night games feature a fireworks display and a post-game concert.
Not a season ticket holder? No problem! We always find great deals on lower level seats on StubHub.
4. Kayak the Verde River
The Verde River is public land and open to anyone for kayaking. But if you don't have your own equipment, check out Sedona Adventure Tours. Better yet, Sedona Adventure Tours combines ducky kayak fun on the mini rapids of the Verde River with wine tasting on their Water to Wine tour. The rapids are ones that anyone can do – I survived without falling in after all – and the ducky kayaks are incredibly stable. There's usually a nice breeze on the river and if you happen to get hot, guides will usually look the other way if you "accidentally" fall in the river to cool off.
Sedona Adventure Tours Water to Wine Tour starts at $97.25 per person. Must be 21 years or older for this tour.
5. Hit the Arizona Wine Trails
Both Northern and Southern Arizona have a number of wineries and they all have various festivals like blessings of their vineyards, camping under the stars, and other celebrations that involve lots of wine. There's nothing like a nice glass of wine to cool you off on a hot Arizona summer day! Stop in at some of my favorites: Arizona Hops and Vines in Sonoita, who pairs their wines with different chips and cheetos (try the Moxy) or Bitter Creek Winery clinging to the cliff-side in Jerome with a stellar view over the old copper mine (try the Crusader).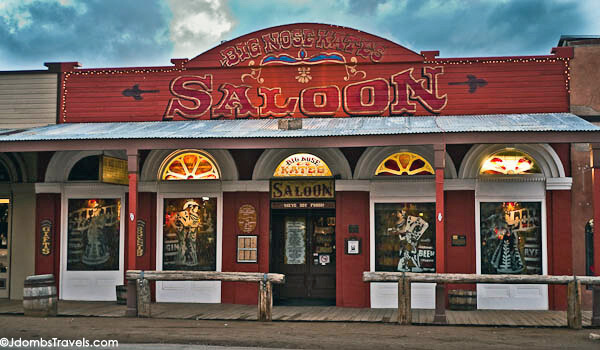 6. Gunfight at the O.K. Corral in Tombstone
Relive the Old West as the Earp Brothers re-enact the famous gunfight at the O.K. Corral. See printing history in the Tombstone Epitaph building, where the oldest continuously published paper in Arizona is still being printed. After touring the old buildings of the "Town Too Tough to Die", stop in for a drink or to play dress up at Big Nose Kate's Saloon.
The Gunfight at the O.K. Corral takes place daily at 2pm.
7. Hike Piestewa (Squaw) Peak
I know what you're thinking. Am I out of my mind for suggesting you go hiking in the middle of Phoenix in summer?! Yes! You'll have to get up early to beat the heat, but the 1,100 foot climb offers amazing views over the Valley of the Sun around every bend on this one mile climb. Although the summit is only two miles round trip, be sure to bring a lot of water (and freeze an extra to keep in the car for a cold drink after the hike) as it is a taxing two miles.
8. Beat the Heat Underground at Kartchner Caverns
Inside Kartchner Caverns, it is a cool 70°F year round. Go deep beneath the ground on the Rotunda/Throne Tour, which is about 1.5 hours in length. Marvel at the stalactites and stalagmites formed from water flowing deep below the Sonoran Desert and maybe even see a few cave creatures like bats!
Kartchner Caverns guided tours are $22.95 per person and $12.95 for children 7 – 13 years of age. Note that you are not allowed to bring anything into the caves; lockers are available to store personal items.
9. Visit the USA's Largest Ghost Town: Jerome
Not so ghostly anymore, this once thriving copper mining camp had a population of around 15,000 in its heyday. Nowadays, just 450 live in Jerome, but they've turned the former copper camp into a thriving a kitschy town of art galleries, shops, wineries, and restaurants all clinging to the cliff named Cleopatra Hill.
10. Find Some Shade at the Botanical Gardens
Arizona has a number of botanical gardens you can visit. I like the Tohono Chul Park botanical gardens in Oro Valley, which combine desert flora with desert fauna in art. Stroll through the park's ever changing art collection and find a bit of shade near the babbling brook. After, duck into the air conditioned Garden Bistro for afternoon tea or lunch on the patio.
Tohono Chul Park is open daily 9am – 5pm. Admission is is $8 per adult and discounted for students and active military members.
11. CityHUNT Scottsdale Scavenger Hunt

Want a fun, adventurous tour of Scottsdale that is unique to anything you've experienced? CityHUNT will organize a scavenger hunt that lets you experience intriguing sites that you likely do not even know exist! CityHunt's scavenger hunts can be specifically designed for corporate events to improve team building, as well as for birthday parties or bachelorette parties. Each scavenger hunt is created according to your needs, giving you a unique adventure that you'll never forget.
It really is a dry heat! (Though you'll find a cheesy tshirt making a joke of the dry heat, I'd take 110°F and 20% humidity over 85°F and 90% humidity any day.) Just stay hydrated and hit the road to any of these great things to do in summer in Arizona!