Perched just a stone's throw from Africa. Spanish by rule. Portuguese influence. Where tiny villages are nestled at ends of long, sandy beaches, you find every ecosystem from the jungle to the desert, and a mighty volcano stands tall right at the center of it all. This is Tenerife.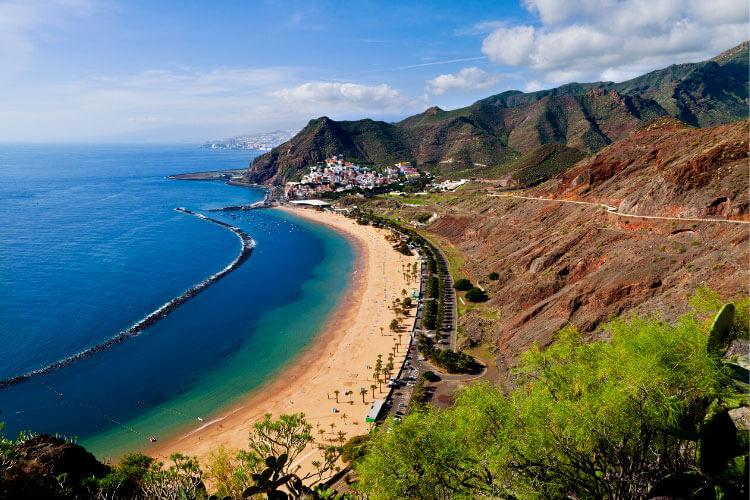 While Tenerife is the most visited of the seven islands that make up the Spanish archipelago of the Canary Islands, it's with good reason. Tenerife affords visitors the perfect combination of outdoor adventures, wine and gastronomy, and luxurious resorts to rest your weary body at. There's a plethora of things to do in Tenerife, making it the perfect long-weekend getaway just about any time of the year for everyone from adrenaline junkies to families.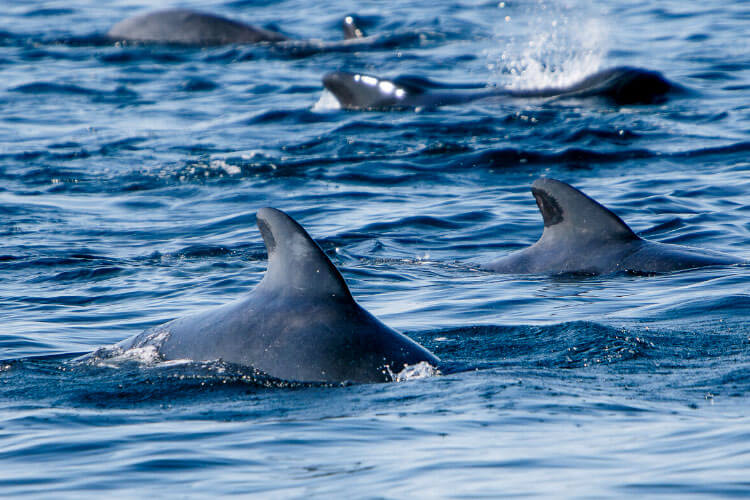 Day One: Exploring Tenerife's Marine Life
The Costa Adeje, Tenerife's south coast, is one of the best places in Europe to see whales and dolphins year round in their natural habitat. With depths reaching down to 2000 meters in the waters between Tenerife and La Gomera, whales and dolphins love the year round food sources and tasty giant squid that they can find to feed off of in the temperate waters.
And it's not only whales and dolphins that frequent Tenerife's waters. Five of the world's seven species of sea turtle are also commonly found in the south-western part of Tenerife. So why some of the world's best places to swim with sea turtles are undoubtedly Hawaii, Mexico and the Maldives, you can also swim with sea turtles in the Canaries.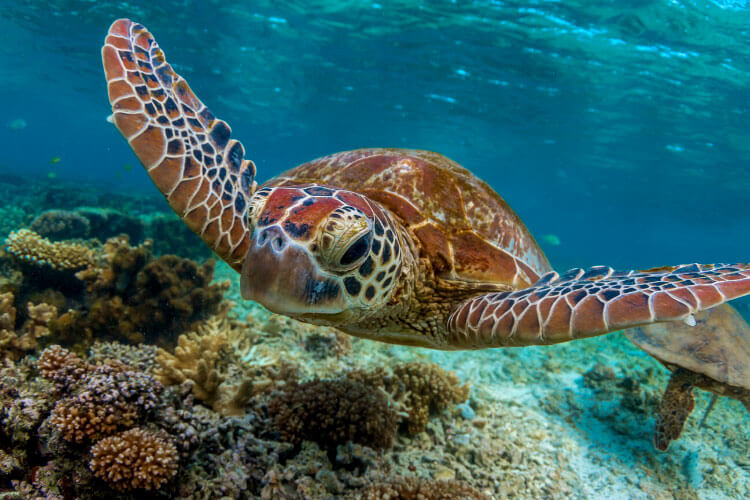 Swimming with Sea Turtles
You definitely don't need to be a diver to enjoy swimming with sea turtles. In fact, one of the first places we swam with groups of sea turtles before getting open water dive certified was in Tenerife. Locals know coves and bays where sea turtles tend to frequent, and a turtle snorkeling tour is worth the trip for a chance to swim among the turtles.
As with any snorkeling or dive excursion, earlier in the day is best for visibility. The cove is clear and calm, with depths from about 2 – 10 meters. It's a perfect little excursion to see below the surface and find turtles and corals you won't find just snorkeling off the beaches in front of the hotels.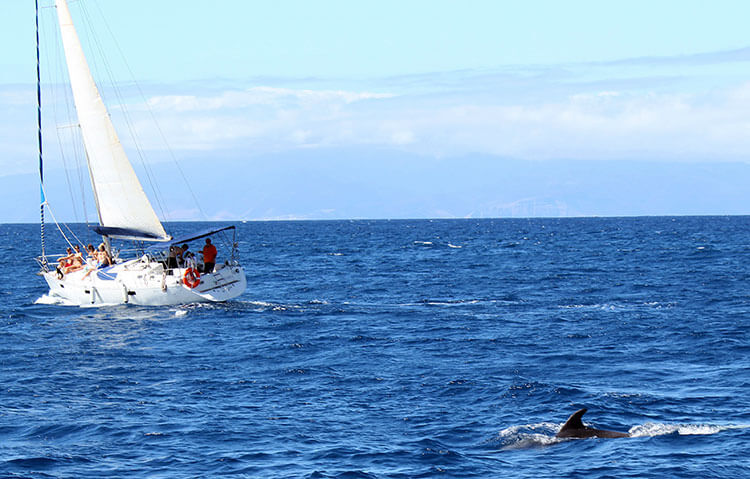 A Whale Watching Excursion
The waters around Tenerife are home to year round resident pilot whales and bottlenose dolphins, but from November to February is when migratory whales like humpback whales and blue whales also often pass through Tenerife's waters. And with the resident pilot whales being night hunters, they tend to rest on the surface during the day. That's why a whale watching excursion is one of the best things to do in Tenerife.
Between the year round residents and seasonal whales passing through, your chances of seeing whales in Tenerife are actually really high. Most tour companies even say there's a 99% chance of spotting at least one whale on excursions.
Dolphin and whale watching tours are among the top things to do in Tenerife, so there's no shortage of tour operators offering excursions. But you should look for a responsible boat that complies with local regulations. That means maintaining a respectable distance from the marine life and not chasing. The Tenerife tourism board developed the "Barco Azul" (Blue Boat Flag) system, awarding responsible boat tour operators with a flag so that visitors can easily identify them.
One of the best operators to go whale watching with is Bahriyeli Collaborating with Sea Shepherd. A portion of the proceeds from every ticket sold goes to Sea Shepherd, an non-profit conservation society who works to protect our oceans. You sail aboard a 23-meter two mast Turkish Gulet, which is an experience in itself.
We definitely weren't disappointed. Not long after leaving Port Colon, we spotted our first whales of the excursion. Breaking the surface a few meters away is a big black-backed pilot whale. Then there's more, lazing in the water on the other side of the boat.
Pilot whales seem to have permanently smiling faces. They're super social, making them fun to watch play, swim, dive and spurt around the boat. The onboard crew is excellent at explaining all the marine life you see along the way.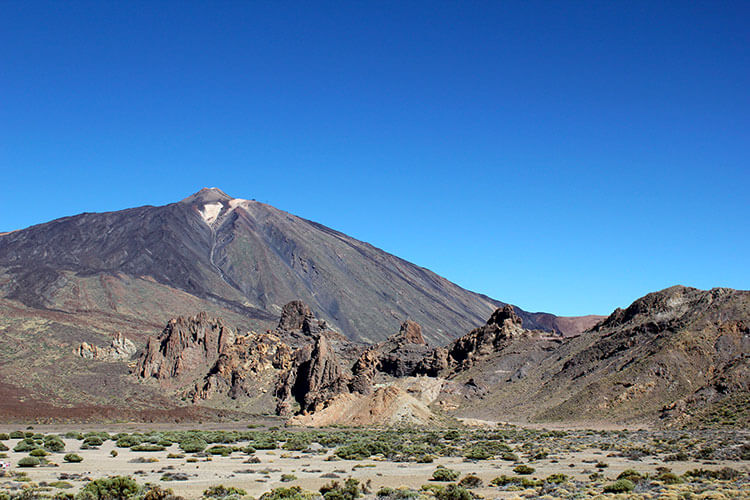 Day Two: Exploring Spain's Highest Mountain
Volcano-obsessed outdoor adventurers like us simply can't come to the Canary Islands not visit Mount Teide. Rising a staggering 12,200 feet above Tenerife, Mount Teide is Spain's highest mountain and Europe's largest volcano. In fact, Mount Teide is the world's third highest volcano after only Hawaii's Mauna Loa and Mauna Kea.
A dormant volcano that last erupted in November 1909, Mount Teide is truly worth a visit no matter if you're just going for the other-worldly drive there through the changing landscape or looking to do a bit of hiking. It's been a UNESCO World Heritage Site since 2007 and the volcanic landscape is a photographer's dream.
The drive along is beautiful, and the ascent up the winding road to Teide National Park is like traveling to another world. As you leave the coastal beaches and climb, the landscape slowly begins to change from black volcanic rock and cacti to an alpine forest, before finally emerging in a lunar-like landscape.
As the most visible landmark in Tenerife and the whole of the Canary Island, Mount Teide has long served as a navigational references for those sailing these waters. And the aboriginal Guanches consider the mountain sacred, holding it in same regard that the ancient Greeks do of Mount Olympus.
Of course, there's a tale you'll hear about Mount Teide. As the myth goes, Guayota, who was considered to be the king of evil and the very devil himself, lived inside Teide. Guayote kidnapped Magec, the god of light and sun, and imprisoned him inside of Teide. It was a fiery prison that would have been sheer hell.
The Guanches begged their supreme god, Achamán, for mercy. Achamán fought and defeated Guayota, freeing Magec from the fiery prison of Teide. Achamán then plugged up the volcano, which is said to be the whitish cone visible from just about anywhere in Tenerife. Some even believe that Guayota is still alive in the bowels of Mount Teide.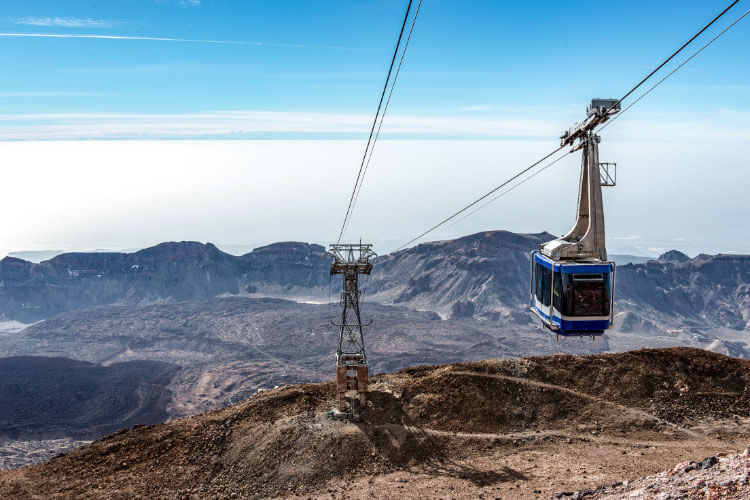 Visiting Mount Teide and Teide National Park
Teide National Park itself lies at around 6,562 feet above sea level and is home to the famous rock formations of Los Roques de Garcia, making it one of the most popular places to visit in Tenerife. Throughout the national park you can see the work of thousands and thousands of years of erosion, where wind and grit sculpted strikingly beautiful and eerie shapes out of standing pillars of rock.
You don't need to be a hiker to enjoy Mount Teide and Teide National Park, either. The best way to reach the highest point of the peak at 3555 meters is by the cable car, Teleférico del Teide. You can even avoid lines by reserving your cable car tickets online in advance.
It takes about 8 minutes and the cable car swoops up visitors to just 200 meters beneath the summit. We were quite literally above the clouds and enjoyed breathtaking views over the islands of Gran Canaria, La Palma, La Gomera and El Hierro.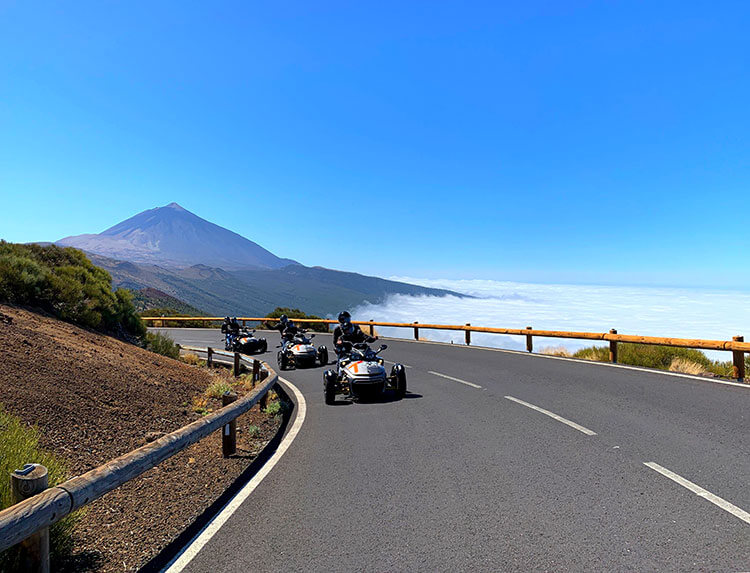 Or if taking the cable car up to have a look around just isn't your cup of tea, you might consider a Teide tour on a Can-Am Spyder 3-wheeled motorcycle for a unique adventure. After a short lesson on how to drive the 3-wheeled motorcycle, you're off for a ride with spectacular views of Mount Teide.
There's several stopping points for photo ops, and even a little break for a drink and snack at a local restaurant. It's definitely a drive you won't soon forget.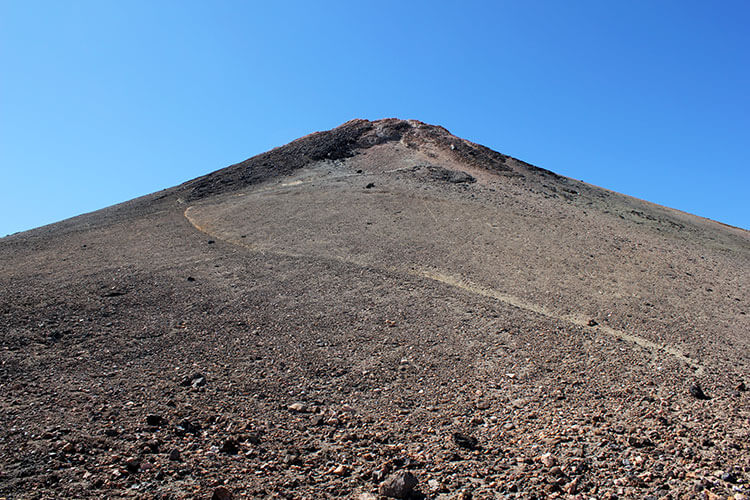 Hiking Mount Teide
To hike up to the very mouth of the dormant volcano itself, you need a pre-arranged permit and must present the permit along with your passport at the entrance to the trail. The hiking permit to trek to the summit of Teide is limited in order to protect the fragile ecosystem. You can request the permit online in advance, with or with transportation to Teide National Park and with or without cable car. The guides speak Spanish or English.
The trail to the summit of Mount Teide is Nr. 10, the Telesforo Bravo trail. You can reach the summit in a couple of different ways. If you're short on time but want to trek to the summit, you can take the cable car up to 3555 meters and then hike for around 1 hour to the summit. The full trek from Montaña Blanca at 2320 meters is difficult and takes a full day.
Finally one of the easiest and least expensive options is to book a small group guided Mount Teide trek in which they arrange the permit for you. With this Mount Teide hike, you trek up to the summit from Las Cañadas del Teide, which is around 8 kilometers of hiking. You also have an included picnic lunch at the top before returning back to the departure point by the cable car.
Another option for hiking on Mount Teide without a permit at all is to take the cable car up, then hike down to the Refugio de Altavista. You'll still experience the beautiful lunar landscape, get quite the workout on the hike back up to the cable car station and enjoy the up-close views of the cone of Mount Teide.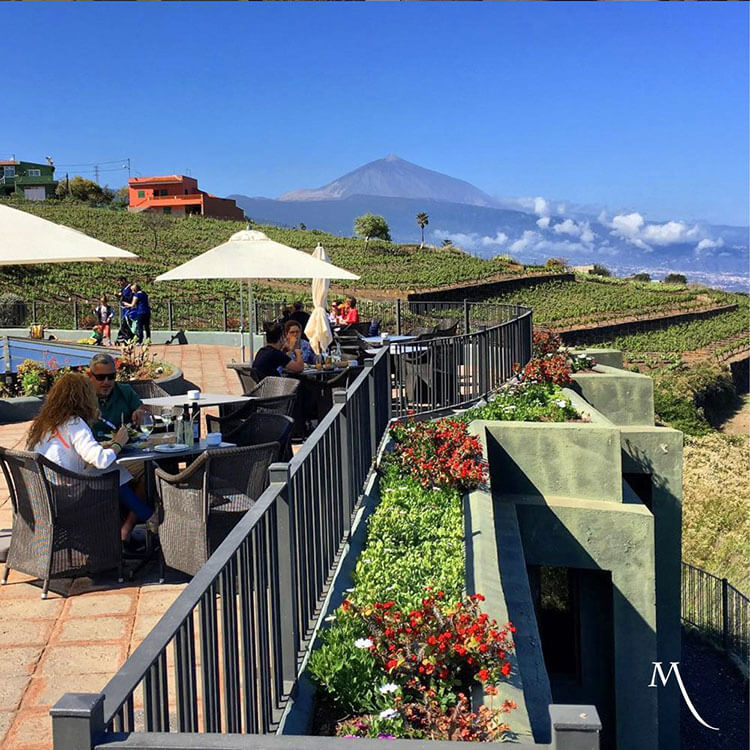 Day Three: Brunch in the Vineyards
Traveling around Tenerife is like you've gone to the moon and back, all in an hour's time. Somewhere between the beach-side villages and the towering volcano in the center of the island are Europe's highest elevation vineyards.
You simply can't leave Tenerife without visiting at least one of the island's wineries. And where better than at Bodegas Monje, where you can enjoy a brunch in the vines in the shadow of Mount Teide.
Tenerife is the largest wine producing island of the Canary Islands. It's also one of few places untouched by the devastating phylloxera that destroyed 90% of the world's grape vines. Along with Santorini, Tenerife is a special wine destination because it still possesses its own-rooted vines.
Tenerife, contrary to many myths, actually produces sophisticated wine. They have five DOs (Denominación de Origen) and grown a number of local grape varietals.
Head to the Tacoronte-Acentejo Denominación de Origen to discover Bodegas Monje, a fifth-generation family-run winery. The Tacoronte-Acentejo was the very first Denominación de Origen in the Canary Islands, with its DO designated in 1992.
After a guided tour of the winery to discover the unique terraced vineyards, grape varietals and how the wine is made, you can enjoy a brunch at the winery's restaurant. Sitting on the terrace with Teide towering in the distance and the vineyards surrounding you is the perfect way to end a trip to Tenerife.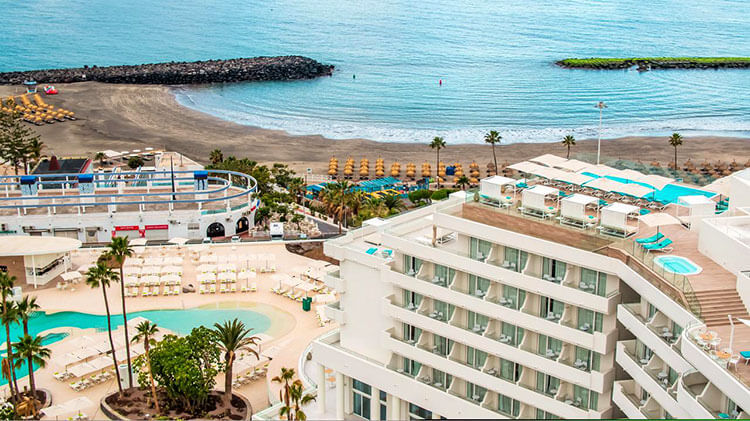 Where to Stay in Tenerife
When it comes to where to stay, we definitely looked to hotels on the beach in Tenerife. There's nothing better than having the beach on your doorstep in a destination like Tenerife.
Iberostar Selection Sábila is located in the heart of it all along Playa de Torvicas with many restaurants, bars, shops and attractions nearby. It's an upscale adults-only hotel with a contemporary design, yet totally chill and unpretentious vibe for couples just like us seeking a bit of luxury at the end of the day.
We definitely recommend opting for an ocean-view room. You can also upgrade to the top-floor Star Prestige rooms, which offer additional amenities like private check-in, late-check out and an exclusive rooftop area with a bar, outdoor pool, and complimentary drinks and snacks.
The hotel does have two buffet-style restaurants on site, plus the pool bar that does offer à la carte snacks and gourmet dishes for lunch. These are all good on-site options in case you're just too relaxed to venture out for lunch or dinner.
There's also an on-site spa offering a variety of massages, facials and body treatments. Planning some time in for a trip to the spa is perfect for soothing those tired muscles after adventures on Tenerife like hiking Mount Teide and snorkeling.

This article contains affiliate links. When you book on Viator through our affiliate partner site, we earn a small commission at no additional cost to you.