Nepal is a country of natural beauty and cultural heritage. While summiting Everest is what typically pops up in people's minds when you hear about Nepal, you don't have to be a die-hard mountain climber to enjoy a trip to Nepal. It's a country that offers so much more beyond climbing Everest.
Nepal is rich in terms of the adventure activities it offers. Not surprisingly with everything from trekking Nepal's massive peaks to wildlife viewing safaris, Nepal is definitely a destination that attracts adventure enthusiasts. But do you know all the adventure activities you can do in Nepal? Far more than just these, here are the top 10 adventure activities in Nepal.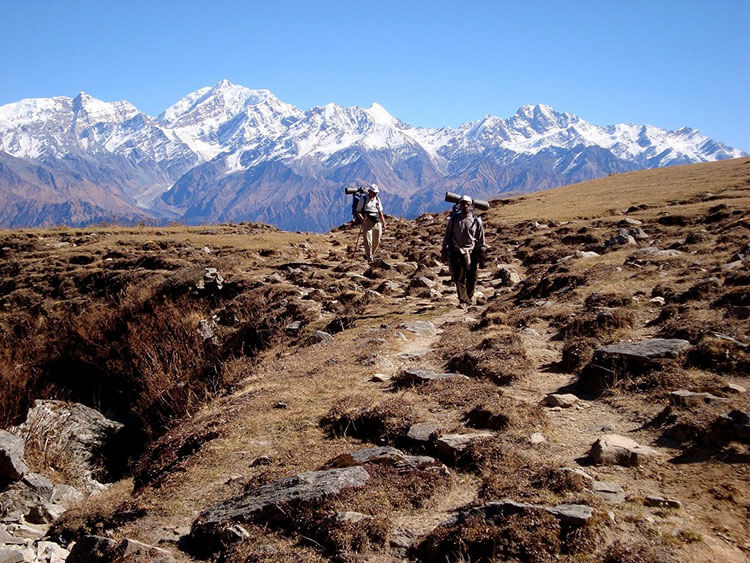 1. Trekking in Nepal
Trekking is by far the most popular adventure activity in Nepal and the main reason many people visit Nepal. And while Nepal is known as being home to the tallest mountain on earth, summiting Everest is only one of hundreds of possible trekking routes available.
Nepal has such a diverse landscape that there is really hiking opportunities for any level of trekker. The thrill that trekking in Nepal provides is just a small part of it. Hiking in Nepal is also about exploring the flora and fauna of remote Nepal, along with sparse but culturally rich human settlements.
There are actually so many Nepal treks that it can be a bit overwhelming to know which is the right trek for you and when the best time to go is. A few recommendations to get started for planning a trekking trip to Nepal are:
Everest Base Camp Trek
The route for the Everst Base Camp trek is Lukla-Everest Base Camp-Lukla. This trek takes 14 days to complete and from March to May and from October to November are the best times to visit Nepal for this trek.
Annapurna Circuit Trek
The route for the Annapurna Circuit trek can vary depending on where you start and end your trek, with the total length of trail being anywhere between 160–230 kilometers. Thorong La Pass, Muktinath Temple and Kali Gandaki Gorge are some major attractions along the trek. A shorter version can be completed in around 15 days, while completing the entire route takes around 21 days. From March to May and from October to November are the best times to visit Nepal for trekking the Annapurna Circuit.
Chisapani-Nagarkot Trek
The Chisapani-Nagarkot trek is perfect for anyone wanting to combine a short trek in Nepal with visiting other cultural sights and adventure activities. The trek starts from Sundarijal and takes you through Chisapani to Nagarkot. It takes 3 days to complete, but can also be completed in just 2 days. The other great thing about the Chisapani-Nagarkot trek is that this trek can be done year round.
Ghandruk Trek
The Ghandrik trek takes you around Ghandruk village, which is the gateway to Everest Base Camp. With the trek taking just 5 days to complete, this is another good trekking option for a shorter visit to Nepal. This trek is also suitable for any time of the year.
Dhampus Village Trek
The Dhampus Villae trek takes you around the village by the same name and provides unique views of the Pokhara valley, Fewa Lake and Annapurna Massif. Another trekking option perfect for visitors with a shorter amount of time to visit Nepal, it takes 5 days to complete. This trek can be done year round.
Ghorepani Trek
The Ghorepani trek, or Poon Hill trek as it is also called, is a loop that offers varying views of Nepalese mountain villages and the Annapurna Range. It typically takes 5 days to complete and is about 60 kilometers in length. You can do this trek year round, though the best months for it are really from October to November.
2. Helicopter Tour of Mount Everest
Climbing Everest is a feat that very few people dare to undertake since it takes months of rigorous training to prepare for, weeks of acclimatization once in Nepal and a significant amount of money. While Everest's busy peak has made the news in recent years for the traffic jams at the summit, only around 5000 people have actually summited the massive mountain since its trekking history began in 1953.
Climbing Everest definitely isn't for the faint of heart and it's not an adventure for everyone. But thanks to the ever-advancing adventure tourism in Nepal, anyone can take a thrilling flight to reach Everest Base Camp and stand on the world's tallest mountain.
An Everest Helicopter Tour can be taken from Kathmandu or Lukla, or really just about any other place in Nepal if you so desire. It's an early morning adventure with helicopters usually taking off at 6am when the weather is best. If you're starting the adventure from Kathmandu, you make a quick refueling stop at Lukla before heading toward Kala Pathar at 5545 meters where Everest Base Camp is located.
You spend about 10-15 minutes at Everest Base Camp where you can take in the view of Everest, as well as some other mountains such as Lhotse, Nuptse, Island Peak and Ama Dablam. You also get a chance to see the Khumbu Glacier, which is the highest-altitude glacier in the world, and the Gokyo Lakes.
After the Everest Base Camp visit, you fly to Hotel Everest View. The hotel is famous for being the highest-altitude hotel in the world, and it's a spectacular place to enjoy breakfast before returning back to Kathmandu (or your pick-up spot).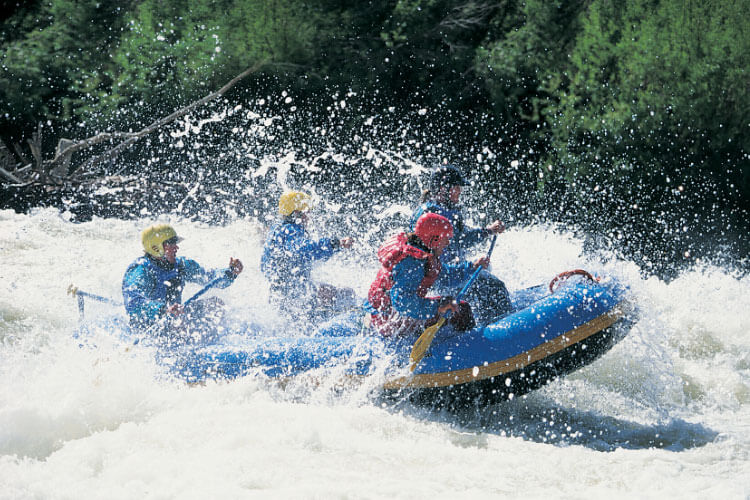 3. White Water Rafting
Nepal isn't just about it's mind-blowingly tall mountains. This is a country with fast flowing rivers, making Nepal one of the premier white water rafting destinations in the world.
Rivers originating from the Himalayas flow turbulently through the narrow spaces between the green hills to reach the plains of Terai. Due to the flow of water from the high altitude of the Himalayas to the plains, Nepal's rivers provide ideal conditions for white river rafting.
Popular white water rafting destinations in Nepal include the Trishuli River, Seti River, Bhotekoshi River, Kali Gandaki River, Marsyangdi River, Sunkoshi River, Arun River, Tamor River and Karnali River. All of these rivers have their origins in the Himalayas and offer white river rafting adventures of various classes of rapids. The ups and downs in the direction of the flow of these rivers are extreme, providing thrill seekers with a heart pumping river adventure.
The difficulty level of rafting varies among these rivers. Karnali River is considered to be the most difficult one, whereas Tamor, Sunkoshi and Bhotekoshi are considered to be less difficult. Trishuli and Seti are considered to be the easiest rivers and perfect for first-time river rafters. Camping along the river banks of these rivers is also an option for a multi-day river adventure.
September to November and May to June are considered best periods for rafting. That's because the water levels are moderate during these times of year.
4. Paragliding over Nepal
The closest a human can get to truly feeling like a bird in the sky is paragliding. There's no aircraft, no noise and nothing around you. It's just you (and your trained guide) in a harness and the incredible 360-degree views.
Paragliding can be done in both Pokhara and the Kathmandu Valley. In Pokhara, the take-off takes place from the hill of Sarangkot at 1592 meters. In just a 20-minute jeep ride from Pokhara, you can be paragliding over Pokhara with incredible views of Fewa Lake, Mount Annapurna, Mount Dhaulagiri, Mount Machhapuchhre and Mount Manaslu.
Another spot for paragliding is Chapakharka in the Kathmandu Valley. Located just 13 kilometers from Tribhuvan International Airport in the surrounding green hills, the fresh air along with wind inflation make this an ideal place for paragliding.
Kot Danda, which is 12 kilometers from Tribhuvan International Airport, is another place for paragliding in Kathmandu. This place is popular for thermal navigation. The green vegetation and high flying birds also make it a beloved spot for paragliders.
The Godavari, which is located 10 kilometers from Kathmandu, is also known for paragliding. Lush green vegetation and pollution-free air are the characteristic features that make it a popular paragliding spot.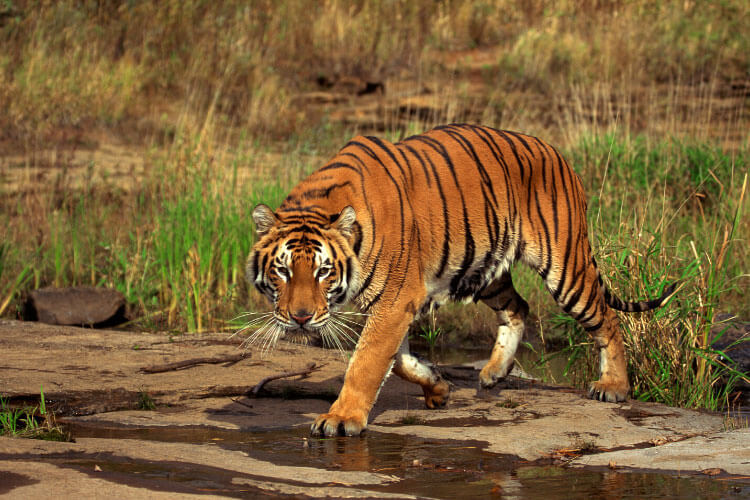 5. Jungle Safari
Mention "safari" and most people immediately think of Africa with its savannas and the Big Five. You might not know that Nepal is also home to a diverse amount of flora and fauna. Exciting jungle safaris to spot Nepal's tigers, elephants and rhinos are definitely a bucket list adventure.
Chitwan National Park, Bardia National Park and Koshi Tappu Wildlife Reserve are all ideal places for jungle safaris. Travel by jeep with a guide within these protected areas for the optimal wildlife viewing adventure.
Chitwan National Park is known for its protection of the Bengal tiger, one-horned rhinoceros, wild Asian elephant and Ghariyal. Bardia National Park is popular for being home to the Bengal tiger. Koshi Tappu Wildlife Reserve has a wetland ecosystem that is home to wild buffalo and numerous rare species of birds.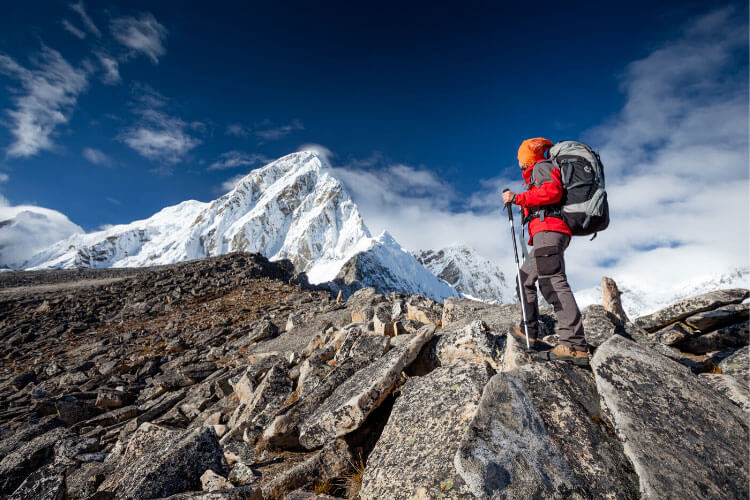 6. Nepal Climbing Expeditions
With eight of the world's 14 mountains that are higher than 8000 meters located in Nepal, the country attracts mountaineers more than any other country in the world. While Nepal is undoubtedly the place for expeditions on the world's biggest mountains, there's actually a range of options for mountain enthusiasts from the tallest to smaller but still impressive peaks.
Nepal opened the door to climbers in 1949. Ever since, mountains of all sizes and difficulty levels have been climbed in Nepal. The list of mountains most popular for climbing expeditions in Nepal is not short. Every year climbers make expeditions on Cho-oyu, Shishapangma, Makalu, Kanchenjunga, Manaslu, Dhaulagiri, Annapurna, Mount Lhotse, Putha Hiunchuli, Baruntse, Pumori, Tilicho Peak, Churen, Mount Ratna Chuli, Himlung, Ama Dablam, Api Himal, Kumbhakarna, and above all, Everest.
But it's not only climbing expeditions on Nepal's snow-covered mountains that are available. Rock climbing is also a popular adventure activity in Nepal and can be done in both Shivapuri-Nagarjun National Park and Nagarkot, which are very near to Kathmandu.
7. Bungee Jumping over the Bhotekoshi River
Jumping off a bridge or other launch pad with an elastic cord tied around your legs might sound absolutely insane to some. Others say there's simply no adrenaline rush like it. If you're brave enough to trust an elastic cord and launch yourself off of something like a tower or bridge, there's a few places you can give bungee jumping a go in Nepal.
The Last Resort at the Bhotekoshi River offers jumping off a 160-meter high suspension bridge that spans the Bhotekoshi River. The river is known to be among the most wild and flowing rivers in Nepal. Not for the faint of heart, bungee jumping there leaves you dangling over the steepest rive in Nepal.
8. Ultralight Flight over Pokhara
Imagine soaring with the eagles. As one of the purest ways to experience flying, aviation enthusiasts love flying ultalights. Essentially a powered parachute, ultalights are some of the most fun adventures you can have in the air.
Pokhara is the only place in Nepal where you can experience ultralight flight. You can book various flights, and the duration determines what you can see in the vicinity of Pokhara.
A 15-minute tour flies over the city of Pokhara, Sarangkot and Fewa Lake, and also provides a panoramic view of the Annapurna Range and Dhaulagiri peak. A 30-minute tour takes you as far as Lamachaur in the northern part of the Pokhara Valley, and also provides a view of Sarangkot and Naudanda Hill. A 60-minute flight provides a panoramic view of the Annapurna mountain range, Mount Machhapuchhre and Mount Dhaulagiri. A 90-minute flight is the most adventurous since you fly inside the Annapurna circle, and gets very close to Mount Manasalu and Mount Dhaulagiri.
9. Hot Air Ballooning over Nepal
Clearly we love taking to the air! As one of the newest adventure activities offered in Nepal and things to do in Pokhara, can you imagine gently drifting with mountains still towering above and the lush Nepal landscape below?
The balloon flight provides a breathtaking view of mountains such as Annapurna, Machhapuchhre and Dhaulagiri. You also see a birds-eye view of the lakes such as Fewa, Rupa and Begnas. Of course, you can also spot the beautiful city of Pokhara.
Hot air ballooning is currently only offered in one place in Nepal: Pokhara, Nepal's adventure capital. There are two locations in Pokhara to start your balloon journey: Dhampus village and Landruk. The balloon lands at Mardi Khola and Hemja after either a 30 or 60 minute flight, depending on which ballooning tour you choose.
10. Skydiving in Nepal
Jumping out of an airplane to spend several minutes rushing back toward earth, before finally pulling open your shoot to slowly glide back toward the ground is not something everyone dares to do. While you can give skydiving a go in many other countries around the world, doing it in Nepal provides the unique experience of a spectacular view of the Himalayas. It's definitely one of the more unique things to do in Nepal. CNN even thinks so, calling Everest Skydive one of the 50 most thrilling, daring things you can do on vacation.
Everest Skydive allows adventurers to jump out of an airplane at a height of 29,500 feet. That's jumping from a height higher than Everest itself. Skydiving right in front of Mount Everest provides you with a spectacular view of Everest, other high mountains along with Khumbu Glacier and the Gokyo lakes. You land at either Gorak Shep of Kala Pathar (Everest Base Camp), Syangboche airport or Ama Dablam Base Camp.
You can also opt for Pokhara Skydive if you want a more mild skydiving adventure. You jump from as high as 12,000 feet with mesmerizing views of Mount Annapurna, Mount Machhapuchhre, Mount Dhaulagiri and the lakes of Pokhara such as Few and Begnas.