Some say that people travel to escape life. Well, I say those people are idiots. Travel is about living life. When I do want to escape, I pick up a book (technically I pick up my Kindle Paperwhite loaded with my library of eBooks, but you get the point). Books transport us to another time, another place, another life. There's perhaps no act more transportive than reading a good book.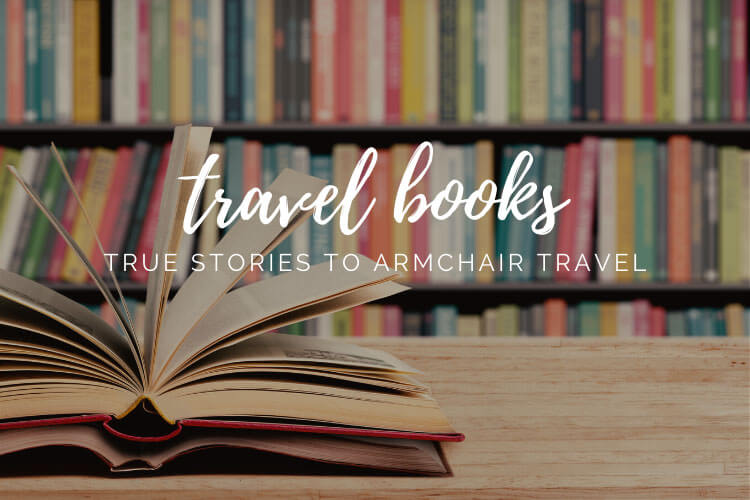 Painted by the brush of the author's words on the canvas of our imaginations, books often inspire us to do new things and go to new places. At least they do for me, and with a truly great read I find my mind experiencing the sights and sounds in much the same way that I do when psychically traveling. While you might not be able to fly to Paris, Venice or Kenya, there are books that will transport you there.
For a little armchair travel, pick up any of these recommendations below. These books are among the best travel books I've read and I hope you'll enjoy the stories as much as I did.
What it's about: A nurse from New Zealand travels to the ancient city of Petra in 1978. Back then the Bedouin tribes still lived inside of the Rose Red-City carved into the stone and when a kind Bedouin craftsman invites Marguerite back to see his cave and attend a traditional Bedouin wedding with him, she can't resist. She could have never guessed that one night night would lead to falling in love. After Marguerite marries Mohammad, the book chronicles her move to Petra and her daily life as she learns the ancient Bedouin traditions.
Why you'll want to travel: If Indiana Jones and the Last Crusade didn't leave you wander-lusting for a visit to Petra, Married to a Bedouin certainly will! Marguerite gives a fascinating look at the Bedouin life as she trades in her modern ways for life in a cave in Petra. Though the Bedouins have since been moved from Petra, it's such an intriguing look at the culture and a city only known to the modern world for the last 200 years that you'll almost be hoping a Bedouin would invite you back to his cave too.
What it's about: Barry convinces his wife Debbie to leave their life in Florida and move to Venice, Italy for a year. Maybe because I myself live in Italy in a little town quite close to Venice, I literally found myself laughing out loud at they try to navigate the often frustrating bureaucracy of living in Italy. Scenes like carrying their turkey up and down bridges just to find an oven big enough to cook it in so that they can celebrate an American Thanksgiving sounded a lot like my own existence in Italy.
Why you'll want to travel: Barry's humorous outlook at what 365 days of living in Italy is like will leave you wanting to experience every moment yourself. But if you're not ready to pack up and move to Italy, you'll at least want to visit and Barry peppers his memoir with the names of his favorite bakeries, gelato shops and restaurants. Be sure to take notes for your next trip to Venice!
What it's about: In Paris for a weekend, Elizabeth has lunch with a Frenchman…and never goes home again. An American in Paris, she tells the story of her love affair with her Frenchman and with French food while trying to crack the crusty exterior of the Parisians in her new life. I love that the book is also like a cookbook and has recipes for the dishes Elizabeth learns to master.
Why you'll want to travel: Because Paris! If that isn't reason enough, Elizabeth's escapades to the markets and learning to cook French cuisine will leave you mouthwatering for your own romp through Paris' food scene. Anyone up for a cooking class in Paris?
What it's about: In February 2003, after two years of casing Antwerp's Diamond District, a group of thieves made off with $108 million worth of diamonds and other valuables.
Why you'll want to travel: Antwerp was never even on my radar until I read Flawless. The book's authors track the crime from Belgium to Italy, describing places you can't but want to see in real life. So that's exactly what I did! Though the Diamond District itself wasn't so exciting, I found a lively city that is my favorite in Belgium.
What it's about: Three friends leave their conventional jobs in NYC for an unconventional life on the road. Each of the girls plans a part of the their around-the-world-trip that takes them to four continents.
Why you'll want to travel: While I've never had to itch to live my life out of a backpack, each of the 14 countries the girls visit during their trip has its own allure. When I read the book long before I was blogging, I certainly never dreamed I'd find myself in Myanmar one day. And at the time, I couldn't fathom a forced digital detox in a country where internet basically didn't exist could feel like rehab.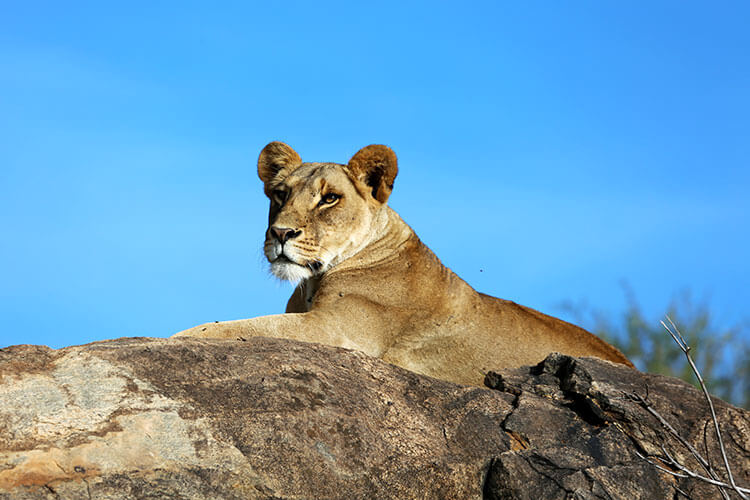 What it's about: It was only after George Adamson was forced to kill a lioness in Kenya, that he discovered why she'd charged him. He found that he'd orphaned three small cubs. George brings the 4-day old cubs home to his wife, Joy, and together they raise them. After sending two of the cubs to zoos, Joy is determined to teach the third cub to hunt and live in the wild. Born Free chronicles life with lions in Kenya.
Why you'll want to travel: Africa is always a dreamy escape, and you feel transported to Meru National Park where the Adamsons teach Elsa the Lioness to live on her own. You can even visit the very spot in Kenya, where Elsa's Kopje exists to transport us all back to a magical time and place through modern day safaris and historical photos taken by Joy and George.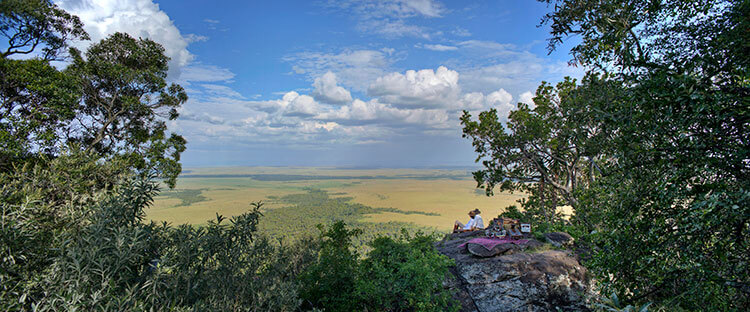 What it's about: Karen Blixen, known as Isak Dinesen when she came to Africa with her Danish husband, tells her memoir of her time living on a 4,000-acre coffee plantation in the hills around Nairobi. She eventually separates from her husband, but stays on to manage the farm by herself. Karen tells of her adventures in Kenya from 1914 to 1931, transporting you there with her descriptive tales.
Why you'll want to travel: It was Africa, Karen says, where to learned to tell stories. And her stories of Kenya in another time transport you to her safaris into the Masai Mara. You can even visit the very hill where Karen and Denys shared their romantic safari picnic. It's located at Angama Mara, a beautiful luxury safari lodge inspired by Out of Africa.
Shop This Post
This article contains affiliate links. When you shop on Amazon through our affiliate partner site, we earn a small commission at no additional cost to you.