Called the greatest motoring adventure on the planet, the Mongol Rally is an annual car rally that begins in Europe and ends in Ulan Ude, Russia. Originally it ended in Mongolia, hence the name this rally earned when the inaugural one took place back in 2004.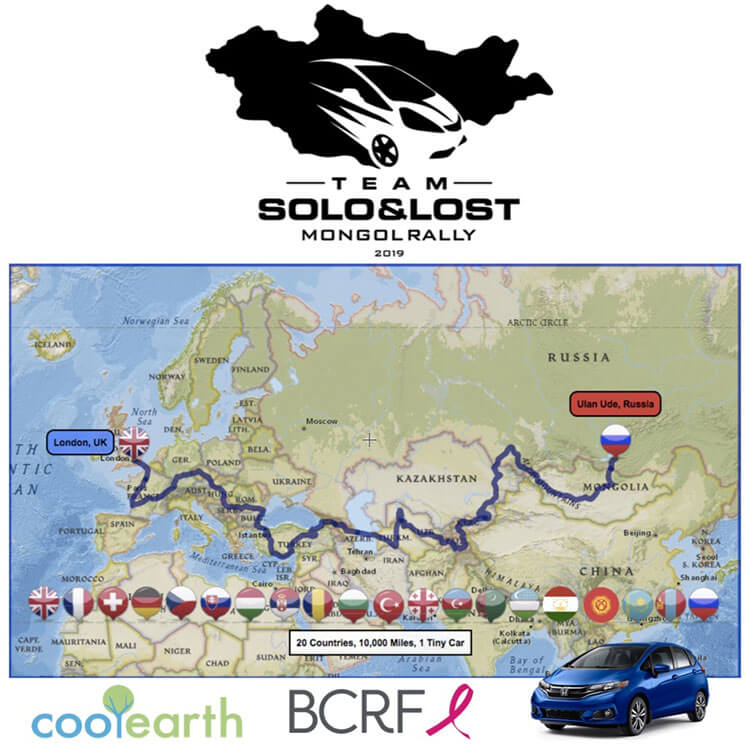 There's basically three rules for the Mongol Rally:
Mongol Rally cars have a 1000cc engine limit. Essentially, the crappier your car, the better.
You're completely on your own unsupported on this adventure.
You must raise a minimum of £1000 for charity, £500 of which is allocated to the organizer's charity Cool Earth and the remaining £500 goes toward a charity of your choice.
Even though it's called a rally, it's not a race. There's no prize for reaching the finish line first. There's also no support team, no official route, and no arrangements made. You just need to be at the finish line sometime between August 14 and September 16 for the 2019 Mongol Rally.
So what's the purpose then? The unroute is meant to be an adventure. As Ralph Waldo Emerson said, "It's not the destination. It's the journey." And while Mongol Rally teams make their way through Europe and Asia on this chaotic adventure, they're also each raising a minimum of £1000 for charity. With over 300 teams participating in the 2019 Mongol Rally, they're collectively set to raise over £1,000,000 for charity.
After years of being fans of Top Gear (the Bolivia Special is THE best episode) and The Grand Tour, it's no surprise that the Mongol Rally has been on Tim's bucket list for years. As his celebration of his retirement after serving 20 years in the US Air Force, the Mongol Rally is his retirement adventure.
And as if the Mongol Rally isn't a crazy enough adventure with a team, he's doing is solo. Of course, he's raising money for Cool Earth and his charity of choice is the Breast Cancer Research Foundation.
Tim has been deeply affected by breast cancer. He lost his mom to breast cancer when she just 42 years old. His sister also battled breast cancer in her early 30s.
If you'd like to donate to either Cool Earth or the Breast Cancer Research Foundation to support Tim's Mongol Rally fundraising efforts, please do so at his official fundraising campaigns: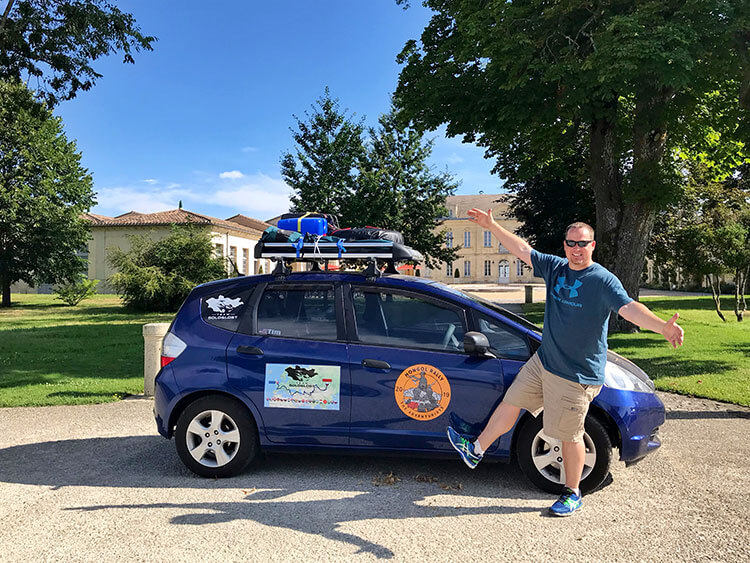 Tim's Mongol Rally Car
The Mongol Rally's rule is that cars must have an engine size of a mere 1000cc engine. Cars under 1.2 are increasing hard to find, so the Mongol Rally has allowed up to 1.2 engines since 2009. The car can be any age.
Tim has a Honda Jazz he purchased in the UK while he was living there and fitted as a mini camper in the months leading up to the rally. Yes, it's probably ill-equipped to handle many of the roads he'll be traveling on and equally as ill-equipped to essentially live out of for his two month long adventure – and that's exactly the point.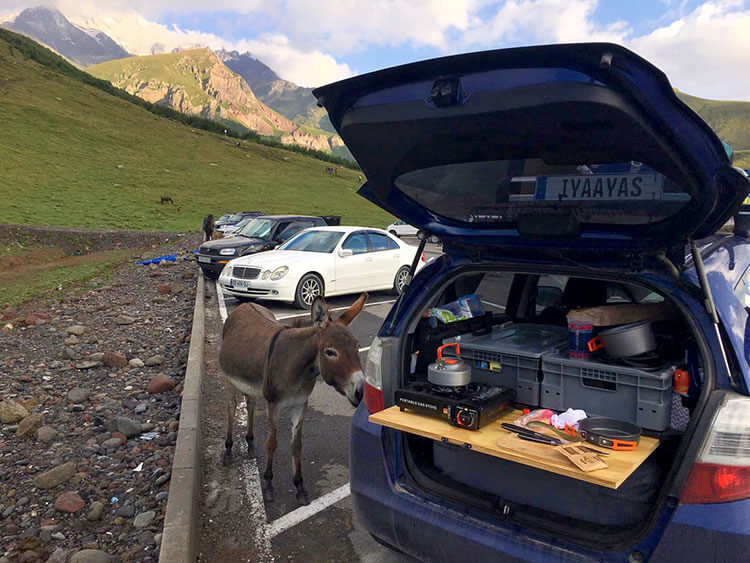 In the beginning years of the rally, teams often scrapped, sold or even gifted their cars when they ultimately broke down along the way or once they reached the finish line. This became a problem, and fines and rules have been put in place to make sure participants take their cars back to where ever they came from.
The plan is, if all goes well and Tim's Honda Jazz makes it all the way to the finish line in Ulan Ude, that he'll drive it back to the UK. He'll restore it to its previous function as a car and sell it.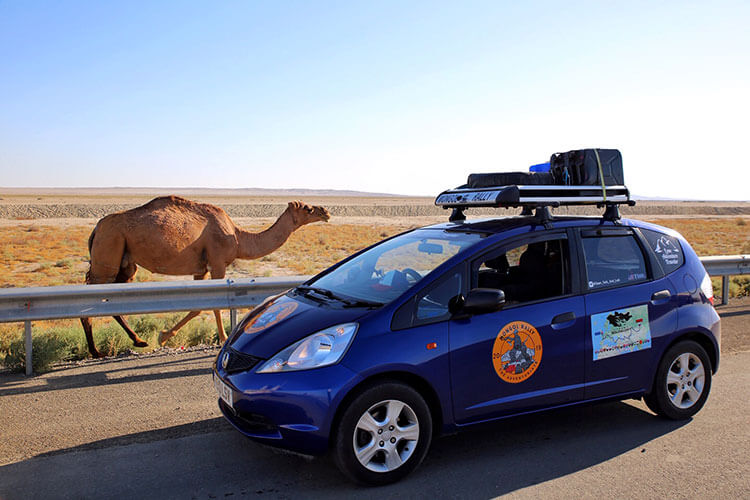 Tim's Mongol Rally Route
There's no official route to the finish line in Ulan Ude, Russia. Tim spent months planning his route and securing visas. He's traveling through 20 countries.
Originally we began in London, England. I met Tim there and we drove together back home to Bordeaux, France. Tim had a little pre-Mongol Rally journey through France, Switzerland and Germany before starting at the official Mongol Rally launch near Prague in the Czech Republic.
He then traveled through one of our favorite European cities: Budapest, before continuing on to Romania, Bulgaria, Turkey, Georgia and Azerbaijan. After tackling one of the worst border crossings and entered one of the world's most closed off and difficult countries to visit: Turkmenistan. Then he traveled on to Uzbekistan and Tajikistan.
He's about halfway through his Mongol Rally trip. He'll be writing about it when he's back home, but for now take a look at some of his most epic stops.
Lac du Bourget, France
Tim made a stop to do the Via Ferrata Roc du Cornillon. It has an incredible view over Lac du Bourget and the Jura Mountains in Eastern France.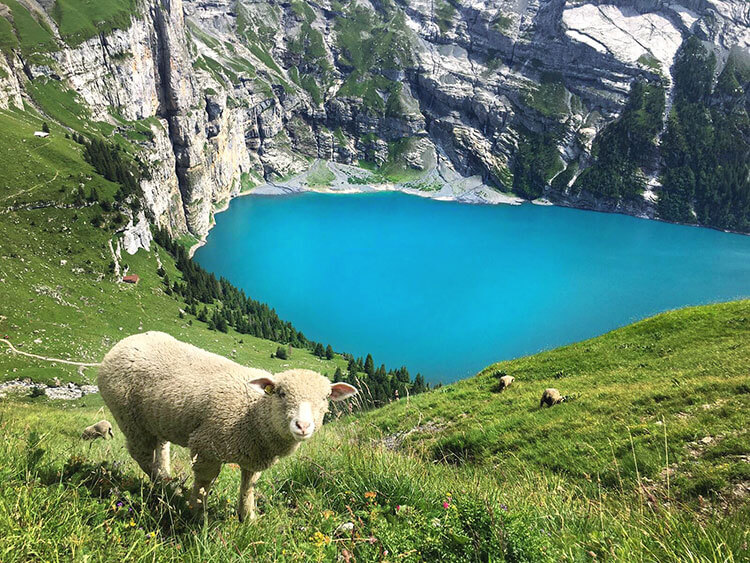 Oeschinen Lake, Switzerland
He got some hiking in above Oeschinen Lake in Switzerland. Since 2007 the lake has been part of the Jungfrau-Aletsch-Bietschhorn UNESCO World Heritage Site.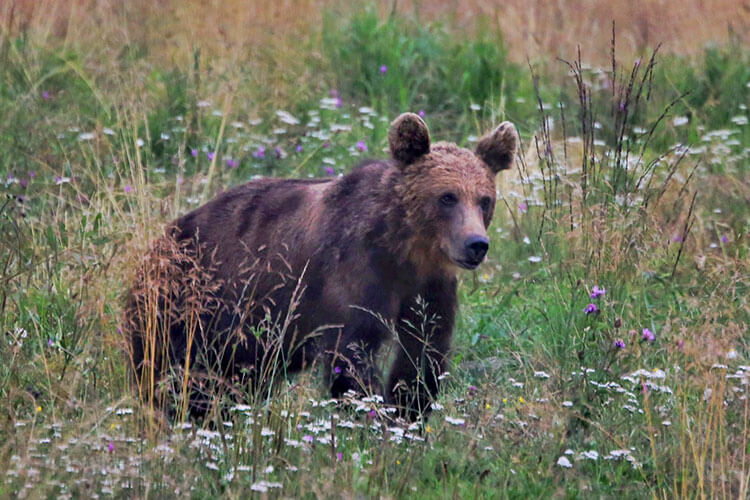 Medveles Erdélyben-Gyergyószentmiklóson Bear Watching, Romania
Did you know you can see the largest brown bears in Europe in Romania? Tim stopped by Medveles Erdélyben-Gyergyószentmiklóson, Bear Watching to see them on his Mongol Rally trip.
Apparently this farmer was having trouble with the bears causing trouble on his farm. They'd also come in to town. They were able to successfully lure the bears away from the town, and now they have a tourism venture where you can observe the bears safely from a blind they've set up.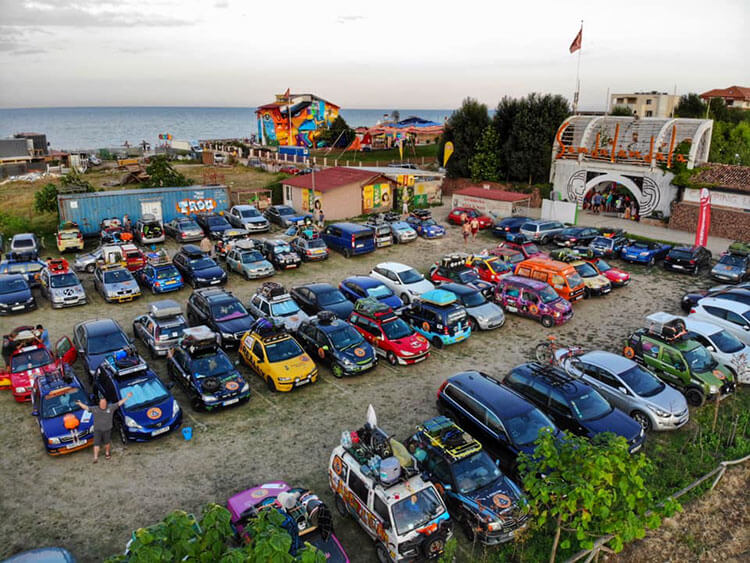 Sandalandala, Romania
Just a few official meet-ups are scheduled throughout the Mongol Rally. This is the last one before the finish line closing ceremony. It's at the beach in Sandalandala in Romania, near the Bulgarian border.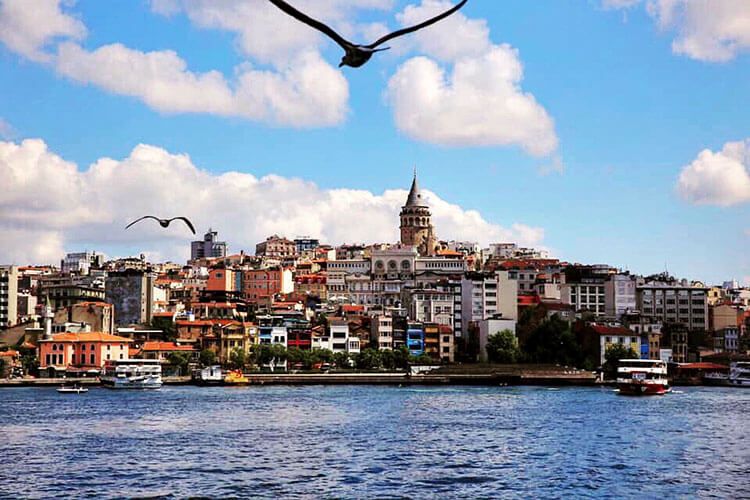 Istanbul, Turkey
We stopped in Istanbul and got out to explore on a long layover on our way home from Jordan a few years ago. This time, Tim spent a few days exploring Istanbul. It was during the major European heat wave at the end of July, so he escaped the heat on a Bosphorus Strait cruise.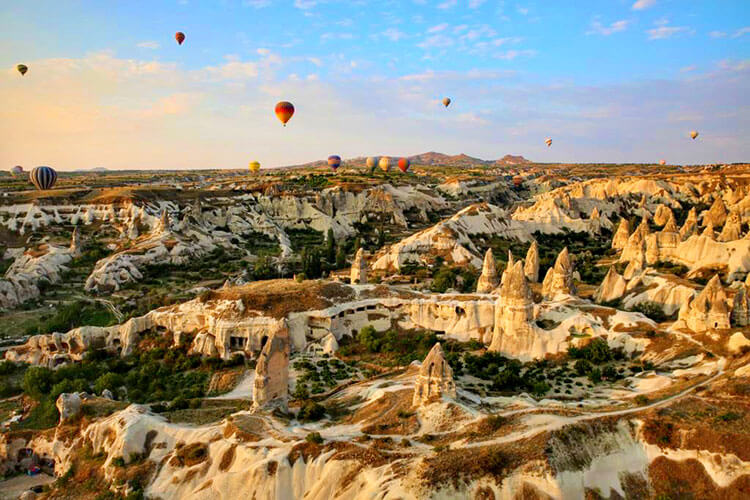 Cappadocia, Turkey
Tim checked off another of the best hot air ballooning destinations in the world. With the fairy chimneys, pillars and cliffs, Cappadocia is certainly a sight to behold from a hot air balloon. On almost any given morning, 100-150 hot air balloons take to the air at sunrise.
Tim didn't see any giraffes or lions though, like on my last hot air balloon flight in Kenya. He was pretty disappointed about that.
Bayburt, Turkey
Have you heard of the Bayburt D-915 Road? It's in Northern Turkey and has been called the world's most dangerous road, even beating out Bolivia's famous Death Road. It's 66 miles long and has 29 hairpin turns.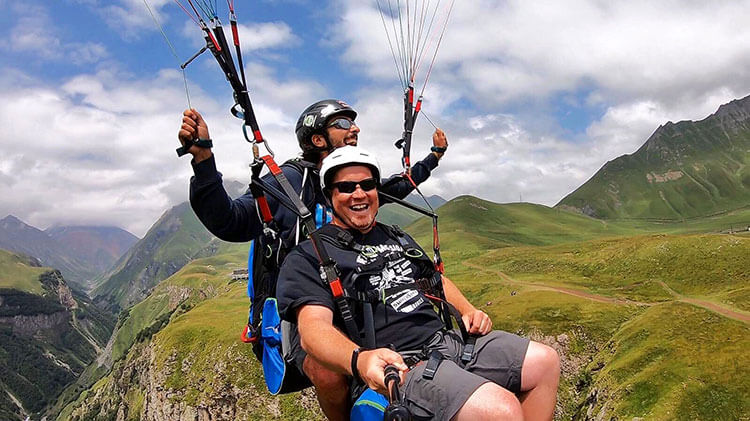 Kazbegi, Georgia
After many failed attempts because weather kept us grounded, Tim finally got to try out paragliding. The first few seconds when you run off the cliff is heart stopping, then it's just a pure adrenaline rush. And Georgia is certainly a beautiful place to paraglide.
Mount Kazbek, Georgia
After several rainy days in Georgia, Tim was finally rewarded with this view of Mount Kazbek at sunrise. It's the third-highest peak in Georgia and sits on the Georgia-Russia border. And feeding our obsession with volcanoes, it's a dormant stratovolcano. But it's been sleeping a long time! The last known eruption was around 750 BC.
The Gergeti Trinity Church sits below in the mountain's shadow at 7,120 feet. It was built in the 14th century and has been named one of the most beautiful places in the Caucasus. Its hard to decide which to look at, Mount Kazbek or the Gergeti Church.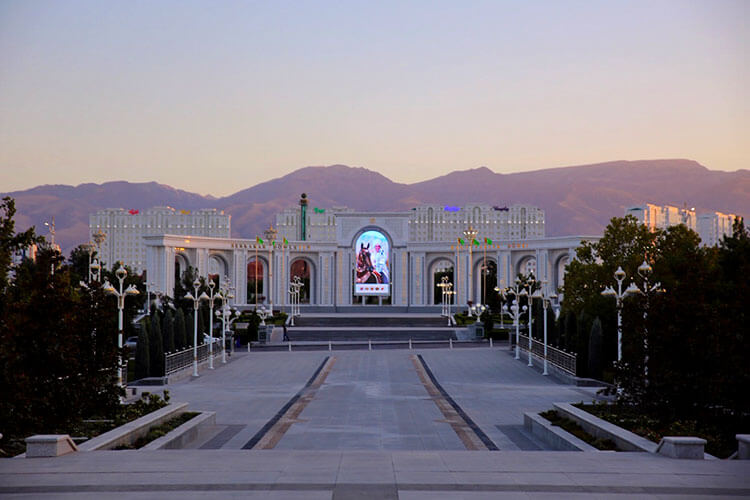 Ashgabat, Turkmenistan
After a ferry from Azerbaijan, Tim reached Turkmenistan. One of the hardest countries to obtain a tourist visa for and still one of the most closed off, Turkmenistan has been described as "North Korea with oil". Formerly part of the Soviet Union, Turkmenistan gained independence in 1991.
The capital, Ashgabat, was rebuilt in Soviet style in the mid-20th century and is filled with grand monuments honoring former president Saparmurat Niyazov. The monuments are primarily made of white marble – so much marble, in fact, that the city earned the Guinness World Record for having the highest density of white marble-clad buildings in the world.
Darvaza Gas Crater, Turkmenistan
The Gates of Hell, or the Darvaza Gas Crater, in Turkmenistan has been burning since 1971. Lit on fire purposely after the natural gas field collapsed into an underground cavern, geologists estimated it would only burn for a few weeks…it's been burning for more than four decades.
Update: Tim has safely arrived to the Mongol Rally finish line in Russia and will be updating this with more of the highlights from the trip upon his return.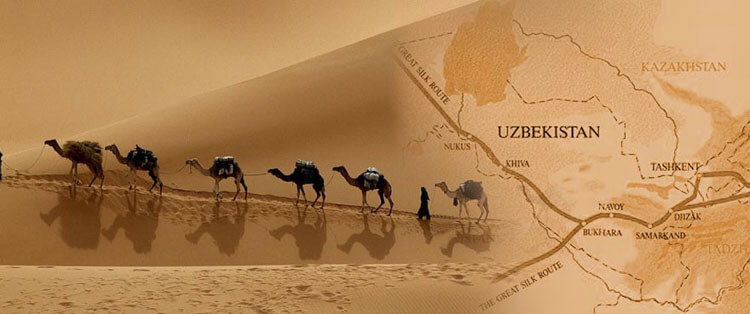 Exploring the Silk Road in Uzbekistan
Uzbekistan was home to the important trade route called the Silk Road. The Silk Road connected China and the far east with Europe. Everything from silks and leather goods to exotic fruits and vegetables and spices would be traded along the route.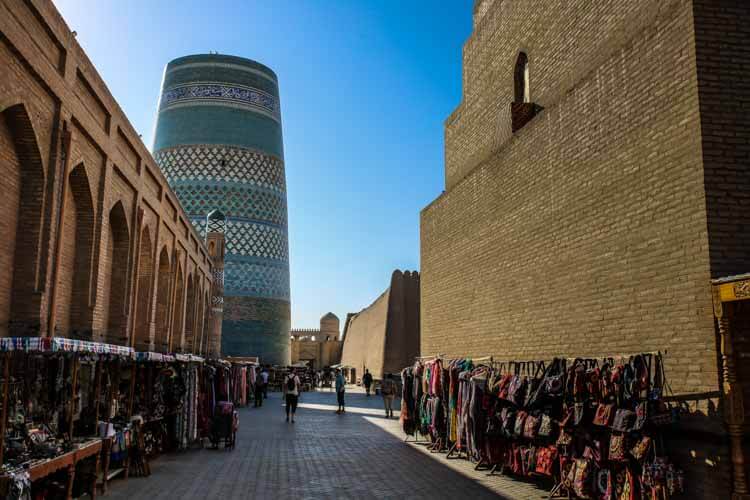 Khiva was my first stop along the silk road in Uzbekistan. It was the last stop for caravans before they crossed the desert into Persia. Entering Khiva through one the cities 10 gates you are transported back into time. Merchants line the cities walkways selling various goods. There is an indoor bazaar in the center where you'll find the best selection of silk goods. By sunset most of the tourists will have dissipated and the cities six kilometers of walls protecting the old city turn a magical golden color. This was my favorite time to explore the city.
Bukhara was the next stop on the silk road. The city is filled with historical treasures dating back to the 10th century. Marco Polo called it home for 3-years on his travels to explore Asia. Standing tall among the other monuments in the city is the Kalyon Minaret. Built in 1127 and standing 47 meters tall it is thought to be the tallest minaret in central Asia. Genghis Khan was so amazed by the minaret, he ordered it off limits as they sacked the city.
Samarkand was my last stop on the silk road in Uzbekistan. As one of the oldest cities in central asia it s rich with history ranging from Alexander the Great to Genghis Khan. Rīgestān Square is not to be missed. The square is made up of three massive madrasas (Islamic schools) which surround the square on each side. The madrasas were built between 1417 and 1660 and were considered the best schools for their time. Their colorful facades are made up blue mosaic tiles and lined with gold. You'll spot their massive blue domes long before you reach the square.
The night I was there a concert was taking place in the Rīgestān Square. It was actually a practice for a UNESCO celebration taking place there in a few weeks. The atmosphere was wonderful and they even had an animated light show against on the madrasas that told the story of Uzbekistan. All three stops in Uzbekistan felt rich with culture and were such a dramatic change from our experience in Turkmenistan.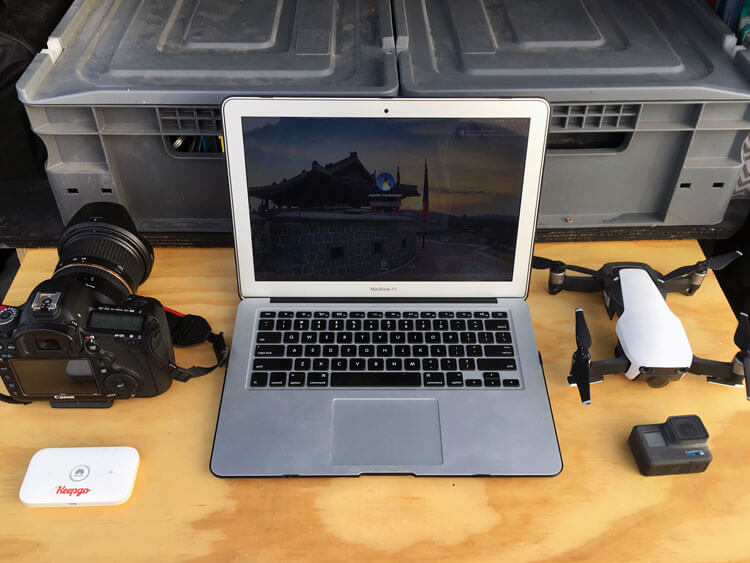 How to Stay Connected Abroad
As I was traveling solo on the Mongol Rally, being able to stay connected with family was important to me. But traveling through over 20 countries this would be difficult, especially as I would only be in each country for a few days most of the time. Keepgo wireless has a portable wifi hotspot that seemed to be just what we were looking for. The Keepgo mobile hotspot works in 120 countries and for the sake of the rally it worked in 18 of the 22 countries I was traveling through. What I liked most about the Keepgo hotspot is that whatever data package you add to it is valid forever (if you recharge once a year). So you don't have any monthly fee's. This isn't being offered with any other hotspot or global sim card on the market. The mobile hotspot from Keepgo costs $99 and that includes the first 1 GB of data on it. This would easily suffice for most people if all they wanted to do was post a few photos from a trip and text with some friends and family along the way. As I was going to be on the road for nearly three straight months, I opted for the 10 GB data package.
While I'm going to be honest, getting a local sim-card in each country would still be the most cost efficient method, at least for central asia. Keepgo is far more convenient and you don't have to worry about spending hours looking for a cell phone store that is open. As much of the trip was in remote countries, it could be hours between the border and the first town I came across. I used maps from my cell phone for the entire trip. While most of the time I tried to download Google maps offline or maps.me while I was connected to wifi from a hotel, sometimes I forgot and the Keepgo hotspot really bailed me out by being able to connect right at the border and download the maps for the country.
Another option from Keepgo is their data sim card. You can simply swap out your existing sim card and put in their sim card. This eliminated the need for the wifi hotspot and the need to keep a second device charged as well. One problem I did encounter was since I was connecting via wifi, my iPhone would try to refresh all the apps like it would on a normal basis. This seemed to use more data than anticipated. The data sim card may have have eliminated this problem as it treats it like a normal sim-card. So if you have the apps set to update only on wifi it will work like normal and could have better controlled data usage. If you are interested in the Keepgo portable wifi hotspot, or data sim card you can save 10% with our referral code. In the end we're happy with the Keepgo portable wifi hotspot as it gave us the flexibility to stay connected in most countries and I didn't have to worry about any monthly contracts or the need to cancel after the trip was over.
My trip was in partnership with Keepgo in order to bring you this story. However, Luxe Adventure Traveler maintains full editorial control of the content published on this site. As always, all thoughts, opinions, and enthusiasm for travel are entirely our own.