Packing for an African safari is vastly different than packing for just about any other trip, and it's often a challenge for first time safari goers. Not only do most safari goers have weight restrictions on bush flights (a typical weight restriction is 15 kilograms or 33 pounds total per person, including camera equipment and carry-ons), but you also have the challenge of knowing which types of clothes to wear on safari are appropriate. We've been on safari twice now in Tanzania and Kenya, and have put together our tips for what to pack for an African safari.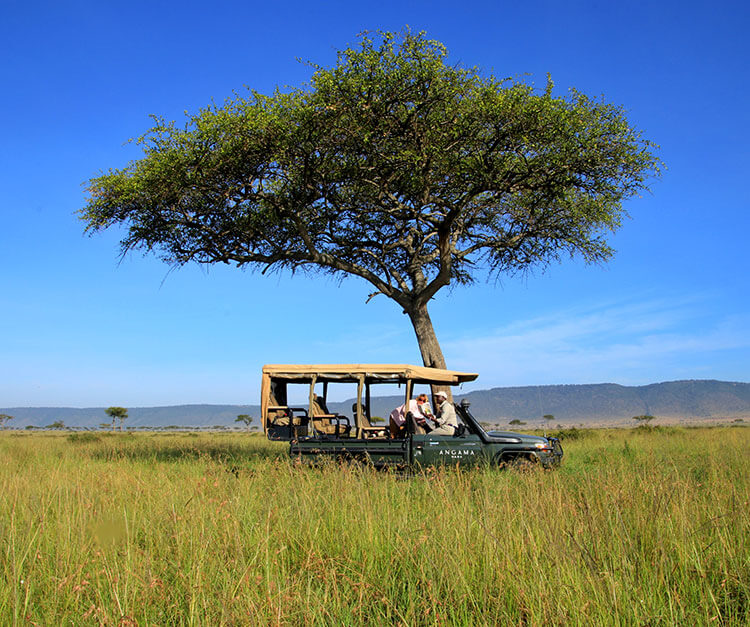 Preparing for an African Safari
What to pack for a safari isn't just about the clothing, either. There's a lot of little quirky things about traveling to Sub-Saharan Africa that you need to know before you go. We either got tips in advance from the awesome safari companies we went with, or learned about various policies along the way.
1. Prepare your documents
Many countries in Sub-Saharan Africa require your passport to be valid for six months beyond your travel dates in Africa. They also have requirements like a certain number of consecutive blank pages being available in your passport. So be sure to pull out your passport well in advance of your trip, and thoroughly review all the entry requirements for each country you're visiting. US citizens can get the most up-to-date entry requirements on travel.state.gov.
In addition to your passport being in order, you should obtain a Yellow Health Card and have it completed by your doctor. The Yellow Heath Card is an internationally recognized record of vaccinations endorsed by the World Health Organization.
Some countries require visitors to obtain certain vaccinations as part of their entry requirements. These vaccinations should be completed with the date of administration, the date the vaccination is valid until and be certified with a stamp and signature from your doctor.
All passengers on our flight to Tanzania had to present their Yellow Health Cards to an official that boarded the plane to verify the documents the moment we touched down. Some countries won't even allow you off the plane if you can't present this card, so it's equally as important to have as your passport.
The other thing to pay close attention to are visas. Many countries in Sub-Saharan Africa require a visa for entry. Often a visa upon arrival is offered, and you should be prepared to pay for your visa with cash as electricity operates on the grid and connections can be unreliable for card machines. US dollars are widely accepted, though your US dollar bills should be printed after 2006. Additionally, ensure your bills are in excellent condition. US dollar bills with tears or writing on them won't be accepted.
2. Cash is king in Africa
You won't find credit card machines in the African bush and you'll likely visit at least one village where you can pick up some unique souvenirs. US dollars are fairly widely accepted, and you can also easily take out local currency from an ATM when you arrive at the international airport.
Know that tipping is common throughout Sub-Saharan Africa and you should have cash on hand to tips guides and service staff. Your safari company should answer questions and provide a guide on tipping etiquette. In our experience for a luxury safari, you should plan to tip your guide between $20 – $30 per day per couple.
Some of the airstrips also have coolers with drinks for purchase, though if you're choosing a luxury safari all drinks are typically included.
Note that particularly in East Africa, only crisp US bills newer than 2014 are accepted. This is because banknotes produced prior than in the past 10 years were very easily forged. We definitely ran into this when a bill older than 2006 made it into our mix and was refused. It's not a myth!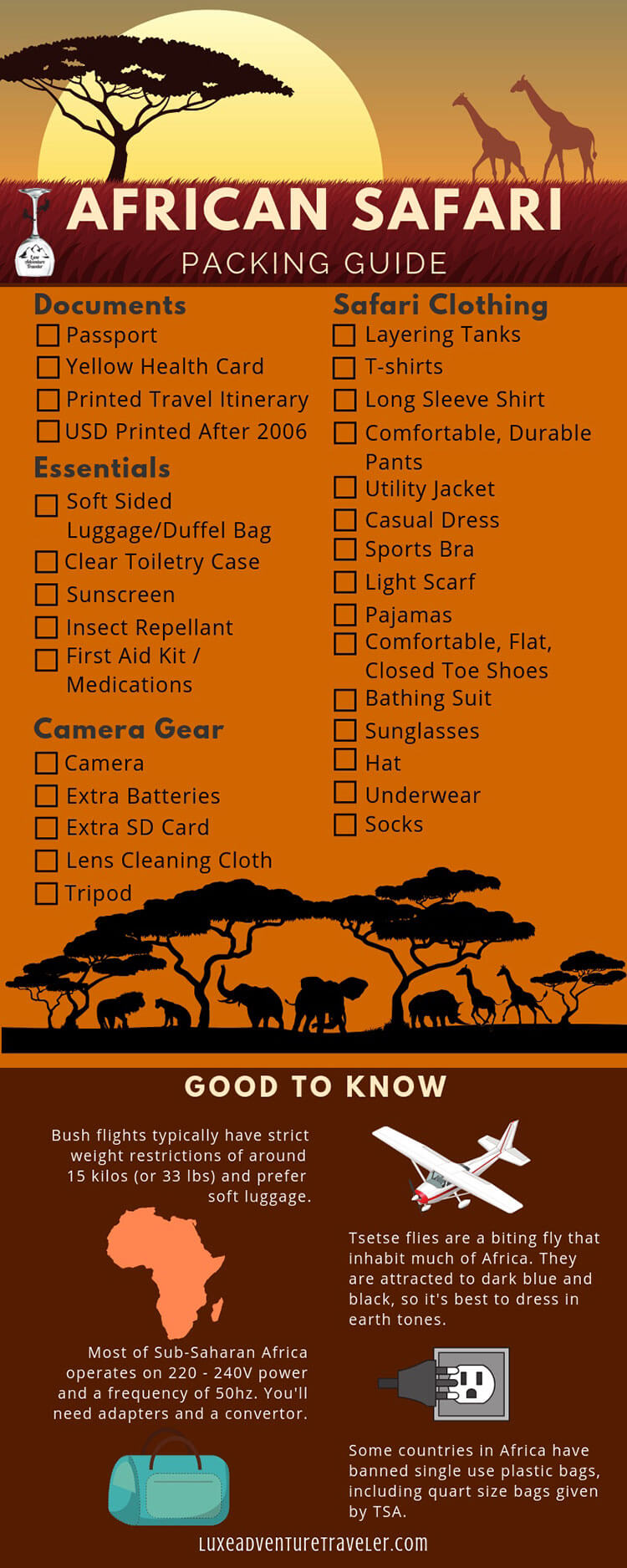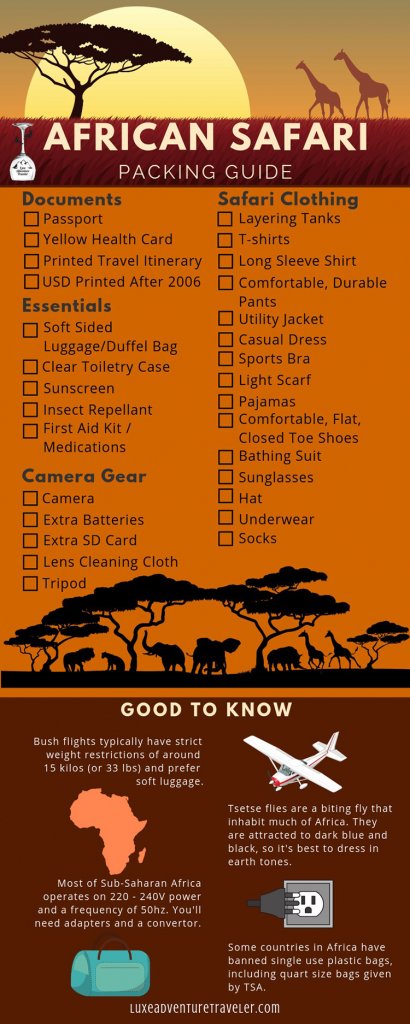 What to Pack for an African Safari
The primary activity on an African safari is going on game drives, which are what safaris are called in Africa. While there are often additional activities like walking safaris offered, the majority of your time will be spent sitting in safari vehicles while you and your guide look for the various wildlife you've come to see. That's why it's paramount that your African safari clothes are practical and comfortable.
We break everything down for you below with further explanation, but your packing list for safari should include the following essentials and will work no matter if you need a 2-day or 2-week safari packing list:
sunscreen
insect repellent with Deet
plug adapters / convertors
USB flash drive
first aid kit
1. Luggage and Packing Essentials
You'll likely be arriving to safari destinations like the Serengeti or Masai Mara on a bush flight. These are small planes, often only a Cesna Caravan, that have strict weight limits. They also require that passengers travel with soft-sided luggage that can easily be stuffed into compartments.
Some airlines like AirKenya and SafariLink offer luggage storage for a small fee. This can be a convenient option if you're returning to the same airport. Just bring a duffel bag with you to take along to your safari destination, and store the rest of your luggage. But if you're continuing on to another safari destination, you'll have to take everything along with you.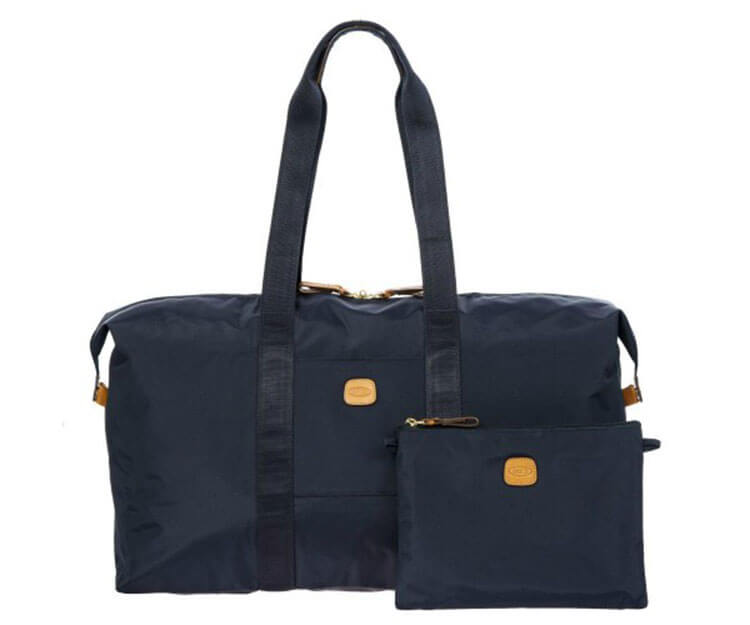 On our most recent safari to the Masai Mara, I opted to take my spinner hard case and store it with AirKenya. I love my Bric's X-Bag 22″ Folding Duffel. The large duffel bag is made from a water resistant materials, is sturdy and is classy with its leather trim. It easily folds down in to a small zippered pouch that is perfect for packing. The pouch also comes with a strap, so it can be used as a cross body purse.
You can use packing cubes to keep everything organized in the duffel and add a little extra sturdy protection. Choose lightweight ones like these Shacke water resistant packing cubes that come in a 4-pack of different sizes. And you'll notice a theme where we like things that their pouch can be dual purpose. The pouch they come in makes a great laundry bag.
One other thing to invest in as a TSA approved clear toiletry bag, and this is essential for your Kenya packing list. Some African countries like Kenya and Tanzania have banned single-use plastic bags, inclusive of the ones provided by the airport. Kenya's plastic bag ban law is the strictest in the world. Not only are plastic bags confiscated, but anyone caught using them faces a maximum penalty of $37,000 or a jail term of up to four years.
DO NOT bring any sort of plastic bag in to Kenya or Tanzania. Instead, especially if you like to carry on, get a TSA approved clear toiletry bag. I have the Lermende clear toiletry bag I've used for a while. It's been accepted at many airports and I've never had an issue using it to carry on my liquids.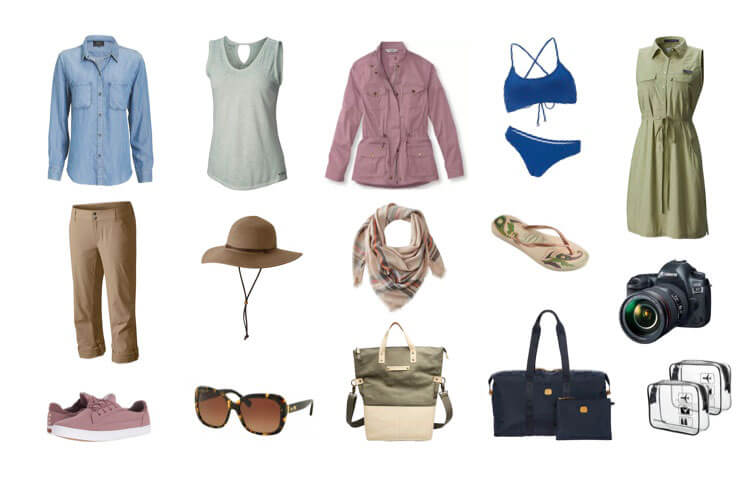 2. African Safari Clothes
Know that the 15 kilo weight allotment adds up quickly. When it comes to what to wear in Africa, comfort should be prioritized over anything else when you're spending time in the African bush. But packing sensibly doesn't have to mean frumpy, either.
Laundry Service
Another perk of luxury safaris like SkySafari and Angama Mara is that laundry service is included at their camps and lodges. Knowing we had laundry service available helped us pare down to the essentials for our 10-day safaris in Tanzania and Kenya.
With laundry service available, you don't need to pack any more than 2 pairs of pants, 2 long sleeve shirts and one pair of pajamas. We recommend bringing enough underwear for your entire trip or washing them out yourself since it is considered taboo to include your underwear in your laundry in Africa (and some camps or lodges like Loisaba Lodo Springs will not wash them). Soap flakes are usually provided to wash out whatever you'd like yourself in your tent or room.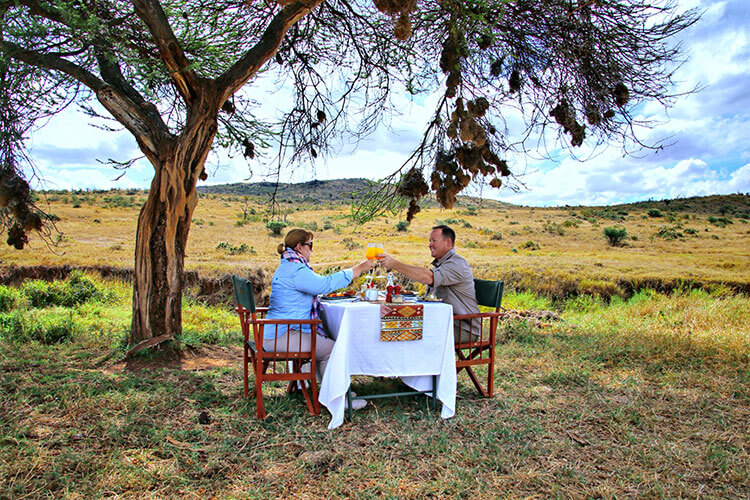 Where to Buy Safari Clothes
You don't need to head out to any special store to buy clothes for an African safari. Chances are you have some perfectly suitable things already in your wardrobe. If not, we recommend your favorite outdoor retailer for safari appropriate clothing.
We like Columbia Sportswear, personally, since their outdoor clothing is made with their special material. Look for pants with Omni-Shield that keeps you dry by repelling moisture and stains and Omni-Shade with built in SPF 50 to protect you from the sun, like the women's Saturday Trail stretch pants.
Columbia Affiliate Exclusive: 25% Off Everything + Up to 60% Off Doorbusters + 40% Off Select Footwear + Free Shipping On All Orders
Then I add pieces like tank tops that I layer under an Old Navy classic chambray shirt. Chambray is stylish and lightweight enough to wear even during the hottest months. Roll the sleeves up to just below the elbow, and you can roll them down if/when you start to sunburn.
Pants and Long Sleeves
If you're going on safari in East Africa in places like Kenya or Tanzania, then you'll be just a few degrees away from the equator where the sun is strong. Even though it might seem counter intuitive to pack pants and long sleeves when the weather will be hot, you'll be glad you did for protection from the sun. Even Tim learned this lesson when he opted for shorts and ended up with painfully sun-burnt knees after a game drive in the hot sun in Meru National Park.
Long sleeves and pants also help minimize bites and protect you from scrapes on walking safaris. Shorts, skirts and tank tops can be fine around the camp or lodge, but for game drives and bush walks stick to lightweight pants and long sleeve shirts.
Earth Tones
Clothing in earth tones is essential. Africa has a fly called the tsetse fly, which is a biting fly. They are attracted to dark blue and black, and tsetse fly traps are a blue or black cloth strung up in the trees where they are active.
Wearing blue or black makes you a tsetse fly trap and they can (and will) bite right through your clothing. Insect repellent is not effective in keeping tsetse flies away and the tsetse fly has been linked with a disease called sleeping sickness.
Utility Jacket
Game drives typically begin early and you're out and about by 5am – 6am. The temperatures between night and day can be drastic, and you'll practically experience all four seasons in one day.
Mornings are cool and a jacket is necessary. A cute utility jacket is also functional since all the pockets come in to use for easy access to lens cleaning cloths and lenses for your camera. You don't have to spend a fortune – my Old Navy utility jacket was perfect.
Don't bother with packing a rain jacket. Most safari companies provide ponchos for guests if you do have a rainy day. The safari vehicles also can be closed up. So skip the extra weight of a rain jacket that you may only need once or twice.
Light Scarf and a Hoo-rag
I also like to pack a light scarf. Wrap up it in to keep warm in the early morning, then use it to protect yourself from the sun when you strip off some layers under the hot midday sun.
In addition to a light scarf, which can whip in the wind and get snagged on bushes, I also recommend packing a hoo-rag. If you don't know what a hoo-rag is, it's a tubular bandana outdoor enthusiasts have included on their essential gear lists forever. You'll definitely want one for going on safari because of the hoo-rag's many purposes.
Ladies can use it as a headband to keep hair off your face on windy days. It will protect your head from the hot African sun no matter if you're a man or woman. And it can serve as a scarf to keep your neck warm in the early morning or late evening when the air can have quite a bit of chill to it.
Safari Dress
I recommend only bringing along one casual dress for the evenings around camp. I do like to have one dressier outfit to make a night feel a bit more special. Columbia Sportswear Super Bonehead II Sleeveless Dress is 100% cotton, casual enough for wearing around a city like Nairobi during the day and can be dressed up for a night out.
Nearly every evening we arrived back around sunset and went straight to drinks around a campfire, a bush barbecue or hung out having a drink in the common lodge areas before dinner. We almost never went back to our tent or room to change first.
Sports Bra
One ladies safari clothes essential is a sports bra. Trust me. The roads (or more likely dirt tracks) are bumpy and you will thank me for adding a sports bra to your safari packing list essentials.
Safari Footwear
You definitely don't need to tote along heavy hiking boots. Not only will they be too hot, but hiking boots are clunky to pack. Really, any pair of sturdy closed-toe shoes will do.
Tim was perfectly fine with his usual Merrell Moab hiking shoe in Gortex, even on the bush walk we did along the Grumeti River in the Serengeti. These also held up like a champ in super muddy conditions, and were easy to clean after.
I prefer to wear a good pair fashion sneakers that I can dress up a bit with a cute dress in the evening. I like the Reef Cushion shoes since it has anatomical arch support and a cushioned foot bed that keeps me comfortable, even though I suffer from plantar fascitis. The tread is also good, so the Reef Iris can also be worn for bush walks.
I also like to bring a pair of lightweight waterproof hiking shoes like my Merrell Siren 3. You'll be thankful for a pair of waterproof shoes with good traction like this, particularly on wet days. Some parts of Africa don't see rain often, and when it does rain the ground can quickly turn into a muddy river. This exact thing happened to us on a pretty wet morning in Nairobi at the Sheldrick Wildlife Trust.
In Africa, flip flops are worn only around the pool. Bring a pair for walking around in your tent and going to the pool at your camp or lodge.
Safari Hat
There's really no special African safari hat you need, either. Stick to a wide brim style with a chin strap. The wide brim will help keep the sun off your face and neck. The chin strap will keep the hat from flying off when your guide gets word on the CB radio about that leopard or rhino sighting, then goes rushing off to make sure you see it.
I love the Columbia Global Adventure Hat because it's packable. The hat retains its shape no matter how you stuff it in to your bag. And bonus that the hat has Columbia's Omni-Wick technology with a sweat band inside and Omni-Shade SPF 50 protection. It definitely helped to keep my scalp from getting sunburned, which is a problem I always have being blonde.
Swim Suit and Casual Clothes for Around Camp
Many camps, especially luxury camps, have pools these days. There's no better place to be than lounging in the pool during the hot afternoons between game drives. Don't forget a swim suit!
You can also be more casual around camp in a pair of shorts and a tank top or tshirt. It's not necessary to stick to neutral colors either, like when you're out on game drives.
We like Old Navy, where you can find a variety of linen and linen-blend clothing items, at reasonable prices. Linen is perfect as a breathable fabric on hot afternoons.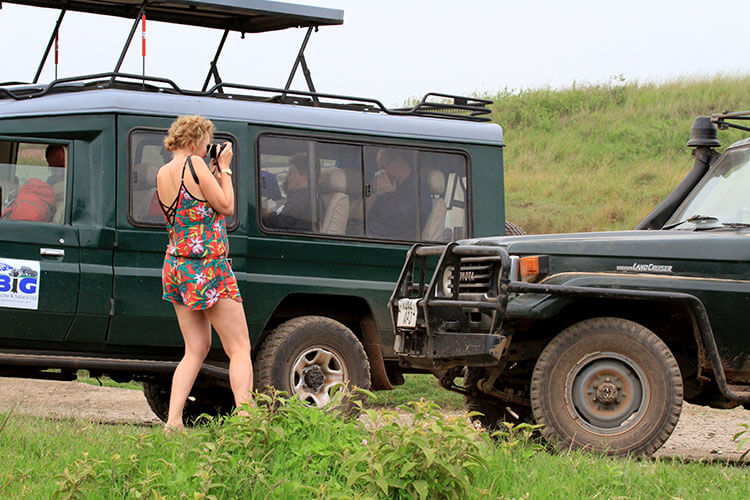 Amazingly, we still saw tons of people inappropriately attired for safari. Not only will you stand out to other people, packing your favorite jeans or black shirt could also make you a magnet for tsetse flies. And your neon yellow trainers could scare off the animals on a bush walk.
3. Waterproof Bag
Dust is a problem and hard on your camera equipment. And if you have any rainy days like one we had, you'll be combating both rain and sticky mud. Having a waterproof dry bag large enough to stick your equipment and anything else you want to stay dry or dust/mud free will definitely come in handy. It folds down small and weighs basically nothing, so is easy enough to pack.
4. Skin and Hair Care
The African bush is dry, so don't leave home without your favorite moisturizer and a good conditioner. Even though all of the Elewana's camps and lodges and Angama Mara provided shampoo and conditioner, I always prefer to bring my own.
You don't need to bring the big bottle of your favorite shampoo and conditioner. I have a set of Cool Gear Go-Gear Silicone Travel Containers that are TSA approved and that I love. I just fill them back up with my L'Occitane Aromachologie Repairing Shampoo and Conditioner (which is sold in environmentally friendly refill bags) to keep my hair healthy at home and on the road.
For an incredible moisturizer, I love Sulwhasoo Concentrated Ginseng Renewing Cream. It doesn't make my combination and sensitive skin breakout. And even in very dry Sub-Saharan Africa, my skin doesn't get flaky and dry as long as I use moisturizer. A little goes a long way and I pare down from the somewhat heavy 2 oz jar the product comes in by scooping some out to fill my travel containers with.
Our lips also get very dried out and cracked in such dry conditions. I like Dr. Lipp's Original Nipple Balm. It's famous for being an ultra rich moisturizer that actually absorbs in to your lips to hydrate them and I'm a convert since I started using it.
The one other thing I've come to love to keep my skin at its best is my FOREO Luna Mini. It's a facial cleansing brush that uses t-sonic pulsations to clean below the skin's surface, remove dead skin and make-up and unclogs pores. It's rechargeable and charging it up at home before a trip lasts around 30 days. It's small and light enough that it's easy to travel with. You use it for one minute each time you wash your face, and it's seriously like getting a mini facial daily.
FOREO Affiliate: Double 11 sale, up to 40% Off with code POP11
5. Plug Convertors
One of the things I love about Elewana Collection and Angama Mara is that all of their camps and lodges provide several universal plug adapters for your use in your room or tent. We always bring one of our own anyway, just in case. Plus having an extra means we can charge up all our electronic devices and camera batteries without having to pick and choose.
Africa uses 220 – 240 volt electricity at 50hz. Each country can be different with the plug type, so verify the plug type for the countries you're visiting here before your trip.
Many electronics these days are dual voltage, meaning they can operate on the 110 volts that the US operates on as well as 220 – 240 volts that much of the rest of the world operates on with only a plug adapter. Cell phone chargers, camera chargers and even laptop chargers are all dual voltage these days and you need nothing more than a plug adapter to plug them in. Things like hairdryers and flatirons often are not dual voltage and require a convertor in order to use them.
6. USB Flash Drive and Memory Cards
Capturing some incredible photos to remember your time on safari by and share with family and friends back home is likely important to you. Some luxury safari brands like Angama Mara are offering guest experiences like photography workshops with their photographer in residence, or even just the opportunity to rent cameras or lenses.
The opportunity to borrow equipment is an excellent amenity to look out for, as good lenses appropriate for photographing wildlife can cost nearly as much as the trip itself. Just remember to pack a USB flash drive to save any photos from the cameras you borrow or bring your own extra memory cards to use.
7. Insect Repellent with Deet
Another thing Elewana and Anagama Mara were both terrific about was providing insect repellent and sunscreen in the safari vehicles. We would still encourage you to pack your own, though.
An insect repellent with deet is best since there are several diseases that biting insects in Africa can carry, including malaria. But if you're concerned about the effects of deet, an all-natural citronella repellent will also get the job done. Just be sure you consistently spray yourself.
We were definitely diligent with spraying ourselves on both our skin with an all-natural citronella repellent and then again on our clothes every couple of hours. We had very minimal insect bites between dressing appropriately with long pants and consistently using repellent.
There is a risk of malaria in both Tanzania and Kenya. Malaria prevention is important when traveling to malaria endemic areas and in preparation for all of our safari trips, we have taken preventive malaria medication prescribed by a doctor. Runway Health is a service that makes routine doctor visits for things like preparing for safari travel a breeze. With just a short questionnaire about your travel plans and health history, Runway gives you an online consultation with a physician and ships your prescribed medications to you directly in just a few days.
8. First Aid Kit
Remember that you are in the African bush and the nearest town or village might be hours away by plane. Be sure to pack yourself a first aid kit with medications you might need like aspirin, cold medicine in case you do catch a bug, an antihistamine like Benadryl for reactions to insect bites, diarrhea medication like Immodium, sunscreen and cough drops or throat lozenges.
If you want to take something to head off diarrhea before it can start, try Travelan. You take it as a dietary supplement before meals to assist with traveler's diarrhea prevention. Especially when traveling to Africa where your stomach isn't conditioned to resist things that could be in treated and potable water, it's a good preventative measure to take. Bathrooms are basically non-existent in the African bush and it's not the place where you want to experience tummy woes.
Shop This Post
This article contains affiliate links. When you purchase anything on Amazon, Zappos, Old Navy, L'Occitane, FOREO or Columbia Sportswear through our affiliate sites, we earn a small commission at no additional cost to you.