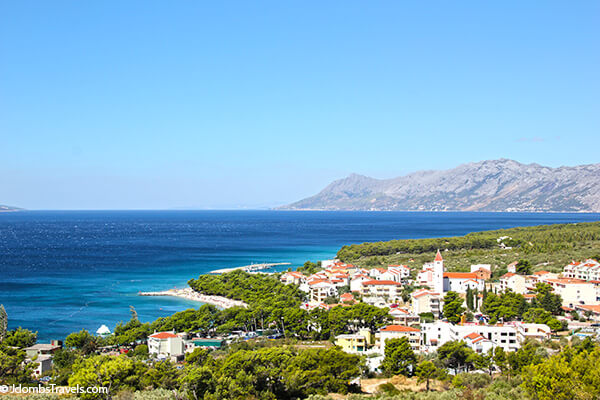 The 28-mile narrow and winding road of the Amalfi Coast has tempted tourists by the droves for years and after nearly three years of living in Italy, we finally ventured south of Rome to the famed coastline earlier this year. While the Amalfi Coast was pretty and we thoroughly enjoyed our time in Ravello (and we certainly indulged as we ate our way along it!), we think the Amalfi Coast- GASP! -ain't got nothin' on Croatia's Dalmatian Coast!
We drove the entire length of the Dalmatian Coast from Italy to Montenegro. It is a mix of craggy cliffs, hidden coves and beaches, islands dotting the horizon as far as the eye can see, thousands of inlets, olive groves, and pine forests. As we rounded each bend in the road, openings between Cyprus trees gave way to the sea in an array of shades of blue. Dare we say that this is Europe's most beautiful coastline?
If that doesn't paint a picture for you and have you immediately adding a road trip down the Dalmatian Coast to your bucket list, then here are 8 reasons why we think you should!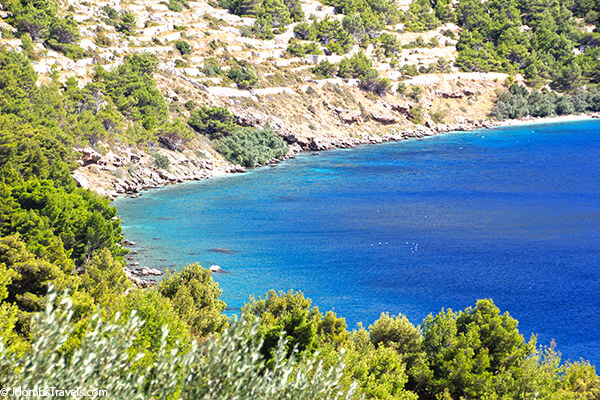 1. Hidden coves.
Each summer our fellow European residents flock to the beaches in droves and we find ourselves vying for a towel-sized spot of sand to soak up some rays after taking a dip in either the Adriatic or Mediterranean. Along Croatia's Dalmatian Coast, we spied hidden cove after hidden cove with nary another soul in sight.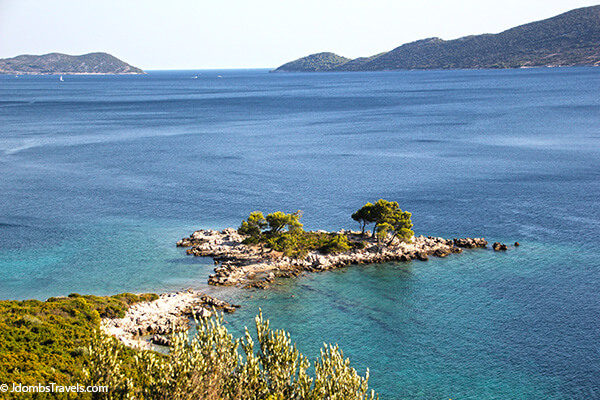 2. Thousands of islands.
Okay, 1,246 to be exact. Most of the islands are small and uninhabited but there are a number that are easily reached on day excursions or by ferry. We particularly enjoyed our day sail to Solta, where we found our own little slice of beach perfect for enjoying the crystal clear water. And had we had more time, we spotted some beaches as we sailed around Lokrum Island we would have liked to relax on.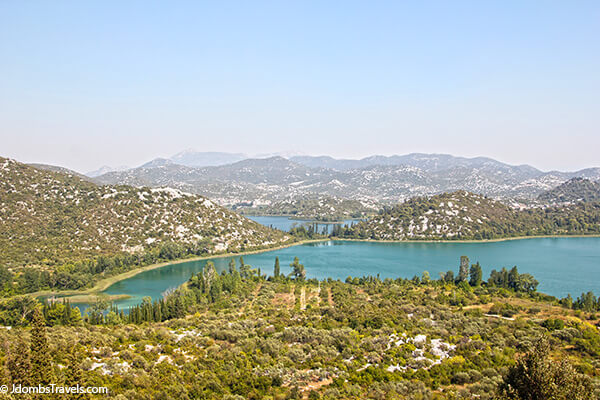 3. Stunning views.
Definitely skip the freeway and drive the coastline. You won't be sorry! Around each bend in the road was another picturesque view. Sometimes it was a church bell tower punctuating the blue of the Adriatic, other times it was national parks and lakes like Bacina Lakes.
4. Historic towns.
Split surprised us with its' lovely ruins and easy accessibility to beautiful islands. And Dubrovnik knocked our socks off with its' Medieval walls and stunning old town. We also found its' more recent history fascinating and left with a different take on the world after watching videos of a city under lock-down as it was shelled consistently for nearly one year barely 20 years ago.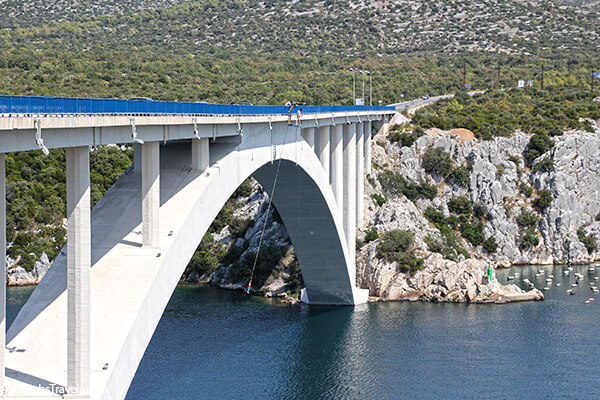 5. Take a leap of faith.
Off the Šibenik Bridge near Split, that is! And if that sort of adrenaline rush just isn't your thing, stop by and watch others throw themselves off the bridge and live to tell about it.
6. Traffic. What traffic?
Come July and August we are guaranteed to double the amount of time it takes to drive just about anywhere in Italy. In fact, leaving on this road trip we were stuck in traffic on the autostrada just trying to get out of Italy. But it was smooth cruising and we didn't hit a spot of traffic from the Croatian border to the Montenegrin border.
7. Budget friendly.
While July and August are the most expensive months to visit because tourist season is in full swing, Croatia is still a budget friendly destination. Apartment rentals are readily available for less than $100 per night and give the flexibility of being able to eat some or all meals in.
And if you're into camping, there were certainly no shortage of beach-side auto camps along the entire Dalmatian Coast. Campsites offered shower facilities and some even had on-site restaurants.
September is one of the best months to visit while the sea is still warm enough to swim yet the crowds have thinned out with children returning to school. Off-season accommodation rates are also in place.
8. Spit-fire roasting pigs.
We've just got to add the roasting pigs to our list! Barbecue Eastern European style, these pigs can be seen slowly rotating over a spit-fire from Slovenia to Montenegro. We tried it in the village of Drage between Zadar and Split and it was the perfect balance of moist meat and crispy skin. Paired with Croatian potato salad, it was the perfect meal before an afternoon at the beach.
Would you add a road trip along the Dalmatian Coast to your bucket list?