Iceland is home to one of the world's most epic road trips, dramatic landscapes, a plethora of adventure activities and the land of the Northern Lights. With a list of attributes like that, it's no wonder Iceland is one of the world's most desirable countries to travel to. We were even lucky enough to live there for a short time.
It's regularly on the Global Peace Index's list of the safest countries, typically claiming the top spot as the world's safest country. There's unparalleled beauty around every bend. And there's a laundry list of quirks about this country that make it oh-so-easy to fall in love with.
Iceland doesn't have many pitfalls. Except one – we'll be straight and say Iceland is expensive. It's one of the only things that make potential visitors hesitate about booking a trip to Iceland.
Here's the thing: Iceland doesn't have to be take-out-a-second-mortgage-to-fund-your-trip expensive. The best things to do in Iceland are often free! Iceland's natural and outdoor attractions abound with countless waterfalls, hiking, natural hot springs and jaw-dropping scenery.
Many tours in Iceland honestly aren't worth paying for. We can think of no worse way to explore Iceland than by piling on to a bus tour to be herded around to attractions that cost nothing to visit (or have minimal entry fees) with no less than 50 other strangers. There's so much Iceland sightseeing that is absolutely free and far better experienced independently.
That's not to say you should never go on any tours in Iceland, though. We've gone on our fair share of Iceland tours, but we suggest only booking tours for attractions and activities that you can't do on your own. We've rounded up the top Iceland tours from Reykjavik that are the ones actually worth paying for.
Best Iceland Tours from Reykjavik
1. Inside the Volcano
Iceland is the land of fire and ice. Home to 32 volcanic systems and an incredible 130 volcanic mountains, this Atlantic island nation was formed by eruptions some 24 million years ago.
Thrihnukagigur isn't just one of Iceland's many volcanoes; it's an incredibly special one. It's last eruption was around 4000 years ago, and this volcano is credited with helping to form Iceland as we know it today. The volcano is also most likely the only of its kind on earth because of it's intact massive magma chamber.
If you're going to go on any Iceland volcano tour, it should most definitely be Inside the Volcano. You can take a real-life journey to the center of the earth – well, 120 meters down inside the empty magma chamber of this dormant volcano.
It's only possible to visit the volcano on a guided tour. It's located just 15 miles from Reykjavik and is one of the best half day tours from Reykjavik, if not one of the best Iceland adventure tours you can book. After arriving at the Bláfjöll Nature Reserve, reaching the volcano involves a 3 kilometer hike each way in often windy conditions that practically blow you down.
It's entirely worth the effort once you descend into the magma chamber. Big enough that the Statue of Liberty can easily fit inside, it's a mind blowing experience.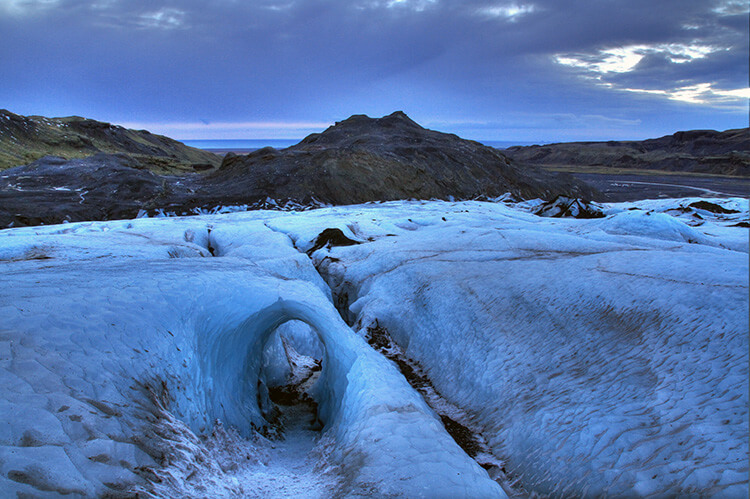 2. Sólheimajökullsol Glacier Hiking
Another must do is a glacier tour from Reykjavik. While you can spot many glaciers while driving around Iceland, there's something extra special about hiking on a glacier.
Sólheimajökull is the southwestern outlet of Iceland's fourth largest glacier, Myrdalsjokull. From its summit, you're awarded a spectacular view over South Iceland's Atlantic coast and the Westman Islands.
Glacier hiking is one of the Iceland activities you'll need to do with an experienced guide. Not only will they provide the necessary equipment like harnesses and crampons, knowledgeable guides know the constantly changing glaciers. They scout out the glacier regularly to be well aware of crevasses, dangerous moulins and to find unique features like ice caves.
You can even combine glacier hiking on Sólheimajökull with south coast sightseeing on this tour, which we think is one of the best day trips from Reykjavik.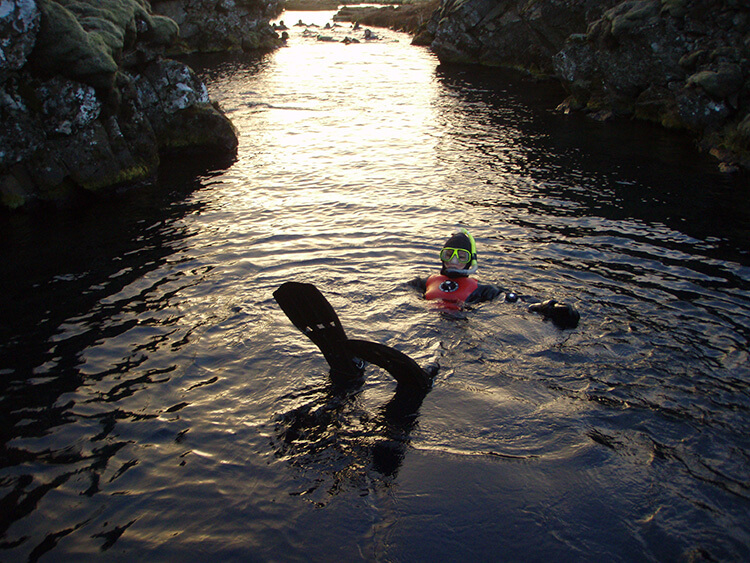 3. Snorkeling Silfra
You might not think of Iceland as a snorkeling or diving destination with its chilly north Atlantic waters, but Silfra is one of the top diving sites in the world. And even if you aren't a dry-suit certified diver, you can still experience some of the clearest water on the planet with a snorkeling tour.
Silfra is a rift between the North American and Eurasian continents, created by the tectonic plates separating apart at around 2 centimeters each year. The water is so incredibly clear that visibility often exceeds 100 meters, giving you a view of an underground world full of colorful algae, canyons and impressive rock formations.
Snorkeling Silfra can easily be planned while visiting the Golden Circle from Reykjavik since Silfra is located inside of Thingvellir National Park. It's definitely one of the best Iceland tours and we only regret that we didn't do it on our very first trip to Iceland.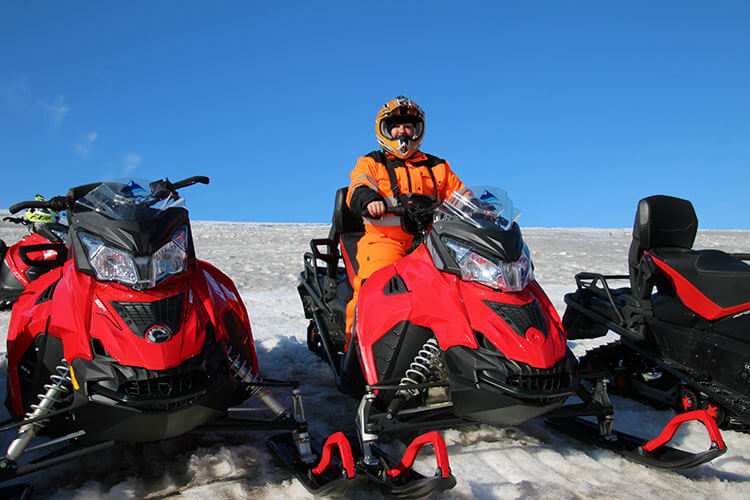 4. Snowmobiling on Langjökull Glacier
Most of the attractions on Iceland's famed Golden Circle, the 300 kilometer circular route often visited on day tours from Reykjavik, are actually free. The attractions are mainly roadside attractions that are also easy to reach along a well-maintained paved road. So if you're going to pay for a Golden Circle day tour, we think it should have a little something extra.
A Golden Circle tour that combines the usual sights with an activity that can only be done on a tour, like snowmobiling on Langjökull glacier, is the way to go. Langjökull is Iceland's second largest icecap and the glacier is the very source that feeds Þingvallavatn Lake in Thingvellir, Gullfoss on the Hvíta River and the Geysir geothermal area.
Snowmobiling on this massive glacier that is so intricately connected to just about everything you see along the Golden Circle route is really the best way to end a day exploring some of Iceland's most spectacular sights.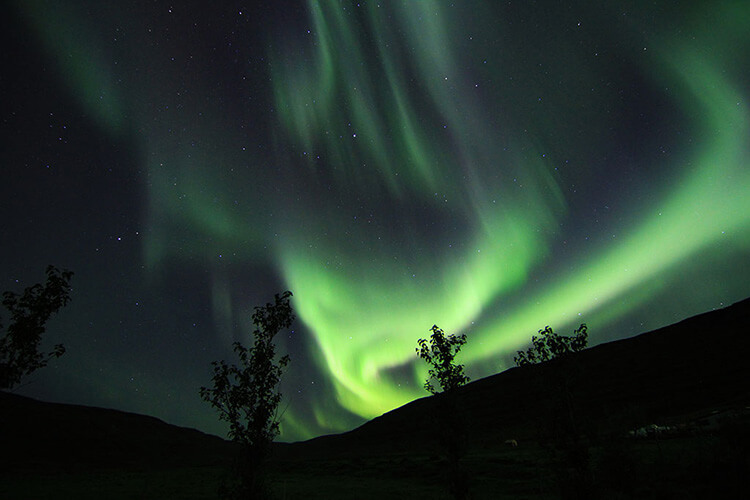 5. Northern Lights by Super Jeep
The Northern Lights are one of Earth's greatest shows. From late August until early April the sky often explodes in a curtain of green that seems to billow and dance. And though it may seem seeing the Northern Lights is as simple as traveling to Iceland during these winter months, many visitors come and leave disappointed that they never spotted the Aurora Borealis.
Especially if you've never seen the Northern Lights before, we recommend going on a tour. Unless the Aurora is particularly strong, it's essential to get away from the city lights. A Northern Lights Super Jeep is a great option. It's a small group tour, so it's easy to move away from the other passengers and get personalized attention from the guide. You also have many more options for where you can go.
Super Jeeps are made for traversing Iceland's rugged terrain. And if the Northern Lights don't happen to appear during your tour, you'll still see some beautiful sights along the way – as well as have the option to reschedule on another night of your trip. If the Aurora does appear, you'll most likely have some interesting foreground and landscapes to really make your Northern Lights photography pop.